Meet the PCA 500: a portable, cloud-based 12-lead ECG machine with patented technology that reduces ECG test time by seventy percent. Conventional testing requires an in-person appointment, a technician and a lengthy test process. The PCA 500 requires less than ten minutes and can be performed remotely from your home.

A variety of wearable devices and mobile health technologies such as the Apple Watch offer consumers the ability to record their ECG signals. Though the claims about these offerings are mostly accurate, they may be misleading to those that believe these devices equate to the capabilities of in-hospital ECGs. Wrist-worn and other wearable ECG monitors are typically single-lead devices that can only detect easy to certain arrhythmias. Hospital-grade ECGs, on the other hand, are 12-lead devices that are used by cardiologists to help diagnose a whole host of cardiovascular conditions, not only arrhythmias but also ischemic changes, location of changes (anterior, inferior), QT interval changes, etc. Because 12-lead ECGs require the operator to know how and where to place the leads, true ECG monitoring is really only possible in a clinical setting. QT Medical's PCA 500 Platform brings the hospital quality ECG to the patient's hands through its user friendly and innovative technologies.
What is the PCA 500 ECG Machine Platform?
The Personal Cardiac Assistant 500 (PCA 500) Platform is a complete solution for many 12-ECG needs. PCA 500 Platform includes a prepositioned electrode strip, the PCA 500 recorder, the QT ECG app, the QT Cloud, and the QTM Dashboard. By combining hospital-grade accuracy, mobile technology, advanced software, and cloud-based management, QT Medical has set a new standard in patient care.
The PCA 500 Electrode Strips replace the traditional 12-lead ECG electrode setup with 10 different electrodes and 10 different wires. The strip has seven electrodes (V1-V6 and RL, the ground lead) prepositioned in the strip and the remaining three limb leads (RA, LA, LL) attached to the strip, allowing for easy application of the 12-lead ECG. Due to the need to adjust for different body sizes, the electrode strips come in four sizes (S, M, L, XL) for adults and three sizes (1, 2, 3) for pediatrics. Size can be determined using the sizing guide.
PCA 500 is the only FDA-cleared, hospital-grade 12-lead electrocardiogram (ECG) for personal use. The recorder is compact and wireless, making it portable and convenient.
The QT ECG app is compatible with most iOS and Android devices and connects to PCA 500 via Bluetooth. From the app, users can view the live stream of the ECG and record a 10-second resting ECG. Users can also view ECG results through the app. Physicians can compare ECGs and change the gain and speed settings of the ECG in the app.
The QT Cloud is HIPAA compliant, unlimited and free, and allows users to share ECG results with a remote physician for review. Once the ECG is recorded, it is sent directly to the cloud. In the cloud, all ECGs are instantly analyzed by our own computer-algorithm to provide a preliminary interpretation which can be viewed in the app or the dashboard.
The QTM Dashboard provides users or physicians with another interface to view ECG results. All ECG results will be available on the dashboard as soon as they are uploaded to the cloud from the app. The web dashboard is the only place where physicians can add a diagnosis to the ECGs.
Who can use the PCA 500 ECG Machine?
PCA 500 is for both healthcare professionals and patients alike. Healthcare professionals can utilize PCA 500 in their own practices to streamline their own ECG workflow or add PCA 500 to their telehealth practice. Physicians can just as easily prescribe PCA 500 to their patients for Remote Patient Monitoring and Chronic Care Management.
Who is QT Medical?
QT Medical is a medtech startup founded in Los Angeles, California by pediatric cardiologist Dr. Ruey-Kang Chang. QT Medical is the first to develop a hospital quality 12-lead ECG monitoring system that allows patients to record their own ECGs and share those tracings with their cardiologists. QT Medical's flagship product, Personal Cardiac Assistant (PCA 500), uses patented prepositioned electrode strips to combine the leads into one easy to use strip. Instructions meant to be easily understood by average people help to make sure that each of the twelve leads is placed in the correct spot.
The PCA 500 is indicated to provide hospital-quality ECG readings for cardiologists to make diagnostic and treatment decisions to better the quality of care for their patients.
Specifications for the PCA 500 ECG Machine System
Compact and Portable Resting 12-Lead ECG System
Built-in 700 mAh rechargeable Li-ion battery
16 hours continuous use
Wireless connectivity – Bluetooth
Leads-off indicator
Dimensions: 7.2 x 6.8 x 1.8 cm (2.8 x 2.7 x 0.7 in)
Weight: 67 g (2.4 oz)
Patented Pre-Positioned Electrode Strips
Simplifies lead placement procedure
70% faster setup time
AHA & IEC compliant
Proven usable by providers or patients with no training
QT ECG Apps & Cloud Management System
Free Apps available for IOS and Android Phones and Tablets
1000Hz sampling rates suitable for pediatrics and adults
Adjustable gain and speed function
Serial comparison of different ECGs by superimposing waveforms
All documents and encrypted data transferred through secure connection to the cloud – HIPAA & GDPR compliant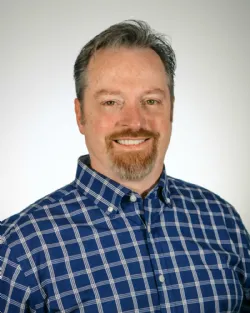 Author:
Co-Founder of Rehabmart and an Occupational Therapist since 1993. Mike has spent his professional career working in multiple areas of Occupational Therapy, including pediatrics, geriatrics, hand therapy, ergonomics and inpatient / outpatient rehabilitation. Mike enjoys writing articles that help people solve complex therapeutic problems and make better product choices.