Patient lift slings go hand-in-hand with patient lifts. Wrapping around a patient's body and securing to a lifting device, lift slings safely and gently support patients as they are transferred from one resting place to another.
Features to consider when purchasing a patient lift sling
Sling shape - universal, full body, split leg, or U-shape?

Full body sling - Slings come in a number of shapes and sizes, and are differently designed based on the requirements of a patient. The most common format for patient lift slings is a large square-shaped sling, upon which the patient lies during the lifting process. This sling is also referred to as a full-body sling. This type of sling traditionally offers users a higher backing, and gives them a head support should their head drop back.
U-shape - This type of sling crosses under the legs of the patient, and is versatile and suitable for most users. However, it does not come with head support! If you are the caregiver of a patient or loved one in need of full body or cranial support during a lift, you'd be better off looking for a sling with a full-body design, which extends up to the back of the head.
Universal - Much like U-shape lift slings, the universal-style lift slings cross under the patient's legs, giving both patient and caregiver extra stability while reducing the amount of pressure on any one area of the body. The underbody crossing design helps to distribute weight, keeping the patient from being pinched or pressed on by taut fabric.
Split-leg - Split-leg slings do exactly what the name suggests - gently keeps the patient's legs separated, preventing knee-knocking and helping to distribute patient weight more evenly and comfortably.
Sling materials - mesh, padded, or polyester?
The primary lifting area of slings, the area upon which the patient sits or lies while being lifted, can be composed of multiple different fabrics providing different user benefits.
Polyester mesh - Suitable for patients who either get wet a lot or have the potential to get wet, this fabric breathes and dries easily when exposed to moisture.
Padded slings - Good for patients who have sensitive skin, these slings add an additional comfort element during the lifting procedure. However, look elsewhere if you know there will be a high chance of the patient coming into contact with water or other elements - padded slings are not ideal for getting wet.
Padded polyester - A go-to for most institutional settings, these slings help resist infection and reduce cross-contamination with their easy-to-clean design.
Attachment points (cradle grips) - two, four, or six?
(The diagram above is a hydraulic lift; other lift options include ceiling lifts. Both units are compatable with various patient lift slings.)
In case the terminology is a bit confusing, the "cradle" of a lift is the claw-like end of the crane to which the sling is attached.
Cradles come in several formats, each with varying numbers of attachment points. Some slings are designed for specific cradle types, and only possess the exact number of points as a certain matching lift.
On the whole, though, most slings can be used with multiple types of cradles, and many feature all six attachment points, letting users decide where and how they'd prefer to place the sling.
Size and weight capacity - pediatric, bariatric, or amputee users?
Different slings come in different sizes and have different limitations to the amount of weight that they can support. Although most slings are offered in multiple sizes, which typically support more weight as the size increases, some sizing options are more limited than others.
If your loved one or patient is over a 300-pound weight threshold, or you have concerns about them comfortably fitting into a standard size patient lift, consider whether or not a bariatric size sling is right for them.
In their descriptions, products almost always provide customers with an explanation of the recommended height and weight, so you won't have to wonder!
Optional/additional features
Many slings come with additional features to increase patient comfort or stability. Customers will find each product offers certain features, some of which include padded headrests, commode openings, hand grips, and a variety of sling colors.
These optional product features can be either a preference or a necessity for some patients, depending on what functions are important to them.
Standout brands in patient lift slings
The selection of patient lift slings available from Rehabmart is as diverse as it is sizeable. It features high-quality products from trusted medical equipment manufacturers such as Drive Medical, Invacare, Snug Seat, Prism Medical, and Romedic.
Prism Medical's Universal Patient Lift Slings – Widely referenced by customers as one of the most reliable and multi-purposed patient lift slings on the market, this product is designed to be used by a multitude of patient types. This universality makes it an ideal product for use in rehabilitation centers, hospitals, and medical care facilities. Featuring leg, hip, and shoulder straps that can be arranged in various ways, this sling is also designed with a cutout which allows patients to use a toilet or commode while still in the sling.
Invacare Reliant Full-Body Patient Lift Slings – Cost-effective and intuitive, this patient lift is particularly effective for use in treating patients who are totally or partially dependent, as well as users who have limited head control. Featured in either solid or mesh, the sling is easy to wash, making it very popular amongst caregivers working in the patient's home.
Prism Medical Standing Support Sling – This patient lift sling is formatted in a less commonly seen design, arranged to hold the patient in a standing position (as opposed to a lying position). The Prism Medical Sling is available in six different sizes, and comes with a user care plan intended to assist caregivers and loved ones with safe, effective use of the sling.
What else do I need to know about patient lift slings?
Patient lifting and using a patient lift sling go hand in hand - these devices serve the essential role of holding and supporting patients as they are moved or transferred from surface to surface!
Slings wrap under and around patients who will be repositioned by a patient lift. These devices are nearly always used to transfer a patient to or from a bed, wheelchair, toilet, or shower.
By lifting the patient completely with no manual exertion on behalf of their caregiver, risks and injuries are significantly reduced for both parties.
Who would benefit from using a patient lift sling?
A loved one or patient who requires the assistance of a patient lift to transfer from location to location will require the use of a patient lift sling to do so.
From patients who suffer from paralysis to elderly patients who have difficulty standing without assistance, patient lift slings are a useful tool for maintaining a patient's comfort and safety while transferring.
How would a patient lift sling benefit me or my loved one?
The unfortunate truth is this: transferring a patient from surface to surface without the assistance of a patient lift sling is dangerous and ill-advised for both the patient and caregiver.
These products - lifts and lift slings - drastically reduce the risk of a patient being injured or uncomfortable while transferring, while helping caregivers prevent back injury by limiting the amount of physical effort they must exert during the transfer process.
Does Medicare cover the cost of a patient lift sling?
Medicare Part B covers the cost of patient lifts, as they are considered durable medical equipment (DME). However, replacement or alternate lift slings are not always covered.
Additionally, as with all DME purchases, patients will require a written prescription from their physician in order for both the patient lift and sling to be covered by Medicare.
For this reason, we definitely recommended our customers look through their coverage before making a sling purchase!
Does private insurance cover patient lift slings?
As is often the case, private insurance policies vary. Although many policies will follow the lead of Medicare, we encourage you to look into your exact coverage regarding patient lift slings and durable medical equipment before pursuing a purchase.
Fortunately, even if your insurance policy does not cover your lift sling, they are relatively inexpensive compared to most other medical equipment! Therefore, they are able to be independently purchased without breaking the bank.
Summary
If you or your loved one have decided that the application of a patient lift sling can aid in the quality of their day to day life, then the purchase of a patient lift sling is a crucial step towards ensuring you or your loved one's safety and comfort while transferring between surface areas.
Whether you are just starting research into which patient lift sling is right for you, or already have one picked out and are prepped to have it delivered to your doorstep, Rehabmart is here to help you at every step.
If you are looking for a cost-effective patient lift with which to use your sling, we are happy to help with our article How to Choose the Best Hoyer Lift!
If you are considering a ceiling lift option, read How to Choose the Best Ceiling Lift.
Want to learn even more? Find dozens of videos featuring products and caregiver tips like these at Rehabmart's YouTube channel!
***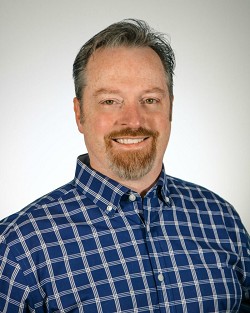 Author:
Co-Founder of Rehabmart and an Occupational Therapist since 1993. Mike has spent his professional career working in multiple areas of Occupational Therapy, including pediatrics, geriatrics, hand therapy, ergonomics and inpatient / outpatient rehabilitation. Mike enjoys writing articles that help people solve complex therapeutic problems and make better product choices.