If you use a patient lift, a sling is an important accessory attached to the lift to help safely and comfortably transfer you from one place or position to another. The sling supports your weight and provides stability, making transfers safer for a patient and caregiver.
This guide will provide you with everything you need to know about slings, along with recommendations for the best products to fit your needs.
What is a patient lift sling?
A patient lift sling is part of a lift system to transfer someone from one place to another. This could include moving a patient from a wheelchair to a bathtub or from a bed to a chair. They can also be useful in picking up someone from the floor who has had a fall.
What is a patient lift sling compatible with?
Patient lift slings are part of several lifting systems. They go hand-in-hand with hoyer lifts, power lifts, manual lifts, sit-to-stand lifts, ceiling lifts, and bariatric lifts.
What are the types of patient lift slings?
Full Body Sling
This hammock-style sling is square shaped, and it supports the entire body, with the patient's arms inside the sling straps. The patient's legs, from the knee down, will hang outside the sling. This type of sling typically has a higher back, providing head support. Most of these slings are universal and will work with a variety of patient lifts. They are compatible with chair to chair, bed to chair, floor to bed transfers, and with a commode
Pros
Offers full body support
Provides support for the head in case it drops back
Most are universal and will work with any patient lift
Cons
Sometimes the shoulder area can be pinched, causing patient discomfort
The sling can press knees together tightly
Split Leg Sling
With wide straps that loop through the legs, this design gently separates the patients legs, preventing the knees from being tightly pressed together and helping to more evenly distribute the patient's weight. This sling is sometimes called a divided leg sling. This sling provides a comfortable user experience and is easy for caregivers to use.
Pros
Keeps weight distributed evenly
Prevents knees from knocking or being pushed together
Comfortable transport position for patients
Cons
The arms are not tucked in as securely as with the full body sling
Patients can get a "closed in" feeling from the crossing straps in front of their bodies
U-Shape Sling (Hygiene Sling)
The U-Shape sling crosses under the patient's legs and is the easiest to use since it doesn't go under the patient's bottom. The sling is open at the bottom for efficient transfers from bed to toilet or wheelchair. They are most often used for bathroom transfers, and often called toilet slings or hygiene slings. This sling is fitted while the patient is lying down, and it can be left under the patient while the toilet is being used. They do not come standard with head support. U-shaped slings are compatible with transfers to and from the toilet, chair to chair, and chair to commode.
Pros
Open at the bottom for quicker transfers between surfaces
Versatile and suitable for most people
Easiest style to use
Cons
Doesn't usually provide head support
Can cause legs to be spread wider than is comfortable for some users
Universal Sling
Similar to a U-Shape patient lift sling, a universal style crosses under the patient's legs. This provides stability, ease-of-use for a caregiver, and evenly distributes weight. This decreases the amount of pressure on any single area of the patient's body and keeps the patient from being pinched in too tightly.
Pros
Compatible with most lifts and a wide range of patient conditions
Easy for the caregiver to position the patient correctly in the sling
Evenly distributes the weight of the user
Comfortable user experience without pressure on any single area of the body
Cons
Since it doesn't support the patient's bottom, it doesn't feel like a chair or hammock for the patient and can take some getting used to
Sit-to-Stand Back Strap
This style of patient lift sling is for those who require some assistance and support while using a sit-to-stand lift. It supports the middle and lower part of the body. It is for patients who can stand and bear their own weight, and is attached after they are in a standing position and before the lift is moved. These slings are compatible with transfers to and from the toilet, chair to chair, bed to chair, and chair to commode.
Pros
Easy to use with just two attachment points
Provides comfortable support while using a sit-to-stand lift
Adds a layer of safety ensuring the patient stays upright and positioned correctly on the lift
Cons
Not for use with other kinds of lifts
Not all sizes will fit all patients
Specialty Patient Lift Slings
Pediatric Sling
Disabled children may require being lifted and moved several times a day in order to meet their medical needs. Slings specifically sized for a child's comfort, often decorated with bright non-institutional colors, and often come with full head support and an open bottom to use while toileting.
Bariatric Sling
Bariatric patient slings safely move a larger patient from lying down or a seated position to another location. Additional options for bariatric slings include toilet openings and lifting straps. Some are lift-specific, and others provide a universal fit for any patient lift. View our Bariatric Patient Lift Slings category for more products!
Sling for Patients with Leg Amputee
An amputee sling is designed specifically for the comfort and support of users who have had one or both legs amputated at any point above the knee. If the sling has a commode opening, it's smaller to allow placement under both legs, and loops prevent them from pulling apart. These slings are often weighted to ensure pressure is distributed evenly to enhance stability.
Sling with Head Support for Weak Neck
For patients who can't consistently hold their heads up on their own, and are at risk for their head dropping back during a transfer, a high-backed patient sling offers support to the head to keep the patient comfortable and positioned correctly.
Stretcher/Repositioning Sling
A stretcher/repositioning sling is a type of full-body sling that can move patients comfortably and safely while remaining in a supine position during a horizontal transfer. These slings evenly distribute the patient's weight for maximum comfort.
Walking Harness
When a patient's therapy, treatment, and rehabilitation includes gait training, a walking harness attached to a lift can be an effective tool. This equipment helps improve balance, gait, and coordination, while safely supporting the patient.
Bathing Sling
A bathing sling allows for removing clothing while sitting in the sling, and is usually made of quick drying mesh material. They come with or without head support, and the bottom and lower back are exposed for bathing or showering. The design of this sling is identical to the hygiene sling, except for being made from water-friendly material to facilitate bathing or showering.
Disposable Sling
Disposable slings are ideal when a high level of hygiene is required. Disposable slings prevent cross contamination. They must be disposed of once soiled and cannot be laundered. Disposable slings are usually purchased by hospitals, but they can be beneficial in homecare settings as well. Disposable slings do have their drawbacks; over time, they will be more costly than reusable slings.
Features to Consider Before Purchasing
Material
A patient's weight, stability, muscle tone, and where they will be transferred to and from play a role in choosing the correct sling material.
Mesh: Easy to clean, dries quickly, and great for use in the bathroom with commode or bathing slings. Suitable for patients who have the potential to get wet.
Polyester: Durable, easy to clean, breathable, washable, and useful in wet or dry environments. Suitable for heavy duty institutional use as they are easy to keep clean, eliminating cross contamination and fostering a healthy environment.
Padded: Extra padding for comfort. Suitable for patients with sensitive skin or issues like pressure ulcers.
Disposable: Single use. Suitable when extra high hygiene standards are required to be met.
Compatibility With Your Device
Patient lifts come with a range of between 2 and 12 attachment points. Although many slings are universally compatible with patient lifts according to the number of attachments, there are some lifts that require patient slings that are model-specific. Do not assume every sling will fit every lift.
Weight limit
Because bariatric patients sometimes need the assistance of a patient lift sling, it's important to check the weight capacity of a sling to ensure a safe and secure user experience.
Size of Sling
The four areas to measure to correctly size a patient lift sling are patient height, waist size/shoulder size, thigh size, and the manufacturer's weight recommendation. Generally, always fit the sling to the largest part of the patient's body. It is sized correctly if the lower edge is positioned at the patient's sacrum/coccyx area, the leg straps are comfortably placed under the thighs, and the patient's shoulders are at the same height of the sling (unless full head support is needed).
Sling Back Size
A low back sling is an alternative to a standard hygiene or bathing sling, with increased support for users with variable body tone, while still providing adequate access to clothing to carry out toileting or bathing.
A medium back sling provides comfortable support for most seated transfers and when properly sized will come up to about the shoulders of the patient. It's suitable for users who can easily hold up their heads.
For patients who can't independently hold up their heads, a high back sling provides the comfortable head support necessary to prevent the head from dropping backward.
Frequently Asked Questions
Q: How does a lift sling work?
A: A patient lift sling wraps around a patient's body and secures to a patient lift. A sling will gently and safely support the patient as they are transferred from one place to another.
Q: How do you use a patient lift sling?
A: Fold the sling and place it next to the patient, roll the patient over, partially unfold the sling next to the patient, roll the patient to the other side and unroll the sling entirely. When the sling is flat and spread out, roll the patient so he or she is lying flat on their back on the sling. Position the leg straps mid-thigh, cross the leg straps, then attach the sling to the lift. View this video to see how to use a patient lift sling.
Q: How much does a Hoyer Sling cost?
A: Hoyer slings range from $190 to $420.
Q: How do I size a patient for a lift or sling?
A: For a lift, consult the manufacturer's weight capacity and any height restrictions. For a sling, size using the patient's height, waist size/shoulder size, and thigh size. If a patient is between sizes, choose the next larger size for the sling.
Q: Does Medicare cover the cost of patient lifts?
A: Medicare Part B covers the cost of patient lifts, as they are considered durable medical equipment (DME). Replacement or alternate lift slings are not always covered.
As with all DME purchases, patients need a written prescription from their physician in order for both the patient lift and sling to be covered by Medicare.
For this reason, we recommended our customers review their coverage before making a sling purchase.
Q: What is a walking sling?
A: A walking sling supports the chest and upper section of the back, with straps to support the hips and keep the user in place. This sling helps maintain a standing position and provide support while gait training.
Q: What is a toileting sling?
A: A toileting sling supports the back and provides comfortable support under the thighs, made from easy to clean fabric, and is designed to not cover the bottom so toileting can be done with the sling in place.
Q: What is a universal sling?
A: A universal sling (or "U" shaped) molds around the body easily. They are designed to be used with floor or ceiling lifts. This type of sling is used to lift clients from bed, wheelchair, chair, or off the floor. This sling can be used for patients with limited upper body muscle tone and function.
Final Thoughts
Caregivers are at a high risk for musculoskeletal stress and injuries, and patient lift slings make transfers easier for caregivers since the sling supports the weight of the patient, and slings are available in a range of styles to meet a patient's specific needs.
A properly sized and correctly used patient lift sling helps safely and comfortably transfer patients from one place or position to another. The sling provides comfort, support, and stability for the patient, helping them to accomplish daily life activities and get from one place to the next.
Features to consider include what the sling is made of, lift compatibility, weight capacity, the size of the sling, and the sling back size.
Thanks for reading! See our entire Patient Lift Slings catalog for an array of options.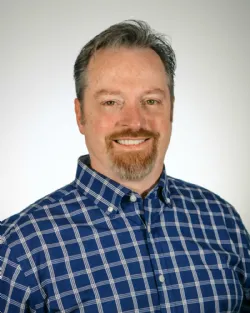 Author:
Co-Founder of Rehabmart and an Occupational Therapist since 1993. Mike has spent his professional career working in multiple areas of Occupational Therapy, including pediatrics, geriatrics, hand therapy, ergonomics and inpatient / outpatient rehabilitation. Mike enjoys writing articles that help people solve complex therapeutic problems and make better product choices.