Treatment tables are platform table surfaces specially designed for therapists to treat and tend to their patients.
Features to consider when purchasing a treatment table
Usage: chiropractic, PT, massage, rehab, or medical exams?
Many treatment tables are designed for the needs of multiple practices, and just as many tables are built and designed for specific therapeutic practices!
For the most part, chiropractic and massage tables are the ones sometimes doing double duty. The feature these tables often have in common is they are sectioned, making it possible to position a patient for particular procedures, and to treat isolated areas of the nervous and muscular systems individually.
Here is an overview of the important features available in treatment tables for each particular discipline:
Chiropractic: Most chiropractic treatment tables feature cervical, thoracic, lumbar and/or pelvic sections with manual or pneumatic "drops." As the chiropractor applies a quick thrust, the table section drops, working with the chiropractor and allowing for a gentler adjustment.
Massage therapy: For massage therapists and their patients, an important table feature is thick, comfortable padding. Thicker padding allows patients to be more comfortable and relaxed during treatment, and resist the deep pressure applied during massage. Massage tables like the Athena Portable Massage Table also feature the added support of a head rest.
Massage therapy for pregnant women is a much-needed specialty. Massage can ease the particular aches, pains and muscular stiffness unique to pregnancy. Special tables are available which feature recessed areas to accommodate a pregnant woman's increased breast size and abdomen, ensuring head-to-toe comfort.
Physical Therapy and Sports Treatment: Tables for physical therapy and sports rehab are usually flatter and less thickly padded than chiropractic or massage tables. For these tables, the focus is less on comfort, and more on allowing the therapist to effectively manipulate the body and have the patient perform accurate therapeutic movements.
Therapy tables like the Armedica Four Section Top Power Adjustable Treatment Table have adjustable back rests and foot/knee sections. These sections allow the precise therapeutic positioning needed for rehabilitation of back and knee injuries, as well as conditions such as spinal stenosis, sciatica, and knee bursitis.
Available space: wall-mounted or freestanding model?
If space is limited in your office or practice, you might consider a wall-mounted treatment table. These tables flip up or down when not in use, making more space available.
If space is not an issue, you have your choice of a wide range of free-standing options.
Weight capacity: average or bariatric?
Bariatric treatment tables accommodate patients who weigh as much as 800 or 1000 pounds.
Some treatment tables also feature extra wide beds to accommodate bariatric users. When choosing a treatment table, consider whether you will be working with bariatric patients, and if this is a table feature you might need.
Age group of patients: children, adults, or both?
If some of your patients are children, or if you specialize in pediatric treatment, you'll want a table proportioned for small bodies. A good example is the Bailey Pediatric Examination Table.
Or, to create an even more inviting and fun environment for young patients, you may opt for a table with colorful graphics, such as the this zoo-themed treatment table!
Table design: adjustable or stationary?
An adjustable table is a table designed to fold up or down for increased range of treatment positioning options.
Adjustable tables can better serve those performing massage therapy, in addition to therapists and doctors performing examinations, as they allow patients to sit in an upright position with total body support.
Stationary tables are capable of being used in a variety of environments, and are best utilized in situations and practices that don't need or require a full range of movement.
Do I need more storage space?
In offices with limited storage space, a treatment table that incorporates shelves and cabinets is a handy choice. Models vary from one simple shelf, right up to several shelves and an enclosed cabinet, all fitting neatly beneath the treatment surface.
Will I need a wheelchair accessible table?
If there is the possibility you will be serving patients who need to transfer from a wheelchair, be careful to select a table which is at a convenient height for this type of transfer (product/vendor information should be available, stating if this is the case).
Or, consider an adjustable table!
Will I be treating patients in more than one location?
Portable treatment tables designed for massage, sports therapy, and chiropractic treatment are available for therapists who work in more than one location.
These tables fold for easy carrying, and some also include the convenience of a carrying case. An example is the Heritage Portable Massage Table, which even offers a rolling cart to transport your table (available at an additional cost)!
9 treatment tables that stand out from the crowd
Will Medicare cover treatment tables for home use?
The only type of table covered by Medicare would be a tilt table. Such a table would be considered medically necessary for "reconditioning of persons with orthostatic hypotension, such as due to stroke, spinal cord injury, prolonged immobilization, or advanced age."
Summary
To a large extent, your selection of a treatment table will come down to matters of comfort and convenience, both for you and for your patient. This is true whether you are a chiropractor, massage or physical therapist, or a medical doctor.
No matter your practice, there is a treatment table ideally created for you - and we are here to help you find it.
Visit RehabMart's catalogue page to view the full range of treatment tables available to you. You'll find all of the tables mentioned here, as well as other excellent options for your practice!
Want to learn even more? Find dozens of videos featuring products and caregiver tips like these at Rehabmart's YouTube channel!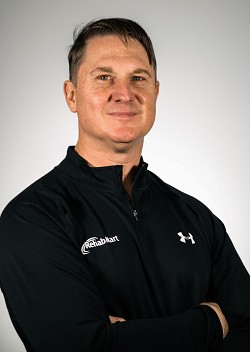 Author:
Co-founder/CEO of Rehabmart, Pediatric Occupational Therapist, husband, and father. Passionate about connecting special needs kids with superb nutrition, sensory integration, and complementary health strategies. Excited about Rehabmart's mission to become the premier online educational platform which empowers caregivers by spotlighting innovative devices and interventions to achieve optimal patient response and recovery.