Hyperbaric oxygen therapy is FDA-approved for 13 medicinal uses, and continues to gain mainstream popularity as an alternative form of treatment for a wide range of illnesses, not all of which fall beneath the umbrella of FDA approval.
Cognitive disabilities such as autism, the congenital disorder cerebral palsy, and various types of traumatic brain injury are all medical diagnoses treated by HBOT on a daily basis across the United States. However, none of them are currently recognized by the FDA as illnesses that warrant widespread hyperbaric treatment approval.
In the absence of government-run studies and a body of uniform, conclusive evidence, we have patient testimonies.
Below you will find nine stories of individuals of all ages who suffered chronic pain, stunted cognitive growth and life-changing medical diagnoses. While their stories and conditions vary, the one thing they have in common is use of hyperbaric therapy in rehabilitating their lives.
Now found in over 1,500 hospitals nationwide and available for purchase through authorized retailers, hyperbaric chambers are more accessible than ever.
If you or a loved one have considered hyperbaric oxygen therapy as a component of rehabilitation, but have been discouraged by the financial commitment and absence of FDA approval, read on and find yourself in the stories of these nine individuals who once, too, believed all hope was lost.
1. Girl from Grand Blanc with traumatic brain injury:

Bruce and Tami Powell had their world turned on it's head the day their daughter, JeAnnah, sustained a traumatic brain injury. Overnight, their daughter, once vibrant and outgoing, was reduced to the mental activity of an 18 month-old.
Tami says that doctors told her there was no chance for JeAnnah's recovery. In an interview with the Grand Blanc View, Tami says, "We were told she was going to die in her sleep. That she was only going to get worse, and there was nothing we could do."
Doctors aware of JeAnnah's condition had little hope for her ability to hold onto life, let alone any degree of physical or cognitive recovery.
Tami, unwilling to accept the status quo, began an independent pursuit of rehabilitation options. She and JeAnnah frequently attended speech therapy, occupational therapy, and physical therapy, celebrating every minor advancement and refusing to give up hope.
Then, JeAnnah took a turn for the worse. Overcome by frequent seizures, JeAnnah developed a sensory disorder that caused her to scream and wail on a daily basis. Forever her daughter's advocate, Tami took to an online support forum, where she and a mother from Malaysia began a conversation about hyperbaric oxygen therapy.
Providing an alternate view to JeAnnah's condition, the mother dialogue with Tami about the differences between Western medicine and alternative, holistic treatment options.
Even though the majority of the world does not practice Western medicine, the United States leans heavily on pharmaceutical prescriptions and surgical procedures for the treatment of most medical conditions.
Tami, having exhausted the majority of her more traditional resources, was open to something new.
The hurdles that faced the Powell family were many. The financial burden loomed, and Tami spent long hours attempting to connect with people who could administer treatment to her daughter in a safe, affordable way.
It turned out JeAnnah had more people believing in her recovery than she even knew. The $27,000 medical bill standing in the way of her treatment was surmounted by the donations and gifts of family and friends, and the Powells were able to move forward with the hyperbaric treatment. Tami looks back and says with assurance that God himself provided the money.
Receiving pushback from doctors left and right, even right up until the moment of procedure, Tami and JeAnnah found themselves hoping for a miracle.
And the miracle came.
The very next day at physical therapy, JeAnnah knelt. Her therapist reported that prior to JeAnnah's initial hyperbaric treatment session, she was unable to so much as sit up.
The following week, JeAnnah had gained 14 pounds of strength in her hand, and was subsequently dropped from physical therapy. She no longer needed it.
Months later, after continued hyperbaric sessions, JeAnnah was 17 and getting ready for college. The girl who doctors had diagnosed as a hopeless case and who once struggled to sit up was dancing around a room.
Tami and her husband, Paul, decided to dedicate their lives to helping other families understand and access the transformative nature of hyperbaric oxygen therapy. Both husband and wife spent ten months becoming certified hyperbaric therapists. Today, they own Oxford Hyperbaric Oxygen Therapy, a chain of hyperbaric clinics in southeast Michigan.
They remain committed to the pursuit of total healing for patients with conditions ranging from Traumatic Brain Injuries and Stroke to Autism and chronic pain, drawing from the persistent love Tami experienced on behalf of their now-rehabilitated daughter.
JeAnnah's story was originally reported in the Grand Blanc View on 4/17/2014 by Paula Kay Schmidt. You can find the article here.
2. Alex, cerebral palsy and seizures:
When one year-old Alex was diagnosed with cerebral palsy, his parents felt helpless.
The Washington natives met with doctors, who explained that with his cerebral palsy, Alex was prone to seizures - something neither parents felt comfortable treating with prescription medication.
"The doctors prescribed some medication for his seizures, and told us that his seizures would lead to more seizures without the medication," said Alex's mother. "However, when we studied the side effects of the medication we did not feel a peace in our hearts to move forward so eagerly. We were concerned that it would alter the personality of our sweet little boy."
Not long after deciding to pursue alternative treatment options, Alex's parents found themselves at the door of Washington Hyperbarics Center.
In spite of the financial sacrifice and time commitment it would require to put Alex on a 40-session hyperbaric treatment plan, both husband and wife agreed it was worthy of their resources. Alex underwent continued hyperbaric treatment over a period of two months, and what happened was extraordinary.
In the process of eight weeks, Alex went from experiencing up to six seizures a day to one or none. Without any changes to his diet or routine, Alex also became more alert and responsive to stimuli - something his parents said didn't exist prior to hyperbaric treatment.
Alex's parents rejoice in their son's continued improvement, and have offered to make themselves available as a resource to any parent of a child with Cerebral Palsy. They have volunteered their information through Washington Hyperbaric Therapy Center.
This testimony was originally published on the Washington Hyperbaric Therapy Center's website. You can read more of Alex's story here.
3. Jerret, muscular tone and stability:
Jerret, a young boy diagnosed with Cerebral Palsy, was eight years old the first time he underwent hyperbaric oxygen therapy.
Characterized by loss of motor coordination and unpredictable tremors, Cerebral Palsy is caused by abnormal brain development and/or damage to certain areas of the brain. Prior to his initial exposure with hyperbaric therapy, Jerret manifested several commonly known behaviours of CP, including poor trunk control, spasticity, and frequent drooling.
After his first handful of hyperbaric sessions, Jerret's physician noticed a distinct improvement in all aforementioned areas.
As treatment continued, Jerret moved from experiencing seizures every few weeks to having a seizure episode an average of every two months. In addition, he was able to better control his bowel movements, and no longer needed to be changed 2 - 3 times a day.
But perhaps the most impressive change in Jerret over the course of his treatment was his ability to increase word usage and develop a larger vocabulary. By the completion of his first 40 hyperbaric sessions, Jerret had grown his vocabulary by 25 words, and was better able to form sentences independently and spontaneously.
Jerret's testimony appears on the Richmond Hyperbaric Health Center website, and can be read here.
His psychologist's improvement report has also been offered as public information, and can be found here.
4. Daniel, autism and seizure disorder:
At the tender age of 18 months, Daniel was diagnosed with Seizure Disorder.
His parents, dedicated to help Daniel combat his frequent seizures and lack of sensory responsiveness, immediately set down a path of medical treatment consultation. It wasn't long before Daniel was set up on a prescription medication regimen, in addition to living under constant double AED monitoring.
Frustrated and disappointed with Daniel's quality of life, his parents sought out the help of a neurologist, who diagnosed Daniel with Doose Syndrome shortly thereafter. Doose Syndrome, a form of epilepsy, is known for being resistant to electrical impulses, such as those found in Daniel's AED's.
After weaning Daniel off his AED treatment and introducing a keto diet (a low-carb diet, similar to Atkin's), his pediatrician recommended hyperbaric therapy for the treatment of his seizures. By the time of Daniel's fourth birthday, he was undergoing hyperbaric sessions on a weekly basis.
After a month of therapy, Daniel was experiencing life-changing improvements, including expressing interest in activities, responding emotionally to conversation, and regaining his coordination in the form of potty training and riding a bike.
These changes in Daniel were sustained after his hyperbaric treatment was completed, and a family member ends their recount of Daniel's testimony by sharing, "This year for Christmas, Daniel will receive toys wrapped in gift paper and not therapy material, as was the case his last two Christmases."
Daniel's story was told by a family member at Chamber of Hope Hyperbaric Center for Children's website. You can read the original recount here.
5. Joe Namath, pro football player, concussion
When Joe Namath played for the New York Jets in the 60's and 70's, he had a personality almost as large as his natural athletic talent.
Known on and off the field for his borderline arrogant self-assurance, Namath led his team to victory in the 1969 Superbowl and played his first five years without ever missing a practice due to injury.
Sports-related head injuries are still a relatively new discovery, and the relationships between forthcoming medical research and major sports leagues such as the NFL have experienced significant tension over the past decade.
In 2002, Pittsburgh forensic pathologist Bennet Omalu made a groundbreaking discovery while performing an autopsy on the body of deceased Pittsburgh Steelers center, Mike Webster.
Omalu discovered chronic traumatic encephalopathy, a distinct form of brain damage resulting from repeated blows to the head. Omalu's discovery launched him and the entire National Football League into a media firestorm, in which Omalu was repeatedly criticized and disregarded, even as he went on to uncover nearly 80 individual cases of CTE, all directly stemming from sports injury.
Nearly fifteen years later, doctors are still searching for ways to treat and rehabilitate athletes living with the long-term effects of traumatic brain injuries.
Joe Namath made a splash by speaking openly about his use of hyperbaric oxygen therapy for treatment of concussions, and in a recent interview published by CBS New York, shares that he has undergone over 120 sessions since discovering the treatment several years ago.
"I know it helped me," Namath says in the article. "I took cognitive tests and brain scans prior to treatment.
the test improve, as well as the scans improve. I know it helped me."
Read the original article, published by CBS New York, here.
6. National Guard man, traumatic brain injury:
Jeff McElhaney, a Major in the Army National Guard, was serving in Afghanistan in 2009 when his unit came under attack.
After being evacuated to a German hospital, Jeff underwent a series of treatments that helped rehabilitate him to the point of being able to return to active duty. However, he continued to be plagued by chronic pain and complications associated with injuries sustained from the attack.
Prior to his traumatic brain injury, Jeff flew B-747 aircrafts for Delta Airlines. A pilot for eighteen years, he was heartbroken to discover that his injury disqualified him from operating an aircraft.
The Federal Airline Association, deeming him a high risk for incapacitation, denied his qualifications for a Class 10 Medical License, grounding him permanently.
Jeff was forced to retire from his occupation, and began the process of seeking other employment.
Four more years passed, and Jeff had pursued countless forms of rehabilitation - all yielding the same disappointing results. It was around this time that a close friend began a discussion about the benefits of hyperbaric oxygen therapy. Excited about this new potentially life-changing treatment, Jeff took his findings to the Veteran's Administration - only to be rebuffed on the ground of inconclusive evidence.
After several failed attempts to gain military healthcare coverage for HBOT, Jeff turned to a hyperbaric clinic in Palm Beach, Florida. Upon hearing Jeff's story, the owner of the clinic decided to give the veteran a 40-session treatment at no cost.
Today, Jeff is living life having fully recovered from chronic headaches, and no longer experiences the episodes of unconsciousness previously linked to his injuries.
In his testimonial on Hyperbaric Services of the Palm Beaches, Jeff writes the following:
"Mrs. Bryant, you cannot imagine the feelings of joy and happiness which I have after having been in such turmoil these past four years, and the gratefulness which I hold in my heart to those such as you, who made it possible for me to be treated. Words will never be able to convey my gratitude and thanks for the financial sacrifice you made so that others may be healed. Generosity is a trait which is uncommon in this day and age, especially to those we do not know, and it is because of your help that I am able to continue my life as it was before."
Upon completing his treatments, the FAA instructed Jeff to complete additional cognitive testing to determine if he might reapply for his license to fly.
He passed the test with flying colours.
Jeff McElhany's personal hyperbaric testimony can be found in full on Hyperbaric Services of the Palm Beaches website. Read it here.
7. Curt, boy with traumatic head injury:
In June 2004, Curt Allen was in a car accident that left him comatose. Three months after the accident, after failure to improve, he was diagnosed as permanently disabled.
The video begins in October 2004, and Curt's doctor can be seen communicating with an unresponsive Curt, asking him to left his head and make eye contact. All but completely unable to respond, Curt is helped into a sitting position and asked to visually track a beam of light. He is unable to do so.
In December 2004, after 36 sessions of hyperbaric oxygen therapy, Curt is again evaluated and asked to look up at the camera, to demonstrate some level of cognitive comprehension. He very slowly does so.
The video then picks up in February of 2005, three and a half months after the start of his hyperbaric treatments. Upon hearing his name, Curt immediately responds, repeating his name back and engaging his doctor with body language and eye contact.
When asked to track with a moving beam of light, Curt's eyes follow the visual cues.
In April 2005, Curt is seen engaging in a conversation with his doctor, answering questions and providing appropriate responses. His doctor can be heard asking, "What are you doing now that you couldn't do before?" Curt responds, "Walking."
A moment later, his doctor points to the place where Curt's feeding tube used to be, and asks him if he is using it. Curt says no, prompting his doctor to ask, "You're eating now, aren't you?" Curt replies, "I am."
In both June and July 2005 segments, Curt is seen walking without the assistance of a wheelchair or walker for the first time since his accident.
By the final video in May 2006, Curt stands from a seated position, walks across the room to a hospital examination table, and climbs atop it without any assistance. In the final moments of the video, Curt walks from the exam room without the assistance of equipment or a stabilizing hand.
Curt's recovery was documented by Dr. Paul Harch at a private medical clinic between 2004 - 2006. Watch the full video here.
8. Toros, child with head injury, autism:
When four year-old Toros was diagnosed with autism, it was a disheartening confirmation of his mother's deepest fear. Having suffered a traumatic brain injury at the age of 2 ½, Toros' development was halted and eventually brought to a standstill as his early years passed by.
By the time he turned six years old, Toros was significantly delayed in the areas of speech, memory, and the ability to concentrate. Soon, his language retention also showed signs of regression - even after learning and articulating a new phrase, the words would disappear within a period of several days, with no recollection or understanding demonstrated.
With an attention span maxing out around thirty seconds, it seemed that there was little Toro's mother could do to help her son regain and retain his ability to communicate.
After trying herbal supplements and seeing little result, she heard about hyperbaric oxygen therapy from a friend, and decided that it couldn't hurt to try.
With an open mind, she and Toro began therapy during his summer vacation, and pursued a 40-session treatment plan at a local clinic.
Three weeks into treatment, Toro was showing a change of behaviour. Demonstrating an increased attention span and new interest in activities, Toro brought his mother to tears when he approached her with a book in hand and asked to be read to. For the first time, he sat through an entire story, following along and asking questions.
As summer vacation rolled by, Toro continued gaining new skills. His attention span increased from thirty seconds to fifteen minutes, he communicated requests verbally, and began addressing people by name.
By the time school began in the fall, Toro's teacher expressed, "He
become a completely different child!"
Mother, teacher, and speech therapist all agree that Toro's time spent undergoing hyperbaric oxygen therapy produced a transformation in his life, enabling those around him to better interact with and understand the little boy.
Toro's story was shared by his mother on Washington Hyperbaric's website, and can be found here.
9. David, age 7, autism:
At two years old, David was diagnosed with autism.
From the time he was a baby, David's parents noticed a difference in the way he communicated. Opting for excessive hand signals over verbal communication, David was slowly faded from possessing knowledge of 75 words to a child who was completely non-verbal.
Growing increasingly spastic and disconnected from sensory cues, David's parents sought the help of medical professionals who began him on a modified diet as well as a steady administration of B12 shots. After seeing some improvements, David's doctors recommended they maintain momentum by adding hyperbaric therapy into the boy's daily life.
During his very first hyperbaric session, David talked for the first time in months.
Encouraged and inspired by their son's unexpected improvement, David's parents purchased an in-home hyperbaric chamber, and began administering hyperbaric therapy to David twice a day, for several hours at a time. Each day, they saw a new form of cognitive improvement.
By his 24th dive, David was using words and phrases outside of the chamber, and by the 25th was able to sustain eye contact while speaking.
David's parents continue to utilize their mild hyperbaric chamber with David, and hope their story inspires parents of children with autism to pursue hyperbaric oxygen therapy as a form of treatment.
David's story was shared on a forum board at AutismWeb.com. Read the original here.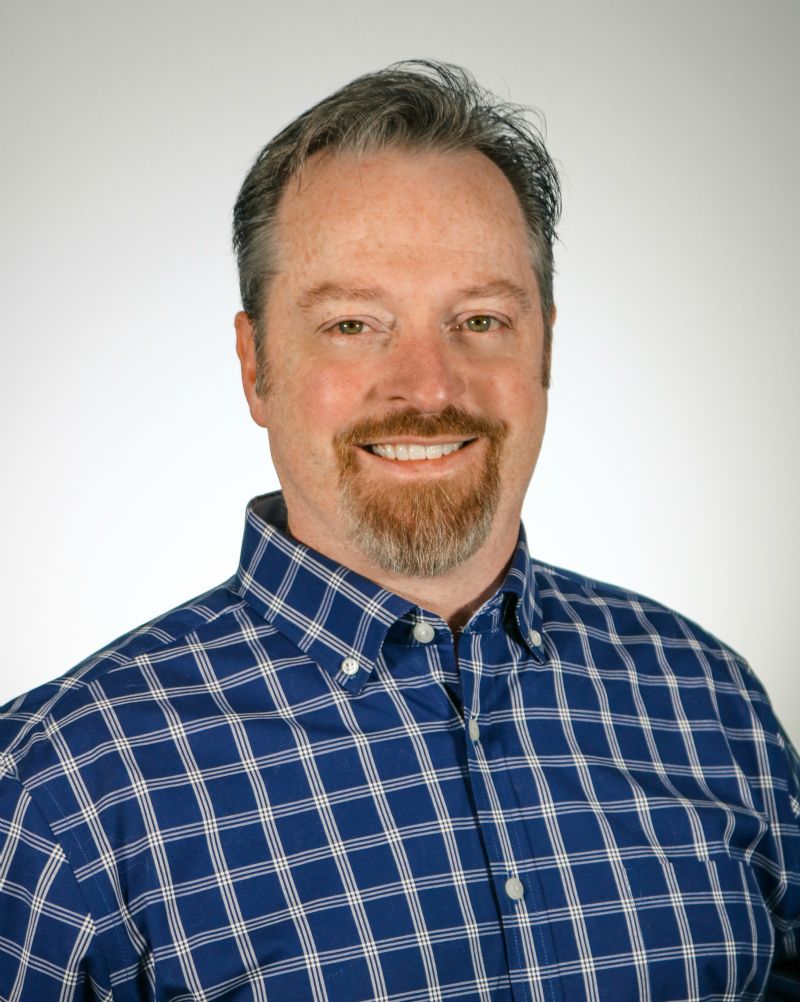 Author:
Mike Price, OT, CTO Rehabmart.com
Co-Founder of Rehabmart and an Occupational Therapist since 1993. Mike has spent his professional career working in multiple areas of Occupational Therapy, including pediatrics, geriatrics, hand therapy, ergonomics and inpatient / outpatient rehabilitation. Mike enjoys writing articles that help people solve complex therapeutic problems and make better product choices.