Being able to maintain an active seated position has social, physical, and health benefits that are not always available to people with special needs. A lack of access to relevant assistive, adaptive, and rehabilitative active seating devices can hold people back from accomplishment and enjoyment.
Fortunately, multiple design options for special needs activity chairs have created opportunities for those with special needs to participate in activities that could be unavailable without these assistive chairs. Individual needs vary, and choosing the correct size, style, and configuration contributes significantly to the comfort, support, and enjoyment of day-to-day activities.
The Top 5: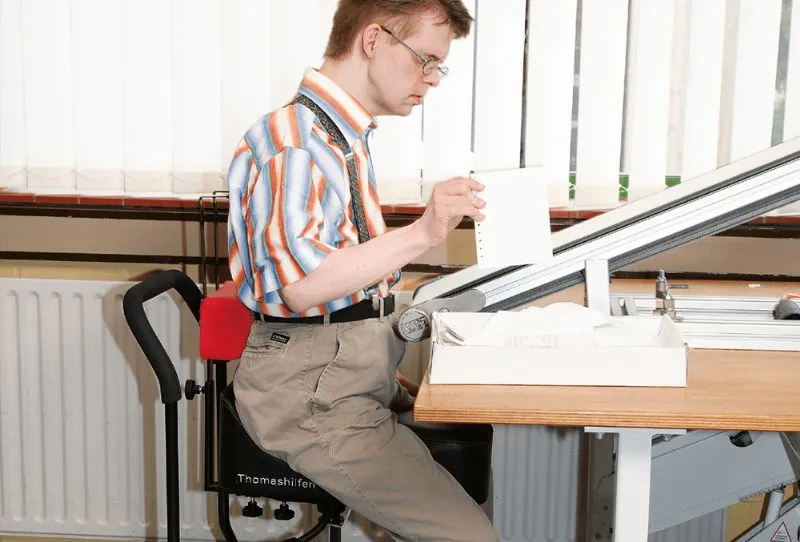 The #5 entry on our list is the ThevoSiiS Therapy Chair by ThomasShilfen North America. It addresses mild positioning needs for users with spasticity or cognitive processing impairments. This unique chair provides an unrestrictive seat with impulse sensor technology.
This ergonomic chair has a sloped seat, which slightly tilts the user's pelvis forward. This action encourages upright posture and helps the user's spine to stay straight. The base itself is tilt-resistant, so the user cannot lean the chair backward.
The back support is designed for customized support; it is height and depth adjustable. The seat height is also adjustable. The chair's lever brake and height adjustment can be adjusted by the user, providing them with some autonomy.
This therapy chair features a push bar, which is convenient for a caregiver. The user can propel themselves forward while in the chair, using their feet.
Features and Benefits
Unrestricted seat
Tilted seat promotes upright posture
Adjustable positions
Customer Feedback
Pros
Perfect for activity time
Great for kids who need mild support
Many sizes available
Cons
Doesn't provide lateral support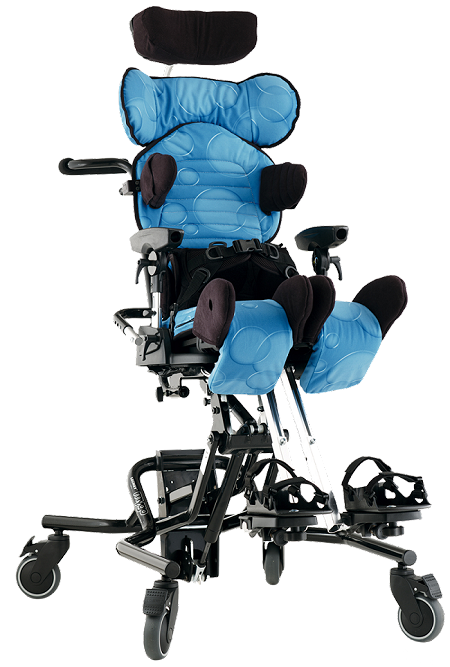 In the number 4 spot is the highly customizable Mygo Pediatric System from Leckey, which is specifically designed for children and teenagers.
This seating system provides support to accommodate activities at home, at school, and out in the world. Each special needs child's unique postural, positioning, and stability needs can be individually addressed. With a personalized fit, this chair increases upper limb function which improves breathing and digestion, and makes life easier and more comfortable. Kids love the bright engaging colors, and caregivers appreciate the support this chair provides.
It comes standard with a reclining seat, hip and thigh guides, a pelvic harness or cradle, and leg abductors. It also has a long list of optional accessories. If you want a highly adjustable activity chair that can offer specific support for trunk, foot, leg, pelvis, and head alignment, this system will surely provide an option that will meet your needs.
Features and Benefits
Bright colors that engage children and teens
Highly customizable for an individual fit
Durable frame ensures long service life
Support to maximize alignment, positioning, and stability
Easy to maintain and keep clean with washable covers
Customer Feedback
Pros
Built to last with reinforced backrest and seat base
Rolls smoothly and has anti-vibration washers that stay tight
Makes everyday activities accessible
Confident in the safety and stability it provides
Long service life
Cons
Wish some of the optional equipment was standard
Weight capacity is only 132 pounds for biggest size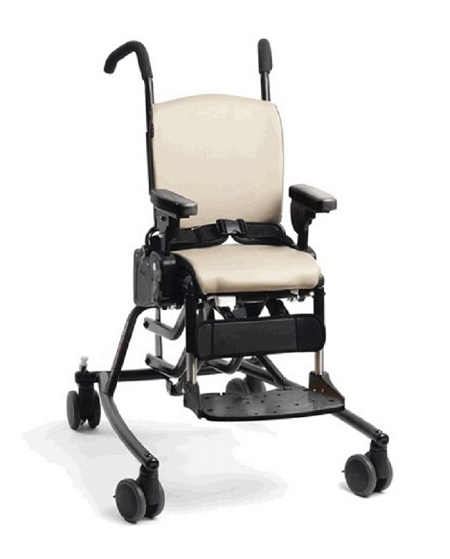 Coming in at number 3 on our list is the Large R870 Hi-Lo Base Activity Chair from Rifton, which was designed with input from professional therapists.
Great for school or home use, this easily adjusted chair facilitates a natural sitting position that allows kids to build up their muscle tone and develop their posture. The tilt-in-space feature enables caregivers to set the chair at an optimal angle while the child remains in the chair.
Choices of arm support include forearm prompts for better head and trunk support and armrests for lateral trunk support and bearing upper body weight. It looks great and is built to last.
This hi-low chair has been named one of the best pediatric activity chairs in 2020! is produced with healthcare-grade polyurethane-coated back pads and a fabric seat. If you need a chair that will grow with your child, provide just the right kind of support, and have a long service life, this chair is a great choice.
Features and Benefits
Has additional support and positioning features
Choose from kid-friendly colors
Easy to adjust
Durable and built to last
Smooth transitions for quick access to any activity
Customer Feedback
Pros
Can adjust without tools
Offers comfortable, safe, and appropriate support
Quick delivery and great customer service
Lots of available optional accessories
Looks sharp
Cons
Can't accommodate kids bigger than 75 pounds
Wish some of the optional equipment came included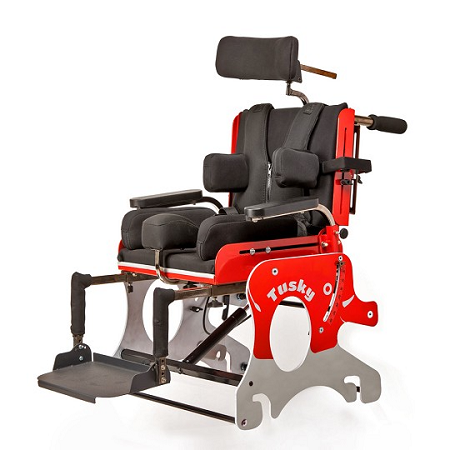 With a variety of adjustment points for comfort and support, landing at number 2 on our list is the Tusky Tilt and Recline Activity Chair from Drive Medical,
This chair tilts from 0 to 35 degrees and reclines up to 25 degrees for ideal positioning and support for just about any activity at school or at home. This special needs activity chair is comfortable for users even during long periods of sitting. It comes standard with a pelvic belt, adjustable zippered harness, abductors, lateral trunk supports, headrest, and a height and angle adjustable footrest.
This chair is designed to grow with a child, accommodating users weighing up to 100 pounds. It has been named one of the best pediatric activity chairs in 2020 on the market. If you are shopping for an extremely comfortable activity chair that comes standard with a long list of supports to meet your child's postural and positioning needs, consider the Tusky Tilt and Recline Activity Chair for use at school and at home.
Features and Benefits
Tilt and recline functions
Comes with lots of supports for customizable posture support
Adjustable harness and belt to stay safely in position
Adjusts to accommodate a child's growth
Great for clinics, classrooms, and at home
Customer Feedback
Pros
When it's time to rest, it's easy to recline the chair between activities
Confident the user will be kept safely in place
Very comfortable and enjoyable for a child
Can sit upright longer
Many standard safety and support features
Cons
Only accommodates kids up to 100 pounds
If you want it to be mobile. separate base with wheels must be ordered
The versatile Special TomatoSmall Hi-Low MPS Seating System has earned the top spot on our list of best special needs activity chairs.
Its hi-low base can take it from the floor to table height, and it has multiple adjustment points for customizable support that will grow with your child. The forward tilt for forward positioning and bearing weight on the floor or footrest helps increase circulation, bone growth, and muscle development. The pedal activated tilt-in-space function takes the chair from -30 to 10 degrees, and the durable contoured cushions are soft, cool to the touch, and make long periods of sitting more comfortable.
It has 4 swivel-lock casters and a comfortable push handle for easy transport for a care provider. It has a 7-point harness with a locking lap buckle and the adjustable footrest comes standard.
Allowing for active engagement while delivering solid postural positioning support, every special needs activity chair on our list has features and benefits that will help the user connect with activities, people, and the environment, whether in a clinical setting, a classroom setting, or at home. The multiple adjustment points plus the ability to provide forward positioning to encourage weight-bearing set the Small Hi-Low MPS Seating System apart, landing it in our number 1 spot. It is comfortable and safe for the user, and easy for a caregiver to adjust, making it our top choice to meet a long list of needs.
Features and Benefits
5-year warranty on most of it, 2-year warranty on the base
Adjustable tilt provides supportive active sitting position
Versatility from its floor to table height adjustment
7-point ergonomic harness design provides improved safety
Multiple adjustment points means it will grow with your child
Customer Feedback
Pros
Contoured cushions for comfort
Enables child to sit for longer periods
Easy to adjust
Moving it is a breeze with smooth casters
Wide range for tilt-in-space feature
Cons
Base warranty isn't as long as the warranty on the other parts
Since it's built to order, can take a few weeks to arrive
Things to Consider When Shopping for a Special Needs Activity Chair
When purchasing a special needs activity chair, consider the following design elements to choose the chair that best suits your situation.
Frame Type
With a rocking or tipping chair, the user can, without the risk of falling over, rock to self-stimulate. Other options are T-stools, which help develop trunk control and balance, while roll chairs help maintain hip abduction. Floor sitters support users on the floor, and there are bean bags that will provide support for posture too.
Adjustability
If mobility challenges make getting in and out of an activity chair difficult, most chairs adjust up and down from a high-low base, which simplifies transfers.
Support
There are chairs without sides that have padding to support proper posture but don't restrict movement for people who can sit upright without much support. Since even those with good core strength can get fatigued while participating in an activity, a tilt-in-space chair can provide functional and postural seating, as well as a comfortable resting position if a break is needed.
Additional support accessories can include forearm prompts, headrests, side supports, chest straps, handholds, safety harness, ankle straps, and for those who need to self-stimulate through movement, some chairs have springs to allow for bouncing and moving to self-soothe.
Size of User
Pediatric activity chairs are usually available for children between 1 and 12, and they are often adjustable to grow with a child. Activity chairs for babies are more specialized to address developmental needs, and of course, chairs for adults are appropriately sized with weight limits to accommodate larger users.
FAQ
What is positioning equipment for special needs?
Positioning equipment is used by people who can't support themselves while sitting, standing, lying down, etc. Positioning equipment provides the support necessary for people with special needs to maintain proper posture and position.
What is an activity chair used for?
An activity chair has multiple uses that can include eating, therapy sessions, active learning, and dealing with sensory processing issues.
Conclusion
People with traumatic brain injury, Down syndrome, cerebral palsy, muscular dystrophy, spina bifida, sensory processing disorders, and autism can benefit from these specially designed chairs. They are utilized by therapists and caregivers for everything from feeding to speech therapy to active learning, and they are useful in a classroom or therapy setting as well as at home.
Our list of top 5 special needs activity chairs includes a variety of features and design options. Each activity chair we've chosen for this list can be counted on to deliver a beneficial user experience!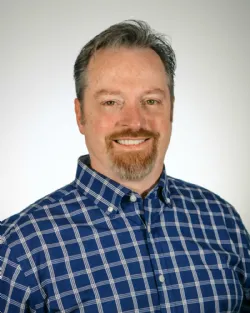 Author:
Co-Founder of Rehabmart and an Occupational Therapist since 1993. Mike has spent his professional career working in multiple areas of Occupational Therapy, including pediatrics, geriatrics, hand therapy, ergonomics and inpatient / outpatient rehabilitation. Mike enjoys writing articles that help people solve complex therapeutic problems and make better product choices.