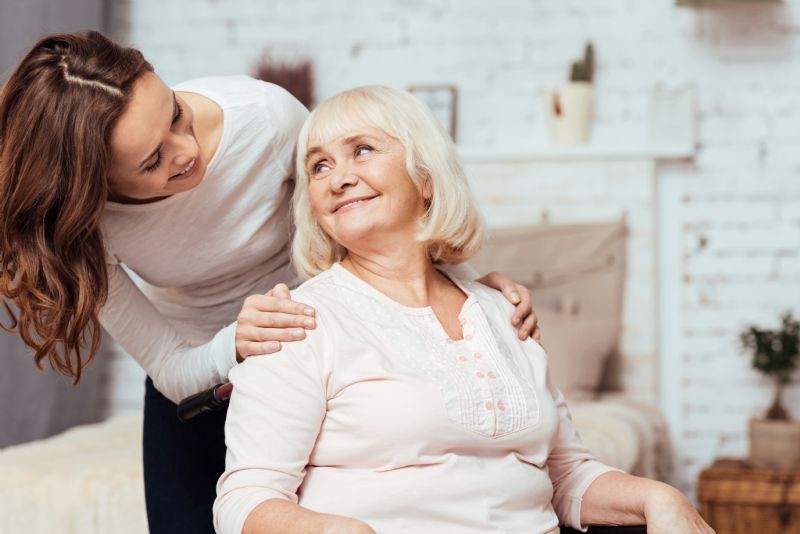 The Caregiving community has come a long way since the days of the manual sling seat wheelchair. Even so, a growing number of Americans who rely on a wheelchair are suffering a variety of painful conditions - all of which stem from spending most of the day sitting down.
A body at rest lacks the ability to self-adjust and promote blood flow to important areas. Left still for too long, our bodies begin to break down in areas where pressure is applied - even if that pressure comes in contact with us from a supportive surface.
Wheelchair cushions were developed to offset the potentially damaging side effects of long-term sitting, promote circulation by use of thoughtful body contours, and act as a protective barrier between the user and the bare wheelchair seat.
Available in a variety of materials and suitable for nearly any budget, wheelchair cushions are designed to prevent and treat conditions like pressure ulcers, pelvic obliquities, spinal curvature, skin shearing, and skin breakdown.
How to use this guide
Because of their restorative capabilities, wheelchair cushions have the ability to totally transform the way a wheelchair is experienced.
If you or a loved one relies on a wheelchair for navigating everyday life, consider spending an afternoon reading through the following articles and watching our Caregiver University team-tested product videos.
Each wheelchair cushion serves a unique purpose, and the right combination of materials and product design adds up to a one of a kind cushion that both prevents and heals the most common side effects of long-term sitting!
The 5 Best Wheelchair Cushions
Wheelchair cushions make sitting for prolonged periods of time much more comfortable, in addition to actively protecting the skin from excessive or uneven pressure.
There are a variety of basic types of cushions to pick from: foam, gel, foam/gel combination, ROHO (air-filled), and memory foam. Something particularly helpful is knowing many of these cushions, regardless of material, are available in pediatric, standard, and bariatric sizes!
The 5 Best Gel Wheelchair Cushions
Gel wheelchair cushions are sturdy enough to be used all throughout the day, and provide superior comfort and support.
One advantage of gel cushions is that they will conform to the shape of the user's body. This prevents pressure sores and protects delicate skin.
A gel cushion can also help stabilize a user's seating position by providing the stability and support that atrophied muscles can no longer provide to bones and joints. It takes pressure off the spine, encouraging good posture.
The 5 Best Foam Wheelchair Cushions
If you have minimal to moderate positioning needs and are searching for a lightweight, inexpensive cushion, a foam model might be best for you!
The five foam wheelchair cushions we've chosen break the mold by offering all-around stability, comfort, and therapeutic positioning options.
The 5 Best ROHO/Air-based Wheelchair Cushions
Air wheelchair cushions are uniquely designed to protect patients who are at increased risk of developing certain health problems, including skin breakdown from prolonged wheelchair use and discomfort as a result of positioning problems.
A tremendous benefit to the air-based cushion models is that they are adjustable, meaning levels of seated support can often be completely customized to the user's preferences.
The Best Wheelchair Cushions Under $100
A wheelchair cushion can be considered an investment, with some models on the high end running over $300.
But for customers who are interested in an inexpensive wheelchair cushion — whether to save money or try out a less expensive model before committing to a pricier option — this article will rank the best wheelchair cushions available from Rehabmart for less than $100!
The 5 Best Wheelchair Cushions for Ulcer Prevention
Wheelchair cushions exist to prevent damaging side effects brought on by long-term wheelchair use - and yet, not all wheelchair cushions are created equal.
In this Top 5 article, we'll take a candid look at five of the greatest options available for users looking to specifically prevent and heal skin breakdown!
The 5 Best Positioning Wheelchair Cushions
For millions of Americans, integrating a wheelchair into daily life has helped them maintain a valuable degree of autonomy and promote a sense of freedom, regardless of whatever medical diagnosis limited their ability to be independently mobile.
However, something many wheelchair users have been made aware of is the possibility for skin sores and back pain to develop as the result of prolonged and improper sitting.
For these people, positioning wheelchair cushions can make all the difference between feeling uneasy, or feeling supported and safe in their wheelchair!
How to Choose the Best Foam Wheelchair Cushion
A foam wheelchair cushion tends to offer a firmer seating surface, making it an excellent choice for overall support and positioning.
Many foam cushions include a gel insert that provides an extra degree of softness and ease. Gel/foam cushion combos are the best of both worlds: supportive and pliable, moving with the user while also keeping them held securely in place. Gel/foam cushions are highly recommended for users with advanced stages of skin breakdown, as well as for bariatric users.
How to Choose the Best Gel Wheelchair Cushion
With gel wheelchair cushions, the user's skin protection is given the highest priority, and many Caregivers and patients alike consider gel to be the best way to prevent as well as heal delicate, damaged skin.
These adaptive cushions provide a deeply cushioned feeling for long-time sitters, and are particularly wonderful for any person who has lost a substantial amount of either muscle mass or body fat and therefore has less natural padding to protect vulnerable sit bones.
How to Choose the Best ROHO/Air-based Wheelchair Cushion
These innovative cushions implement an air cell block format, which inflate to effectively redistribute pressure and prevent skin breakdown caused by long-term wheelchair use.
Each ROHO/Air cushion implements the same general air cell format, but different designs do so in different ways. Because of this, choosing the perfect ROHO/Air cushion means taking several features and options into consideration.
Wheelchair Cushion Reviews
The Caregiver University team put over $5,000 worth of wheelchair cushions through a 70-point product test to determine the best in every category. Here are our choices for the best wheelchair cushions in terms of value, durability, usability, and overall customer satisfaction!
Continue learning with The Caregiver's Ultimate Guide to Fall Prevention!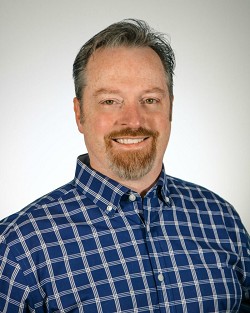 Author:
Co-Founder of Rehabmart and an Occupational Therapist since 1993. Mike has spent his professional career working in multiple areas of Occupational Therapy, including pediatrics, geriatrics, hand therapy, ergonomics and inpatient / outpatient rehabilitation. Mike enjoys writing articles that help people solve complex therapeutic problems and make better product choices.