CPAP machines, also known as continuous positive airway machines, are assistive breathing devices that are designed to help people with conditions such as sleep apnea get a restful, comfortable night of sleep. As their name implies, CPAP machines provide a constant flow of air to the user's nose and/or mouth to ensure breathing passages remain open and unobstructed throughout the night.
Because of the common occurrence of sleep apnea—with roughly 3 million new cases being reported each year—CPAP machines represent an extremely popular, beneficial, and diverse field of medical equipment. From the machines themselves to the associated equipment (such as CPAP masks, tubing, and filters) there is quite a comprehensive variety to choose from.
With that fact in mind, we'll conveniently highlight the top five CPAP machines offered by Rehabmart to help make your shopping experience quick and easy. First, however, let's quickly review some of the important information and features about CPAP machines you'll need to know to ensure you make the best choice for your unique needs. If you would like to see more useful information regarding CPAP machines, check out our CPAP Buying Guide and our 5 Best Tips to Make Cleaning Your CPAP Easy, Guaranteed.
CPAP vs. BiPAP
In the treatment of conditions like sleep apnea, the CPAP is king. But, the CPAP also has a beneficial brother that you should know about: the BiPAP. Similar to CPAP machines, Bi-level Positive Air Pressure Machines (BiPAP or BPAP machines) provide the same continuous airflow, but they do have differences in the ways that the airflow is delivered.
Where CPAP machines provide one continuous level of pressure for the duration of their use, BiPAP machines are designed to provide alternating pressure levels. This typically means that higher air pressure is applied while the user inhales and lower pressure is applied while the user exhales. Because of this, BiPAP machines make exhaling slightly easier, as it lowers the level of airflow resistance that the user must exhale against. For this reason, BiPAP machines are usually recommended for patients who require high inhale pressure but struggle to exhale against that pressure—for example, patients with chronic obstructive pulmonary disease (COPD).
CPAP Masks
A variety of divergent CPAP masks may be used with different CPAP machines, and depending on your preference and your doctor's recommendation, certain kinds of masks may be better suited for you than others. Broadly speaking, there are three categories of CPAP masks from which to choose:
Full Face Masks – Ensuring that air is always being provided to the user during sleep, a full face mask covers both the nose and mouth. Highly recommended for people who have a tendency to breathe through their mouth while asleep, full face masks are a much better option, as other styles do not provide air to the mouth.
Nasal Masks – Focusing the airflow directly into the nostrils, nasal masks cover a significantly smaller area of the user's face. They're ideal for people who may feel claustrophobic or constricted by a larger mask, but they are not recommended for anyone who also breathes through their mouth at night.
Nasal Pillow Mask – A lightweight version of the standard nasal mask, these masks are designed to be out of the way and unobtrusive. These masks are not recommended for patients who require high airflow rates, as the high, focused airflow can be too forceful through these masks.
Now that we've reviewed some of the important need-to-know information regarding CPAP machines, let's take a look at the top five from Rehabmart's catalog. These products were chosen due to their effectiveness, reliability, and durability, as highlighted in customer feedback. The products featured in this top five review are produced by trusted medical equipment manufacturers such as Drive Medical and Philips Respironics.
The Top 3: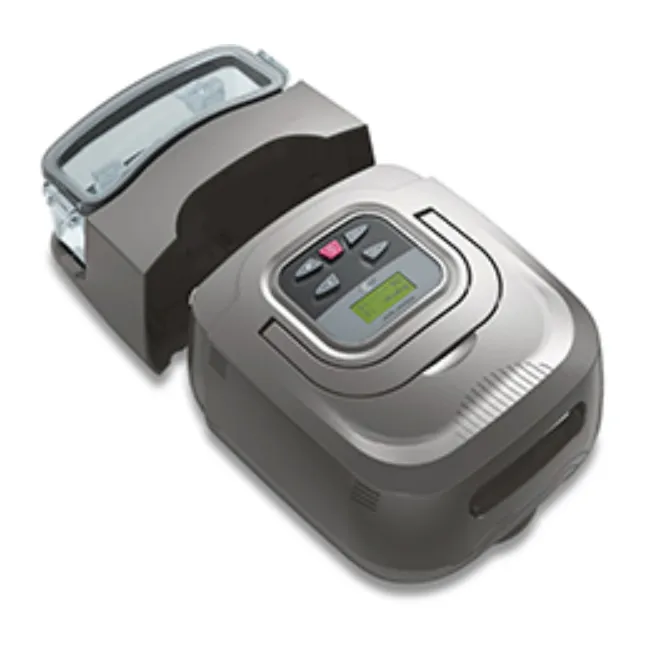 Grabbing the 5th position in our review with its auto-adjusting air pressure technology, the RESmart BPAP 25A Auto Bi-Level with Heated Humidification by Roscoe Medical provides customizable, alternating pressure to meet the specific needs of each user.
Especially helpful for people with exhalation challenges, this BiPAP machine utilizes proprietary RESlex Exhalation Relief to enable easier exhaling against the airflow. It can be set to a continuous pressure level or set to automatically adjust for each inhalation and exhalation.
One of the most-loved features mentioned by real-life users of this machine is its five-setting heat option for the humidifier, along with a no-heat option. This allows for more personalized therapy that's adjustable as needs change, helping to keep nasal passages and the throat from getting too dry by adding warmed humidification.
Its backlit LCD display is easy to read in the dark, while its quiet operation supports restful sleep for both the user and any bed partner. Automatically detecting any leakages or altitude changes, the RESmart BPAP will quickly compensate to ensure uninterrupted therapy.
Able to store up to 365 nights of data as well as more than 30 years of therapy records, this machine also offers helpful remote data tracking to track patterns/habits, view patient data, and monitor compliance and how well the patient is adhering to the therapy protocol.
Features and Benefits
Five settings of heated humidification and a no-heat setting to optimize patient comfort
Auto-adjusting air pressure for each inhalation and exhalation
RESlex Exhalation Relief technology eases exhalations against airflow with continuous pressure
Automatic detection and compensation for altitude changes and leakage, ensuring uninterrupted therapy
Storage of 365 nights and more than 30 years of patient records, which are also remotely accessible
Customer Feedback
Pros
Works well, easy to operate and set up, making it a good choice for seniors.
The quiet operation doesn't interrupt sleep for self or spouse, much quieter than other machines tried.
Customizable heat settings for the humidification greatly enhances breathing comfort, as several users mentioned that previous models they tried were too cold or too hot.
Cons
Some users wished it was a little smaller, but they still loved how it works.
Hose connection may be a bit tight for some users to manipulate.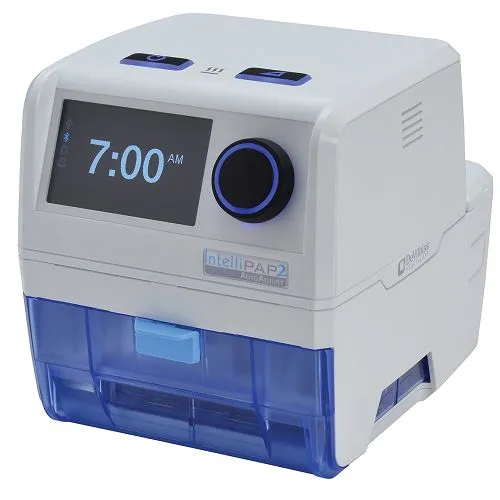 Coming in at number four on our list with its three different and innovative model designs is the IntelliPAP 2 AutoAdjust CPAP System by Drive Medical. Available in a standard configuration, a model that includes heated humidification, and a PulseDose with Heated Humidification System, this next-generation CPAP uses an advanced AutoAdjust algorithm to improve sensitivity to a full spectrum of patient events.
Small and compact, the IntelliPAP 2 automatically detects complex breathing patterns, ultra-sensitive snoring, and monitors mask conditions, quickly adjusting air pressure to meet the user's needs. Its PulseDose technology option helps users better control tubing and mask rainout, while its heated humidification aids in the prevention of nasal passage dryness.
One of the most talked-about and beneficial features of the IntelliPAP is its Bluetooth wireless technology that enables users to view their therapy results from a smartphone. Its SmartLink app, SmartLink Web, and SmartCode technology allow patients to stay engaged with their therapy and their doctor by using an interactive app that conveniently transmits their encryption-coded, compressed data to their provider.
Features and Benefits
Bluetooth technology enables users to view therapy results with a smartphone
The heated humidification option reduces nasal passage dryness and irritation
PulseDose option helps to control mask and tubing rainout
AutoAdjust algorithm optimizes sensitivity to every patient event, adjusting automatically to meet changing needs
SmartCode technology compresses and encrypts user CPAP data
Customer Feedback
Pros
Very quiet operation, especially compared to other CPAP machines used in the past.
Easy to set up and start using, intuitive controls for simple operation, along with a good manual for directions and troubleshooting.
Small and compact, doesn't take up as much space as other CPAP machines.
Data access via your smartphone is very helpful for multiple users.
Cons
Some users did not like the humidification functionality and had some problems with leakage.
Especially helpful for people who need higher air pressure levels, the IntelliPAP Bilevel S CPAP Machine by Drive Medical comes in at number 3 in our review. Its SmartFlex Exhalation technology optimizes airway patency by providing dual-levels of BiPAP pressure that alternate between inhalation and exhalation, while it can also be operated in regular CPAP mode for convenient versatility.
This innovative machine's exceptionally quiet operation combined with its flow-rounding delay pressure ramp makes the transition between pressures gentle and easy so the user can sleep undisturbed. It enables the user to fall asleep at a lower air pressure that will gradually increase to the prescribed amount. SmartCode technology provides compliance tracking, encoding usage data for your doctor.
Exceptionally small and compact, the IntelliPAP Bilevel S easily fits into carry-on luggage for convenient therapy you can take along wherever you travel and comes with a discreet carry bag that expands to hold other accessories. Its automatic on/off functionality ensures operation only when you need it, starting the flow of air after breathing into the mask and stopping the air once the mask is removed.
This CPAP/BiPAP machine offers an optional integrated heated humidification system that conveniently docks into the bottom of the unit without needing a separate hose or power cord. The SmartLink Therapy Management System is another add-on option, providing detailed patient therapy data, including oximetry.
Features and Benefits
Provides BiPAP option with two alternating levels of pressure between inhalation and exhalation
Offers a stronger level of air pressure for users with higher prescriptions
Uses SmartFlex Exhalation Technology to ensure easier exhalations
The pressure is gently and gradually raised to the prescribed level with the delay pressure ramp
Exceptionally quiet operation won't interrupt sleep
Usage data is compressed and encrypted with SmartCode technology to track compliance for better therapy outcomes
Optional humidification system to prevent nasal passage dryness
Customer Feedback
Pros
Easy to set up and use right out of the box, controls are simple, and the whole machine works great.
The very quiet operation doesn't wake users or their bed partners during the night.
The humidification option works well and helps to keep the nose and throat from getting irritated.
Perfect for travel. Several users talked about how they bought it for that and it worked so well that they ended up using it at home, too, with some folks replacing machines they had used for years.
Cons
One user said the machine vibrated a bit, but putting a rubber mat underneath it stopped the vibration.
The airflow may blast out too strongly for some users.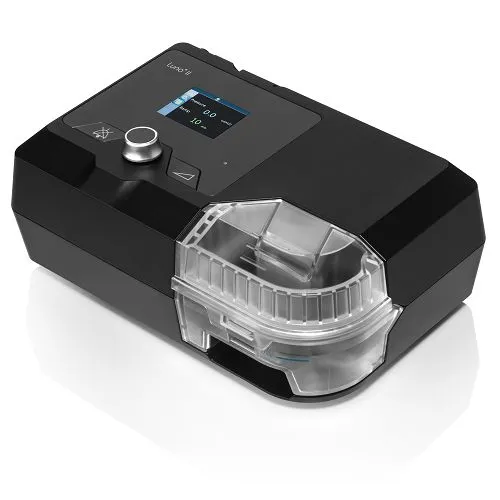 The number two position of this top five list goes to the Luna II CPAP System with Heated Humidifier by 3B Medical.
Weighing in at just four pounds, this CPAP machine is among the lightest available on the market. In addition, the machine bears a 10.75 x 7.25 x 4.5-inch size, which makes it both light and small. This combination means that the machine is easy to mobilize, transport, and pack for travel.
The Luna's compact, lightweight construction is far from its only advantage, however. The CPAP's system offers a dual-chamber heated humidifier for enhanced efficiency. It includes five heat settings to customize and improve user comfort throughout the night.
Additionally, the Luna II incorporates Dual-Channel Quad-Phase technology that measures the user's upper airway and degree of obstruction on a breath-by-breath basis and then readjusts the airflow pressure within a clinician-set predetermined range.
Innovative RESLex Exhalation Relief technology includes three comfort settings, which make it easier for the user to breathe out against the pressure of the airflow, keeping users breathing comfortably throughout the night.
Like the RESmart BPAP, the Luna II features an onboard memory and data management system that stores 365 nights of user data for up to 30 years. This can be extremely useful for managing treatment and making necessary changes to settings like flow rate or heating.
Features and Benefits
Dual-chamber heated humidifier enhances efficiency
RESlex technology ensures easier, more natural exhalations
One of the most lightweight and compact CPAP machines available
Onboard memory and data management stores up to 365 days of raw user data
3.5" LCD display for easy adjustments of settings and clear viewing of the previous session
Customer Feedback
Pros
The machine is very easy to transport, which makes it perfect for people on the go.
Easier exhalations make it a great option for people who may have weaker breathing.
Heated humidification helps condition the air to improve comfort.
Cons
Humidifier has 5 blue LED lights that stay lit all night. This can be a problem for people who require complete darkness to sleep.
Several users reported challenges using the app on smartphones.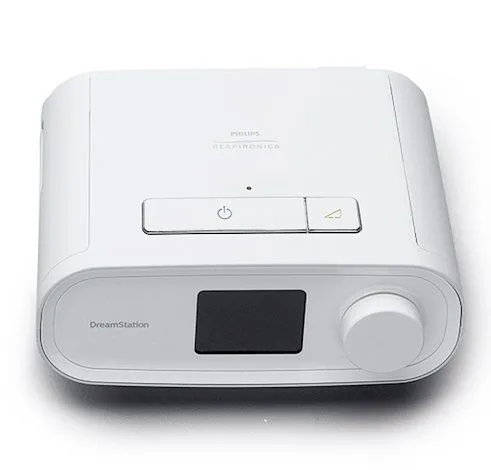 Claiming the title of the number one top CPAP machine available from Rehabmart is the DreamStation Auto CPAP or BiPAP by Philips Respironics. The DreamStation earns its placement at the top thanks to its ability to provide all of the benefits of the other featured CPAP machines in our review, while also delivering a number of unique features that make this system exceptional.
Perhaps the DreamStation's most lauded feature is the considerable number of choices it offers to its potential users. First, customers may choose whether they would like the CPAP or BiPAP model of the machine. Once the customer chooses a type of machine, they may then decide whether to include a humidifier and/or heated tubes with the machine. Finally, customers are also given the option to include a non-oximetry cellular modem as well as a separate backup humidifier.
The number of options provided with the DreamStation—particularly the option to choose between a CPAP machine or a BiPAP machine—was consistently noted among the customer feedback as one of the greatest advantages of the device.
Much like the other products on this top five list, the DreamStation is designed to be lightweight and easy to transport, with a weight of only 4.37 pounds. Additionally, the machine is small in size, making it easy to pack and take along wherever you may need it.
Also among the useful features of the DreamStation is its Smart Ramp system. This system slowly raises the pressure setting of the machine up to the set level over a time decided by the user. This allows the user to fall asleep normally without feeling the higher levels of pressure necessary to prevent sleep apnea.
Features and Benefits
Offers a choice between a CPAP or BiPAP model
Lightweight and compact for easy portability
Bluetooth-enabled to allow easy transfer of data
Preheat function warms the humidifier for 30 minutes prior to starting a session
Clear, easy-to-read display conveniently auto-adjusts to light levels
Smart Ramp provides a lower pressure level until the user falls asleep
Available with an optional humidifier, heated tubes, and cellular modem
Customer Feedback
Pros
High-quality design and construction ensure easy use and reliability.
The front-facing display makes it easy to use while lying down.
An ambient light sensor makes sleeping easier by eliminating bright readouts at night.
Option to choose between CPAP or BiPAP provides more freedom for user needs.
Smart Ramp makes the therapy more comfortable to optimize user sleep.
Cons
Summary
While all of the CPAP machines in our review have the potential to be the best option for a variety of users because of their differentiating design styles, the DreamStation Auto CPAP or BiPAP from Philips Respironics clearly earns its place at the number one position of this top five list thanks to a number of advantages.
First, it provides a wide number of options to customers that are not available with most CPAP machines. In particular, the choice of a CPAP or BiPAP model of the machine allows customers to get the best product for their needs.
In addition, the DreamStation is similarly lightweight and easy to transport as compared to its competitors. Due to this ability to provide competitive features and unique optional features, the DreamStation claims the title of the top CPAP machine available to accommodate the most users, providing unrivaled therapy for a great night's sleep.
To learn more about CPAP/BiPAP machines or to browse our catalog, check out Rehabmart's full selection of high-quality CPAP devices and accessories.
SOURCES:
https://www.sleepapnea.org/learn/sleep-apnea-information-clinicians/
https://www.sleepassociation.org/sleep-news/need-cpap-machine/
https://www.ncbi.nlm.nih.gov/pmc/articles/PMC2629986/
https://www.cpap.com/productpage/3b-resmart-bpap-25a-bilevel-reslex-humidifier#customer-reviews
https://www.cpap.com/productpage/devilbiss-intellipap-2-autoadjust-cpap-machine#customer-reviews
https://www.cpap.com/productpage/devilbiss-intellipap-Bilevel-machine-smartcode#customer-reviews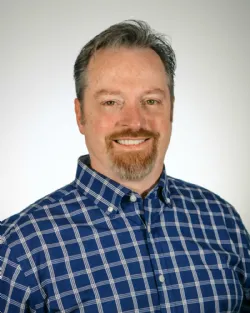 Author:
Co-Founder of Rehabmart and an Occupational Therapist since 1993. Mike has spent his professional career working in multiple areas of Occupational Therapy, including pediatrics, geriatrics, hand therapy, ergonomics and inpatient / outpatient rehabilitation. Mike enjoys writing articles that help people solve complex therapeutic problems and make better product choices.