For the average, able-bodied individual, the distance from standing to sitting on a toilet seat may seem like no big deal; it's an action that they complete everyday. However, for many people with mobility limitations, pain, reduced strength or balance, and many other conditions in which sitting down and standing up may be a problem, toileting can pose a unique challenge.
This is where a raised toilet seat comes into play. Simply raising the seat of the toilet just a few inches decreases the distance between the standing user and the seat, meaning they don't have to bend down as far. Decreasing this distance can make a world of difference for people with limited strength or mobility, and even restore their full independence.
But replacing your toilet can be extremely expensive due to the cost of the taller toilet combined with the costs of plumbing, flooring, and labor. That's why raised toilet seats provide a great solution. Many of these products are discrete, comfortable, and effective, and they save you to cost and the headaches of having to get a whole new toilet, with many of them not even requiring a complication installation.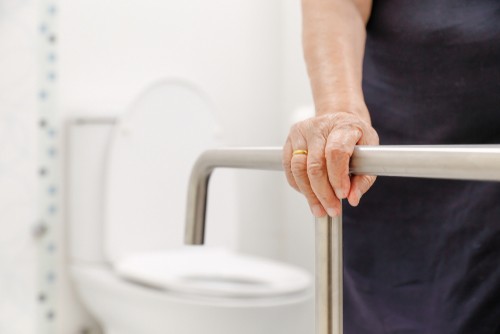 Benefits of Using a Raised Toilet Seat
In addition to the obvious benefits of safety and comfort, raised toilet seats can offer a lot of other benefits that may not be immediately apparent. Here are just a few:
Independence - Most people hate the idea of having to ask for help - no one wants to be dependent on someone else in order to have their needs met. Despite the difficulties users may have with toileting, many people will continue trying to do it on their own until they slip, fall, or injure themselves and they have no choice but to accept help. Raised toilet seats are the perfect way for people to maintain their independence without compromising their safety.
Discretion - Raised toilet seats are often available in white and off-white shades to match the color of the toilet, and for users especially concerned about either discretion or adherence to decor, there are a variety of toilet seats that either include lids, or are designed to be installed in between the toilet's standard lid and the lip of the bowl, allowing them to fit right in with ease without disrupting the look of the toilet.
Caregiver Safety - Since the average American weighs between 160 and 190 pounds, caregivers are at a high risk for injury when they assist patients, especially without the proper tools. Raised toilet seats create less distance between sitting and standing, which not only help patients transfer themselves easier, but they also help caregivers assist in these transfers more easily, requiring less force and improving the safety of the transfer.
Versatility - Lots of work has been put into creating an entire line of features for the raised toilet seats to best suit the user. These helpful features include, but are not limited to: padding, splash guard, backrests and straps. These objects have been put into place to create the most secure and comfortable experience possible for the user.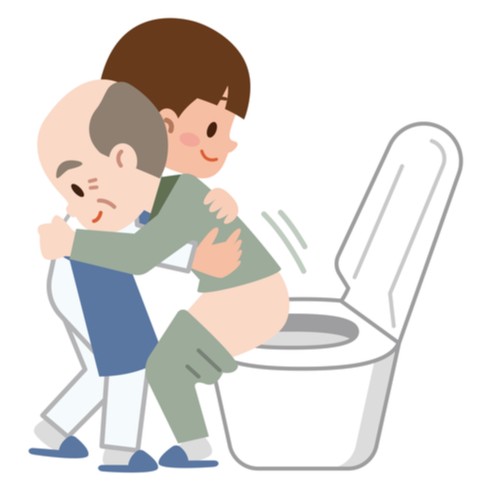 How Do I Choose a Raised Toilet Seat?
In order to easily and effectively choose a raised toilet seat that supports the needs of you and your loved ones, it's important to consider exactly what you're looking for in a raised toilet seat as well as the specifications of both the bathroom and the intended user.
Raised toilet seats are available in both round and elongated shapes, in a variety of thicknesses, and in designs that accommodate a range of weight capacities. Considering the size and shape of the toilet seat, the height of the toilet seat from the floor, the weight of the user, and the amount of height difference the user needs, you'll find the perfect toilet seat for your purposes.
Features of a Raised Toilet Seat
Raised toilet seats come in a range of shapes and sizes to accommodate a variety of users. Each toilet seat is designed to make using it is as quick and easy as possible, and includes features that are ideal for different user needs. In addition to the standard seat itself, raised toilet seats are also available with a number of other features and components that add support and comfort depending on what the user needs.
Support Arms
These arms can be permanent or removable, and are designed to offer added stability and support for users as they sit and stand. This helps to reduce the risk of losing one's balance as they transition up and down from the toilet seat, and also provides peace of mind by helping users feel more secure by providing them with a stable support to hold onto as they sit and stand.
Clamping Mechanism
Several raised toilet seats include a clamping mechanism that makes installation and removal quick and easy. These clamps also allow the seat to be taken on the go anywhere the user might go, ensuring that even when the person is visiting away from home, they can have a safe solution for toileting.
Slip Resistant Pads
For added stability and safety, some raised toilet seats include slip-resistant pads that keep them firmly in place both while the toilet seat is in use and while users are sitting and standing. Especially for users who are at risk of falls or more prone to injury, safety and security are of the utmost importance, and slip-resistant pads are a great step to take to that end.
For more information about bathroom safety, raised toilet seats, and other ways to adapt your toilet for improved comfort and safety, check out Caregiver University for all the tools you need to make informed decisions for yourself and your loved ones.
If you're comparing raised toilet seats, toilet safety frames, and bedside commodes, or you're done with research and ready to make a purchase, please visit us at Rehabmart.com for all your adaptive living solutions.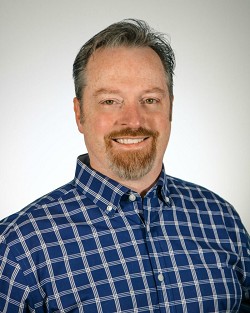 Author:
Co-Founder of Rehabmart and an Occupational Therapist since 1993. Mike has spent his professional career working in multiple areas of Occupational Therapy, including pediatrics, geriatrics, hand therapy, ergonomics and inpatient / outpatient rehabilitation. Mike enjoys writing articles that help people solve complex therapeutic problems and make better product choices.