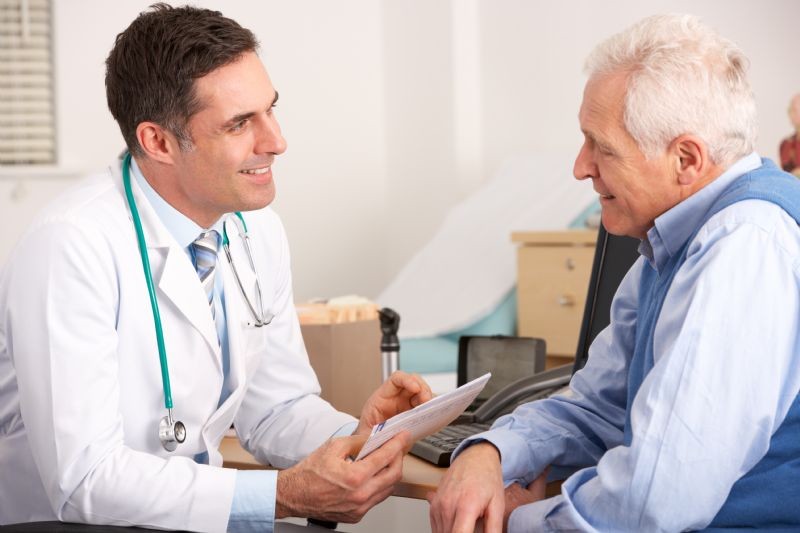 Todd is a 44-year old male patient at a local nursing facility.
Ever since he was 19, the year he was involved in an on-site work accident, he's been paralyzed from the waist down.
Todd is very familiar with wheelchair management and pressure-relief techniques. But despite his best efforts, he recently began to develop a non-healing, Stage 4 sacral (tailbone) ulcer. Currently, Todd is being looked after by a 24-hour caretaker in order to manage his recent wound flap placement.
His physician ordered hyperbaric oxygen therapy to assist with the healing of Todd's ulcer - a step taken in order to prevent infection and to progress him towards transferring home.
Fortunately, many diagnostic cases that result in hyperbaric therapy are not this severe. Todd's case study merely provides a basis for where some patients/clients are coming from.
With that in mind, given the case study and individual circumstances, the following are 8 tips for a person preparing for their first hyperbaric therapy session.
Related: Rehabmart's Ultimate Guide to Hyperbaric Oxygen Therapy (HBOT)
Find out where your therapy sessions are located:
Simply knowing where you are going for your hyperbaric session and asking questions about what to expect at the facility will reduce overall anxiety for your first experience. Make sure you know the name and address of the medical center and arrange your transportation in advance. For those who live at home, it may be relatively easy to drive yourself or have family members available (this is recommended since the first session tends to cause fatigue). For others like Todd who are located in nursing facilities or assisted living centers, schedule a van ride 2-3 days before your session.
Acknowledge how long your session will take:
Typically, one session will last approximately 60-90 minutes. Depending on how many sessions have been ordered and the extent of the wound (if that is what you are being treated for), you could be at the medical center for several hours. Another thing to consider is that the first session does usually take longer in order to get the patient properly oriented to their therapy.
Assess your diagnostic needs before leaving:
This tip is important for those who adhere to a strict medication schedule, but it is also critical for those with open wounds. Schedule your sessions around your medication schedule, especially if it involves insulin and glucose management, pain management, or degenerative/nerve disorders. It would be a shame to have a productive hyperbaric session cheapened or interrupted because of a medication mishap. As far as open wounds go, make sure that all wounds are properly dressed prior to coming. This can be done yourself or by nursing staff if you are currently residing at a facility.
Schedule your day accordingly:
It is not abnormal to be exhausted after the first few appointments, so set up your day according to how easily you fatigue. For example, a patient with multiple sclerosis may choose to cancel all other medical appointments or activities the day of their hyperbaric session due to the very nature of the disease having fatiguing effects. Individuals who live at home and have no one to assist them during the day may also want to cancel/postpone other activities and just rest for the evening. People who live in facilities and have other medical or rehab obligations may have to take care of those appointments prior to leaving for the day.

Note: Sometimes missing rehab appointments is unavoidable when hyperbaric sessions are scheduled early in the morning. One of the most essential items to remember is TO EAT. Assess your hyperbaric schedule and set aside time to get a good meal in before your appointment.
Prepare your items:
Like going to an airport, there are certain items that you are not allowed to bring with you on a plane. As far as a hyperbaric chamber is concerned, medical providers will not let you bring in cigarettes, matches, lighters, perfumes, make-up, hearing aids, wigs, or contact lenses. Most items are excluded for safety reasons, but it is also out of respect for the next user.
Prevent claustrophobia and unnecessary discomfort:
When the main event of the hyperbaric therapy session is to shove a person into a box, claustrophobia will be no doubt a concern. One way to minimize claustrophobic anxiety is choice in clothing. In the majority of sessions, cotton scrubs are provided to the patient. In other cases, it is recommended that the person arrive in comfortable, cotton clothing that hangs slightly loose to the body. Tight clothes that are too warm and have itchy seams can heighten the anxiety. Mild congestion of the nose and ears can also exacerbate symptoms, so preparing with decongestants prior to the therapy session would be wise.

Note: If a patient has a cold or influenza, they might not be allowed into the chamber anyway.
Bring something to occupy your time:
Typically, patients bring simple pieces of entertainment in including portable video games, books, magazines, or movies to pass the time. The item could be something that reduces your overall anxiety while being in the chamber. You are welcome to call the medical center ahead of time in order to approve an item for chamber use. If items aren't allowed in the chamber, they will be held until the end of your session.

Collaborate with other clinicians:
Depending on the condition, some patients may be seeing multiple disciplines including medical doctors and rehabilitation specialists. Coordinate with your other therapists (physical or occupational) on methods to increase your activity tolerance in order to endure future appointments as well as additional daily activities throughout the day of the session.
Read more: Rehabmart's Ultimate Guide to HBOT