Independence is a simple concept. The most basic meaning is to have full autonomy over your own life. A huge lesson we learn when we enter adulthood is HOW to be independent - and those who learn this are often more successful!
As we get older, we face more and more obstacles that prevent us from being independent. Most of us fight to keep our independence, especially when it's regarding a daily living task, like getting dressed and preparing meals. Another daily living task that everyone faces is the act of getting in and out of bed.
Getting out of bed is one of the first things you do each morning, and if you are having a difficult time doing so, it can set a bad tone for the rest of the day. A safety bed rail can help you remain safer and more independent in your own bed, and contribute to making aging in place a comfortable and safe option.
With so many options on the market, this article will help you choose the best one for your situation. This guide is packed full of everything you need to know about bed rails for homecare beds, and we recommend best-selling products along the way!
What is a bed assist rail?
A bed assist rail, also called an adult bed rail, safety rail, mobility bed rail, support rail, bed handle, or bed grab bar, goes along the side of the bed to prevent a person from rolling out of bed. It can also be used to help the person get repositioned in bed or provide stability when transferring in and out of bed. These rails are usually designed to fit on traditional home style beds. Since falls cause potentially major injuries that can involve extended hospital stays, minimizing the risk of a fall can have a direct impact on quality of life.
What are the types of bed rails?
There are a handful of different types of bed rails for seniors. Some rails mount to the bed with bolts, some mount by strap, and some are portable. This section covers all the different types of bed rails that fit homecare style beds. Read more to determine which type is best for you!
Traditional Bed Rails
When you think of a "traditional bed rail", this is it! If you are concerned about fall risk, this bed rail is your best choice. Multiple horizontal cross bars provide options for handholds, making this design versatile to assist with repositioning while in bed and transferring into and out of bed. They can also, when designed correctly, prevent entrapment for users who can't independently change positions. These rails typically attach directly to the bed with bolts. They can be half-length, full-length, single-sided, or double-sided.
Pros:
Available in choice of half or full-length
Can be single sided or double sided (dual)
Extra hand holds to use when rolling over
Rails of different heights make it easier to push up to a standing position
Prevent entrapment
Cons:
Take up more space than other models
Have an institutional look
Bed Assist Rail with Adjustable Feet
This type of bed rail is primarily designed to help users safely enter/exit their bed. It is often referred to as an assist rail. With its vertical legs, this bed rail transfers weight down to the floor when a user stands up and exerts pressure on the rail for stability. This device also comes with a board, rail, or strap that slips between the mattress and box spring, which helps stabilize the rail and keep it in place. The installation is usually simple, and it doesn't bolt to your bed frame. Because it sits on the floor, under-bed access can be impacted i.e., it will be an obstacle when you are vacuuming around the bed.
Pros:
Good for people who can walk
Provides extra help in getting up out of bed
Easy to install
Multiple stabilization points
Cons:
Not appropriate for wheelchair users
Creates an under-bed obstacle
Bed Assist Rail (without feet)
This is another bed rail that is commonly called an assist rail. The longer side of this L-shape design slips between the mattress and box spring, while the short side extends up to provide a handhold. This rail also includes a board, rail, or strap for stability. These rails are easy to install and when used with the right bed, provide good stability when bearing weight. Length and height adjustability are often available, and many models offer built-in storage. The types that are stabilized with a board under the bed are highly portable and are loved by users that travel.
Pros:
Easy to install and uninstall
Works with heavy queen or king-sized mattresses
Promotes stability when getting in and out of bed
Some models have adjustable height handle
Optional features include adjustability and additional storage
Some models are highly portable
Cons:
Less stable when used with lighter mattress
Can tilt forward when not used with heavier mattress
Bed Handle
With a lower profile and narrow design, these models take up very little space. They are usually mounted in place at a single fixed point on the bed. They are easy to install, and are best for people who need some leverage when getting in and out of bed, and not for those who need a high weight-bearing stability device.
Pros:
Not as conspicuous as other designs
Less of an institutional feel
Take up less space than larger models
Easy to install
Good for users who need minimal stability assistance
Cons:
Not designed for significant weight bearing
Handle may wiggle when being used for support
Bed Steps with Rails
If a stationary bed is too high, steps with rails can help a user safely transfer in and out of bed. They do not mount to the bed, but often come with straps to secure them in position. They are available in a range of step widths, heights, and weight capacities, to best fit the bed and the user.
Pros:
Reduce strain on hips and knees
Help maintain independence to be able to get in and out of bed unassisted
Adjustable for a perfect fit
Easily removed
Cons:
Not mounted directly to the bed
Can be a trip hazard in the dark
Bed Rails for Patient Conditions
Fall Risk Patients
People who have memory issues, trouble sleeping, incontinence, uncontrolled body movements are at a greater risk of a bed fall. The proper bed rail can lower the risk of a fall when relied on for stability. Full length, dual bed rails are recommended.
Patients with Pressure Ulcers
Pressure ulcers, also called bedsores, are caused by prolonged pressure on the skin. People who are bedridden and are unable to easily change positions are at a greater risk of these skin and underlying tissue injuries. A bed rail that helps a user change positions is a valuable tool to lower the risk of developing pressure wounds.
Caregiver Ergonomics
Fold down bed rails are best for patients who often require caregiver assistance. Also known as swing down bed rails, this style folds down for easy caregiver access to the bed. Since it swings out and down, the amount of available bedside clearance must be considered. Optional features include adjustable lengths and additional storage. This type of best rail also allows space for bedside tables to be rolled in.
Post Surgery
When recovering from an operation, bed rails could play a vital role in your recovery. Since you will probably be using this rail for short-term, consider a rail that meets your needs while remaining affordable. We suggest a bed rail that can pivot and swing away from your bed. When the rail is pivoted, it creates an unobstructed space for entry/exit. This space eliminates the need to scoot to the middle of your bed for entry/exit, which can be difficult if you are recovering from a leg injury.
Visiting Relatives
A removable bed rail is handy if you have older relatives visiting. Find one that attaches to your guest bed easily, and if you get one that has pockets for extra storage, so your guests can keep their important personal items close by.
Limited Patient Mobility
If it's difficult for a user to maneuver in bed to reach things like a phone, tv remote, book, or medicine, a bed rail with a convenient storage pouch will reduce the strain from leaning to try to retrieve personal items.
Sit to Stand Assistance
A floor-to-ceiling grab pole provides extra sturdy mobility assistance when transferring between sitting and standing. Although not technically a bed rail, it can be permanently installed at the bedside, or in any room of the house. With multiple grab positions, it provides stability and balance during every stage of the sit-to-stand-to-sit motion.
Features to Consider Before Purchasing
Weight Capacity
Because safety is the number one priority and reason for getting a bed safety rail, knowing it can provide adequate support and stability is the first consideration. Be sure the safety rail you buy can accommodate the weight of the user.
Type of Bed
Not every rail will work with every style of bed. Adjustable beds, even those for residential use, might not work with every bed safety rail. Some rails require a box spring, while others work best when used with larger sized mattresses to keep them secure. The type and size of the mattress will affect how the safety rails will fit. The height of the bed should be considered too, because if the bed is too low, it might not be able to accommodate a folding bedrail.
Adjustability
Some safety bed rails have a fixed height and others are height adjustable. To determine if a height adjustable model is the best choice, it's important to measure correctly. For maximum adjustability, some models are length-adjustable too.
Length
For someone who has a tendency to roll out of bed, a full-length bed rail will provide the most safety. A full length rail will also help a user sleeping on an alternating pressure air mattress to turn from side to side. For people with more mobility, a half-length rail allows someone who can move more independently to swing their legs over the edge of the bed and use the rail for stability while rising to a standing position.
Who Will be Operating the Bed Rails
Caregiver availability is a consideration, since some safety rails cannot be raised and lowered without another person's assistance. If a caregiver is not available, and the user is strong enough and has the coordination to operate them, some models can be operated without assistance.
FAQ
Q: How do you use a bed assist rail?
A: A bed assist bed rail provides safety from falling out of bed, can be grabbed onto for leverage to change positions in bed, and can be leaned on for stability when getting in and out of bed.
Q: Are bed rails safe for the elderly?
A: Yes, they are safe if they are installed and used correctly. Entrapment can be an issue, so the user's physical limitations need to be matched with the proper rail design. Also, padding is available to decrease the risk of entrapment if it is a concern.
Q: When should you use bed rails for adults?
A: If a user is unstable on their feet, needing assistance to avoid falls when getting in and out of bed, if there is a risk of falling out of bed, or if a user needs something to grab onto to help get repositioned in bed, a bed rail can be a great tool to help them retain independence.
Q: Can you put rails on a regular bed?
A: Although some safety bed rails are specifically made to fit hospital type beds, the bed rails in this article are all designed for use with traditional residential beds.
Q: What are the benefits of assist rails?
A: Bed assist rails can help users retain independence, using the rails to help them reposition themselves in bed and leaning on the rails for more stability when getting in and out of bed.
Q: How do I choose a bed rail?
A: Measure the bed so you choose one that best fits, choose one that can accommodate the weight of the user, and determine the amount of stability you need from the rail.
Q: How do you install a bed assist rail?
A: A bed assist rail is installed by inserting the base between the mattress and the box spring. Generally, a strap will be attached to ensure the rail stays secure when the user pulls on it for a positioning aid or leans on it for a stability aid.
Final Thoughts
Bed rails help create a supportive and assistive sleeping environment. Getting in and out of bed safely, resting with confidence that you won't fall out of bed, and being able to change positions when you want or need to are all good reasons to have a bed safety rail. These bedside devices can help users remain independent at home, without have to rely on the assistance of others when it's time to roll over or get out of bed. Falls can cause serious injury and require a level of care that can't be provided in a home environment. By decreasing the risk of bed falls, bed rails can be a valuable tool for anyone who is a fall risk.
Rehabmart carries a large inventory of Safety Bed Rails for Adults & Seniors to meet the needs of anyone seeking to age in place and retain as much independence at home as possible.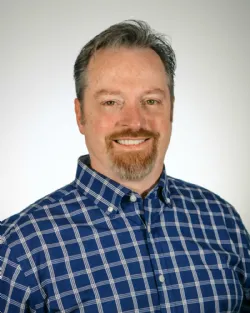 Author:
Co-Founder of Rehabmart and an Occupational Therapist since 1993. Mike has spent his professional career working in multiple areas of Occupational Therapy, including pediatrics, geriatrics, hand therapy, ergonomics and inpatient / outpatient rehabilitation. Mike enjoys writing articles that help people solve complex therapeutic problems and make better product choices.