Power bath lifts, or lift chairs, are supplemental medical devices used by individuals and caretakers to assist a person with limited mobility in the process of bathing.
Bath lifts provide an extremely safe way to take a bath in an existing tub, and eliminate the necessity to completely redo one's bathroom. Bath lifts are also an intuitive, affordable way to ensure a risk-free bathing experience, and allow loved ones to experience comfort rather than physical strain.
Features to look for/consider when purchasing a bath lift
Reclining seat back
The ability to lean back versus the option to remain upright during bathing is both a preference and a medical need. If you or your loved one requires the space to stretch out or doesn't have the ability to maintain a seated position for the entirety of the act, consider a bath lift that reclines.
Weight capacity
While varying in weight capacity, all bath lifts come equipped with a battery function that prevents them from lowering unless they are also able to lift. Most bath lifts have an average weight capability of around 300 pounds, with some capping at 260 and others going all the way up to 360.
When in doubt, product descriptions list equipment specifications, making it simple for you to know if you are purchasing a product that best meets you or your loved one's physical requirements.
Tub restrictions (bathroom finishing, tub size)
Most bath lifts are compatible with any standard tub, but a select few operate with less integrity on certain types of bathroom finishing such as tile or re-enameling. Check your bathroom as well as the dimensions of the bath lift you are considering before making your purchase – due to hygienic concerns, bath lifts cannot be returned.
Portability/product weight
While most bath lifts remain in the tub or bathroom unit while not in use, some users prefer to remove or store their bath lift between uses. In this situation, product weight can be an influencing factor in the decision to purchase one model over another.
Standout brands of bath lifts
The RehabMart bath lift catalog contains several options when shopping for a power bath lift. Aqua Soft, Lumex UltraLight, BellaVita, and AKKULIFT Auto Bath Lifter are a few popular models, similar in purpose and varying due to features and consumer style preference. Our article The 5 Best Power Bath Lifts examines each model more closely.
Here are a few of our top rated bath lists, and what sets them apart:
Mangar Archimedes Bath Lift - This intuitive, easy-to-use bath lift is designed with dual foldable wings situated on either side of the bath seat. Thanks to this feature, users can safely maneuver into the chair and back out with limited risk of falling.
BellaVita Automatic Bath Lifter - One of the industry's lightest bath lifts, the BellaVita is built for quick disassembly and portability. The hand control floats if dropped, preventing users from dropping it mid-bath, and installation is tool-free.
What else do I need to know about power bath lifts?
Power bath lifts were created to assist individuals in the process of entering and exiting the tub, as well as provide stability while in the bathing unit.
Taking a bath or shower is a daily routine for many adults and children, but the ability to successfully navigate the operation becomes complicated when factors such as physical injury or disability are present. Because the process of bathing is uncomplicated and normative for many, the act can be easy to take for granted or overlook while we are proactively safe-guarding our homes against physical dangers for those we love.
Straightforward and user-friendly, bath lifts operate at the touch of a button. The user needs only to sit on the lift, engage the hand-held remote device, and lower themselves into the tub. When bathing is completed, the user presses the button once more, and raises themselves out.
In addition to being a cost-effective asset, power bath lifts on the market today boast an impressive weight capacity, making them a viable option for people of every age and body type. Lightweight product models can lift and lower 240 pounds, while certain others can safely support up to 360 pounds.
Their sturdy design and durability do not require knowledge of equipment assembly; set-up seldom requires use of tools, and can be done in a fraction of the time a more permanent renovation would require.
Thanks to streamlined design and straight-forward set-up, bath lifts are easy to clean, and can be wiped down with standard household cleaner after each use.
Who uses power bath lifts?
Power bath lifts are widely used by a variety of individuals of all ages, and are flexibly designed to accommodate persons of every height and weight.
For those living with arthritis and painful or swollen joints, assistance getting in and out of the tub can mean the difference between further physical stress and fluid motion. Persons living with a more prohibitive ailment, such as muscular dystrophy, cerebral palsy, bone damage, or paralysis will find a greater amenity in the peace and substantial aid a bath lift can provide.
How would a power bath lift benefit me/my loved one?
A power bath lift would assist a person in maintaining their physical independence while protecting them from risk of injury – specifically, falling.
One out of every four men and women age 65+ suffer from falling every year, with the bathroom being one of the highest-risk locations for loss of balance. By providing safe entrance and exit from the tub, along with a seated option while bathing, the likelihood of sustaining an injury while using a bath lift is slim to none.
But lifts aren't only helpful for the elderly - children with limited mobility benefit from additional support, and caregivers are able to lend a helping hand without entering the tub. Lift users also express that using a bath lift gave them and their family greater peace of mind, knowing that the user wouldn't be doing a "balancing act" while in the shower area.
Whether inviting assistive equipment into your home is a preventative measure or as a result of a pre-existing medical condition, the knowledge that your loved one will never again undergo physical strain with bathing will relieve the mental burden of wondering about their well-being.
Does Medicare cover the cost of power bath lifts?
Medicare Part B does cover a variety of medical equipment (provided it is prescribed by a licensed physician and falls under the category of "durable medical equipment"). As long as you, your prescribing doctor, and the DME supplier are all enrolled, bath lifts are covered by Medicare.
If one of the three parties are not successfully enrolled, any DME claim submitted by your prescribing physician may be denied.
Does private insurance cover the cost of power bath lifts?
The short answer is, every policy is different. All insurance policies have statements written into their policies about whether they will or won't cover durable medical equipment (DME). Because no two policies are the same, it is important to get a copy of your specific policy and understand exactly what is said about your coverage for bathroom assistive equipment.
Because purchasing a bath lift is your first step toward a safer, more comfortable bathing experience, RehabMart is committed to making your journey as stress-free and informative as possible.
In addition to the catalog mentioned in the article above, you can dive into our list of The 5 Best Power Bath Lifts for an in-depth look at top products and how they stack up against one another.
Want to learn even more? Find dozens of videos featuring products and caregiver tips like these at Rehabmart's YouTube channel!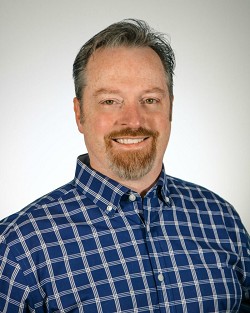 Author:
Co-Founder of Rehabmart and an Occupational Therapist since 1993. Mike has spent his professional career working in multiple areas of Occupational Therapy, including pediatrics, geriatrics, hand therapy, ergonomics and inpatient / outpatient rehabilitation. Mike enjoys writing articles that help people solve complex therapeutic problems and make better product choices.