Regardless of physical ability, everyone can enjoy the benefits from physical activity. As an exercise, cycling contributes to improved cardiovascular health, increased muscle mass, improved coordination, and weight loss. For an adult with strength, balance, or mobility challenges, the stability and comfort of an adult trike provides the opportunity to reap the benefits of cycling, without much of the tip-risk associated with a conventional two-wheeled bike.
What is an adult tricycle?
Adult tricycles, also called adult trikes, three-wheeled bikes, and adaptive tricycles, are three-wheeled self-propelled cycles that are a great option for people who have balance or coordination issues, but maintain the ability to perform the pedaling and braking required for a trike. They generally have an upright sitting position and three large wheels, one in front and two in back.
Why do adults ride tricycles?
For adults with impaired balance, the stability and balance provided by the three-wheeled trike make it easy to stay upright. Even when at a standstill, the bike does not need to be balanced by the rider. Adult tricycles are also beneficial for those with a limited range of motion, as they are lower to the ground and their dropdown frames make getting on and off easy. Hills are easier to climb on a trike because the rider isn't required to maintain the same forward motion to stay upright as is necessary on a two-wheeled bike. Another difference between a tricycle and a bicycle is that trike seats are designed to distribute the rider's weight to reduce pressure, making them more comfortable for aging riders than traditional bike seats.
What are the types of tricycles for adults?
There are three types of tricycles: upright, semi-recumbent, and recumbent. Below we give you the scoop about each type, along with our top-rated products.
Upright Tricycle
With the exception of the extra rear wheel, upright adult tricycles are similar to standard bikes. They look like the trikes most people think of for children, only bigger. A rider mounts and dismounts easily with the step-through frame, and is seated in an upright position while riding. These adult tricycles often come with baskets for carrying things, so they're great for running around town, but they're not designed for cycling as a sport.
Pros
Easy to mount and dismount
Seated in an upright comfortable position
Storage for carrying extra items
Super stable and tip-resistant
Cons
More for getting around than for exercise or sport
Not as easy to pedal as other designs
Semi-Recumbent Tricycle
A semi-recumbent bike is perfect for taller people or anyone who finds it difficult to pedal a standard adult trike but needs to not be as low to the ground as a fully recumbent trike. This design offers the stability of an upright tricycle with easier pedaling and steering since the seat is located farther back. Most riders will find this design comfortable and user-friendly, and these adult trikes are less likely to cause back pain than upright models and can accommodate higher weight limits.
Pros
Seat location makes pedaling and steering easier than an upright trike
Stable and tip-resistant
Less back strain than upright models
Combines features of upright and recumbent models
Good choice for bigger or taller riders
Cons
Not the best choice for sport cycling
Not the best choice for shorter riders
Recumbent Tricycle
On a recumbent trike, the rider sits low to the ground in a reclining position, with the rider's body weight evenly distributed over a larger area. This weight distribution and support of the spine in a neutral reclined position makes this style a great choice for people who suffer from back pain. There are many handlebar styles available, but instead of front-mounted handlebars, most recumbent trikes have levers on either side of the seat for steering. These trikes are low to the ground and perfect for sport biking.
Pros
Best for sport cycling
Supports spine in neutral position to decrease back pain
Stable anti-tip design
Easiest design to steer and pedad
Cons
Not a good choice for errands or just running around
Least budget friendly design
Tricycles for Specific Conditions
Some tricycles are crafted to accommodate specific health conditions. Below, we list some interesting tricycles that were designed with the rider in mind!
Trunk Support
Adjustable lateral supports and straps can provide the trunk support riders might need to keep them safely positioned on their trike. Trunk supports can help keep the rider from sliding forward or off the tricycle. Trunk supports are best for riders with poor balance.
Limited Range of Motion in Arms
If dexterity and strength limitations make handlebars difficult to manage, a loop handlebar provides hand grip options that are more comfortable than traditional handlebars. A loop handlebar allows the rider many gripping points.
Decreased Leg Strength
To better accommodate needs and limitations, there are options for pedaling that include hand and foot pedals, which can be operated individually or together. Whenever the rider tires out of foot pedaling, they can switch to hand pedals. This type of tricycle provides an upper body and lower body exercise.
Transportation
Better suited for transportation than for exercise, electric adult tricycles run on batteries to augment or replace pedal power. Trikes that can switch from manual to electric are perfect for giving you a break when you have tired out. They are great for long rides and/or riders with short-lived stamina.
Double Riders for Any Disability
Designed for two riders, this type of trike is appropriate for two users to power it together. This design is for someone to accompany a user who is not able to ride alone.
Hauler
A hauler trike isn't built for sport or fun, but it is designed to transport goods and people. Hauler trikes have a cargo area in the rear and have a higher weight capacity. Some trikes offer a big storage box as an optional upgrade.
Body Steering
Using the body to steer, the rider can count on quite a leg workout with this type of adult tricycle. Since the steering shifters are located under the seat, the rider doesn't put any stress on their arms. This design is ideal for users who have difficulties holding up their arms.
Features to Consider Before Purchasing
Here are some important topics you need to consider before purchasing an adult tricycle.
Terrain
All adult trikes are great on smooth paved surfaces. Because upright models are top-heavy, they don't do well on hard corners, while recumbent models have a lower center of gravity and can take turns better. For going off-pavement, there are specific "all terrain" models in every style with heavy duty frames and bigger tires.
Assembly
Some adult tricycles come fully assembled, some come unassembled, and some come needing some assembly that may or may not require tools.
Wheel Size
The wheel size generally determines the size of an adult trike. Wheel diameters range from 16 inches in smaller foldable models to 20, 24, and 26 inches in standard and bariatric models. Tricycles with 24-inch wheels are best for riders between 4 feet 8 inches and 5 feet 5 inches tall, while those with 26-inch wheels are best for riders between 5 feet 4 inch and 6 feet 2 inches tall. Larger wheels roll over uneven surfaces easier than smaller wheels, and larger wheels also provide a more cushioned ride than smaller wheels.
Seat
A trike frame is wider than a traditional bike and can accommodate a wider seat. The seats of adult trikes are built for rider comfort, so they are usually well-padded. Design options for upright bikes include wider and more comfortable versions of the saddle seats typically found on a standard bike. Semi-recumbent bikes often have tractor seats that feel more like cushioned chairs than traditional bike seats. Recumbent bikes usually have bucket seats that cradle the rider and keep the spine in a neutral posture.
Back Support
Lower back pain is a leading cause of disability, and seats with back support can make cycling easier and healthier for trike riders. Saddle seats can come with backrests or have them installed as accessories. Higher backed seats on semi-recumbent bikes and up to full-height seats on recumbent bikes make trike riding easier on users and reduce the risk of back pain while riding.
Step-Through Design
The step through frame of adult trikes mean you don't have to lift your leg high over a bar or seat to get on the bike. You can "step through" the frame and have a foot on the ground on either side of the trike without any effort.
Handlebars
Traditional curved handlebars, which are best for riders with normal range of motion and good upper body strength, are available on most upright trikes. Loop handlebars provide more grip options, as a rider can steer using any part of the rectangle-shaped loop. They are best for users who have unsteady arms or hands that are weak, and are found on all trike styles. Chopper handlebars are similar to traditional handlebars, requiring upper body strength and good command of shoulders, arms, and hands. They can be found on upright or recumbent models. Some recumbent trikes have handlebars located close to the seat, and some trikes have hand pedals instead of handlebars.
Storage Basket
Some adult trikes have baskets in the front, some are located in the rear, and some models have them in the front and back. Hauling trikes can carry heavy loads in their baskets, or tow a utility wagon.
Accessories
Customizing your adult tricycle is easy with options including extra storage bags or baskets, canopies, safety flags, horns, cell phone holders, rear view mirrors, trike covers, and lights for the wheels.
Frequently Asked Questions
Q: What is a tricycle for adults called?
A: Adult tricycle, adult trike, three-wheeled bike, adaptive tricycle
Q: Will Medicare pay for a tricycle?
A: An adaptive tricycle meets the definition of Durable Medical Equipment if it is prescribed by your doctor as medically justified and goes through the prior approval process for Medicare coverage.
Q: What are the benefits of riding a tricycle?
A: Adult trikes allow individuals with strength, balance, and mobility issues to enjoy the same physical benefits as other trikers and cyclists. Adult tricycles deliver low-impact workouts that are easier on the bones and joints, so riders can get the benefits of cardio workouts without the fall risk or bone and joint strain. Adult trikes provide the opportunity for improving strength, flexibility, mobility, posture, and coordination.
Q: Why pick an adult trike over a regular bike?
A: The balance provided by an adult trike's three wheels greatly reduces the risk of tipping and falling that is present when riding a regular two-wheeled bike. The seating options are much more comfortable, and trikes can relieve, rather than exacerbate, lower back pain that often accompanies bike riding.
Q: How to size a tricycle?
A: Trikes are sized according to their wheels. Small wheels could help the rider get on or off, depending on rider height. Larger wheel sizes generally aid in riding longer distances and carrying heavier loads. The seat height and handlebar adjustment will have the most impact on sizing for a rider. Questions to ask when sizing your adult trike are how easy it will be for you to get on and off, how low or high the seat goes, how adjustable are the handlebars, and how are your legs positioned while pedaling.
Q: Are tricycles good for seniors?
A: Adult trikes are great for seniors, as they are extremely stable and don't require the same balance, strength, or coordination as two-wheeled bikes.
Q: Is a tricycle good exercise?
A: Yes! Adult trikes provide the opportunity for a great cardio workout along with improving strength, flexibility, mobility, posture, and coordination.
Final Thoughts
Since physical activity is so important to overall health and wellbeing, it makes sense to try to find ways to stay active throughout adulthood, not just for your body, but for your brain. As people get older, and their physical abilities change, riding a three-wheeled adult tricycle accommodates range of motion, strength, and balance challenges. Even if riding a bicycle isn't safe or comfortable, a rider can safely work hands, legs, muscles, heart, and brain on an adult trike. Higher activity levels lead to better mobility, and trike riding is a great activity to help maintain good health and mobility.
These adult trikes, whether upright with a wide comfy seat, semi-recumbent with easier pedaling and steering, or recumbent with a posture aligning seat, provide adults with the opportunity to enjoy cycling with the added stability of a third wheel that keeps the trike from tipping over.
The focus on rider comfort, ease of mounting and dismounting, and the balance provided by two back wheels make adult trikes a fantastic option for outdoor exercise that will help you improve and maintain your physical and mental health.
For more information on choosing the right adult trike for you, visit Caregiver University, and read our review of the Top 5 Adult Tricycles.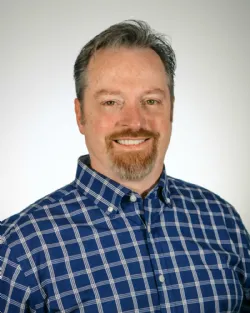 Author:
Co-Founder of Rehabmart and an Occupational Therapist since 1993. Mike has spent his professional career working in multiple areas of Occupational Therapy, including pediatrics, geriatrics, hand therapy, ergonomics and inpatient / outpatient rehabilitation. Mike enjoys writing articles that help people solve complex therapeutic problems and make better product choices.