People who spend a lot of time in bed and can't easily and frequently change positions are at risk for pressure sores, which are caused by constant pressure that decreases blood flow to tissues and can lead to skin breakdown.
There are several different styles to choose from, each with its own benefits. In this guide, we uncover all the types of pressure relief mattresses, explain their pros and cons, and give you our best product recommendations.
What is a Pressure Relief Mattress?
A pressure relief mattress is designed to protect against pressure ulcers, also known as bedsores. It provides support for the head and body, and it redistributes a person's weight, which reduces the amount of pressure applied to any single area of the body.
What is a Pressure Relief Mattress Used For?
Relieving and redistributing pressure reduces friction and shearing, which can lead to the development of bedsores. Since constant pressure can lead to skin injury, pressure relief mattresses that decrease and redistribute that pressure are especially beneficial for people who spend a significant amount of time in bed, who can't independently reposition themselves in bed, or who have developed pressure ulcers.
What Are The Types of Pressure Relief Mattresses?
Pressure-relieving mattresses either distribute weight over a larger contact area in reactive therapy, or mechanically distribute a patient's weight over a large contact area in active therapy, varying the pressure beneath the patient to reduce the intensity and the duration of pressure. Air, foam, and gel are low-tech mattresses, which do not provide adjustable pressure. Pressure-adjustable hi-tech mattresses can be inflated or deflated to adjust the pressure. These options all work in different ways and meet specific patient needs. Below, we give you the details of each type of mattress!
Gel
Gel mattresses are non-powered and conform to the user's body, providing the sensation of sinking deeply into a mattress. Gel mattresses also retain less body heat, which creates a cooler sleeping surface than other materials. On their own, gel mattresses have a more responsive feel and users generally report a comfortable sleep experience. They are best for patients who are at lower levels of risk for developing pressure ulcers, or those who have only superficial bedsores.
Pro
Comfortable feeling of sinking into contoured sleep space
Cool sleeping surface
Reduces pressure with weight redistribution
Con
Does not actively relieve pressure
Not suitable for patients at high risk for developing bedsores or for patients who have existing deeper than superficial pressure ulcers
Foam
Foam mattresses are low-tech static mattresses that can be cross-cut, which allows the cells of the mattress to shift along with the patient's body, offering partial immersion and envelopment. This decreases the chances of the outer layer of skin tearing when the patient moves. This mattress type provides reactive therapy, applying constant lower pressure to skin and tissues until the patient is repositioned. Foam mattresses are best for patients who have a low level risk of developing a pressure sore, or who have only superficial pressure ulcers.
Pro
Contours to the patient's body
Reduces risk of shearing with movement
Relieves pressure over time by evenly distributing weight over a large surface
Air pockets within foam layers and from cross-cutting add to pressure reduction
Con
Does not treat pressure ulcers, only aids in prevention
Tends to hold body heat and create a hotter sleep surface
Hybrid Gel/Foam
Hybrid mattresses are made with foam and air, and can be powered or non-powered. Non-powered hybrid models provide reactive therapy similar to what is provided by a foam mattress. Powered hybrid pressure relieving mattresses deliver some active therapy, although they don't offer the same level of pressure relief as alternating pressure air mattresses. Design options for a hybrid pressure relieving mattress include the foam being encased within the separate air cells or the foam in a later above the air cells. A hybrid mattress is suitable for patients who are at a high risk of developing pressure sores, or those with existing bedsores.
Pro
More bounce than foam mattresses, but with the comfort of body-contouring foam
Breathable for comfort
More options create a versatile, more customizable user experience
Reduced motion transfer
Con
Not the least expensive kind of pressure relieving mattress
Can be heavy to move
Low Air Loss
Sometimes referred to LAL mattresses, this kind of powered mattress is designed for patients who are already suffering from skin breakdown. It helps heal pressure sores that have already developed. This style delivers active therapy and has a pump or compressor running at all times to push air through tiny laser-drilled holes in the top of the mattress, helping to keep the patient cool and comfortable.
Pro
Suitable for treatment of stage 1 through 4 pressure ulcers
Cooler sleep surface for comfort
Automatically adjusts pressure without having to reposition patient (for example, while sleeping)
Keeps skin drier, which is key to preventing skin breakdown
Con
Needs to always be connected to a power supply
Makes noise, can inhibit sleeping
Alternating Pressure
Alternating pressure mattresses are powered mattresses with air bladders. A bladder slowly deflates and inflates, followed by an adjacent bladder deflating and re-inflating. that alternately slowly inflate and deflate. They run in cycles, usually taking about 10 minutes to go through all the bladders from one end of the bed to the other. This active therapy mattress is most effective for preventing skin breakdown.
Pro
Programmable for patient comfort
Soothes muscle aches and pains
Prevents skin breakdown that can lead to bedsores
Easy to use and clean
Con
Higher horsepower pumps mean higher cost
Make noise, can inhibit sleep
Low Air Loss with Alternating Pressure
Powered low air loss with alternating pressure mattresses prevent and treat skin pressure injuries through two therapy modes. One is alternating the deflation of every third cell during the the programmable cycle time. The other therapy is static low air loss, which keeps skin dry and cool by managing the bed's microclimate and moisture.
Pro
Two therapies in one mattress
Unmatched pressure redistribution surface
Static mode allows for bedside treatment without interruption of pressure relief therapy
Con
For hospital beds only, will not fit a standard bed
Must be plugged into an electrical source at all times
Pressure Relief Mattresses for Specific Conditions
Bed Sore Prevention
Pressure sores are areas of damaged skin caused by staying in one position for too long.They commonly form in boney areas like ankles, back, elbows, heels, and hips. Prevention consists of keeping skin clean and dry, changing positions to relieve pressures, and using products that specifically relieve pressure (like pressure relieving mattresses). Advanced sores can be slow to heal, so prevention is key. If bedsores do develop, relieving the pressure on the affected area helps create an optimal healing environment.
Bedridden Patient
People who are bedridden, unable to change positions, or are unconscious or otherwise unable to sense pain are at risk of pressure sores, which can cause serious and maybe even life-threatening infections. Pressure relief mattresses change the areas that are under constant pressure from being immobile or bedridden.
Heel Ulcer Prevention
Since the heel is a common place for a pressure ulcer to develop, pressure relief mattresses with a heel slope lower the heel slightly, allowing the mattress to fill in the space behind the Achilles tendon. This distributes the pressure over the surface of the entire lower leg, reducing the contact to the heel.
Twin Size Bed
There are some pressure relief mattresses that come in twin, full or queen sizes, but this is a very small category. Most fit twin-size hospital beds designed to accommodate one person. Bariatric versions are available to serve patients who can't fit comfortably or turn independently in a standard sized hospital bed.
Features to Consider Before Purchasing
Mobility of Patient
If a patient is completely immobile and can't move independently, a high-tech, adjustable mattress that provides periodic repositioning will help prevent pressure ulcers. Inflated and deflated at set times according to the positioning and comfort needs of the patient, they don't require the patient to be mobile at all.
Powered (hi-tech) vs Non-Powered (low-tech)
Powered pressure relief mattresses provide the highest level of pressure redistribution, and they are adjustable to fit the comfort and treatment needs of the patient. They need to be positioned close to an electrical outlet. Additionally, they need backup battery power if they are to function in the event of a power outage. They also have motors, pumps, and/or compressors that constantly make noise.
Non-powered versions don't have motors that make noise, and are a more passive form of treatment and therapy. They spread out the weight distribution and surface contact area, but do not reposition the patient on the mattress. Patients need to be manually repositioned every two hours.
Patient's Weight
Bariatric patients might have trouble repositioning themselves in bed, either because the bed is not sized appropriately or they are not physically mobile enough to do so. A high-tech electric pressure relief mattress that automatically repositions a patient takes the physical strain of changing positions off the patient and caregiver.
Help from Caregiver
Changing a patient's position in bed every 2 hours helps keep blood flowing, promoting skin health and warding off bedsores. If a patient has the ability to change positions independently or with minor assistance from a caregiver, risk of pressure ulcers is lower and a low-tech pressure relief mattress is appropriate. If more help is needed for repositioning or the patient is too heavy for the caregiver to complete a bed turn, an automatic hi-tech pressure relieving mattress can take that burden off the caregiver.
Level of Pressure Ulcer Risk
For patients who are at low risk for developing pressure ulcers or who have early stage or superficial skin breakdown, reactive therapeutic mattresses that distribute weight over a large contact area can help prevent bedsores from developing or worsening. For patients who are at a higher risk of developing pressure ulcers, or who have deeper staged wounds already, active therapy to vary the pressure beneath the patient and mechanically distribute the patient's weight over a larger contact area provided by high-tech adjustable mattresses are the better choice to help pressure sores heal.
Easy to Clean
Pressure relief mattresses are for people who spend a lot of time in bed. Constant contact with skin can create a moist environment that acts as a breeding ground for microbes. Keeping the mattress clean is necessary in order to create a healthy environment for the patient, so a mattress that is easy to clean is a necessity.
Age/Health of the Patient
Mobility is often impacted by age and medical conditions. A patient who spends a lot of time in bed but who is still young enough and healthy enough to change positions is not at high risk for pressure ulcers and doesn't necessarily need a powered pressure relief mattress. For patients whose age or health issues prevent them from being able to independently reposition themselves, an adjustable powered mattress will provide the repositioning.
Amount of Time Spent in Bed
Since a bedsore can develop when blood supply to the skin is cut off for more than 2 to 3 hours, anyone who spends a majority of the day in bed - especially if that person isn't very mobile - is at risk for developing a pressure ulcer. The more time someone spends immobilized in bed, the more risk there is that skin issues will develop.
Residential vs Clinical
Pressure relief mattresses are generally designed to fit standard or bariatric home hospital beds or clinical setting hospital beds. They are not generally sized for standard home beds.
Mattress Covers
There are a couple of considerations when deciding on a mattress cover. It should be breathable, tear resistant, moisture resistant, fire resistant, washable, and it should hinder the growth of bacteria. It should also add to the patient's comfort, and not detract from it. It should make the bed surface more comfortable and not trap heat.
Mattress or Overlay
Since most overlays measure only 3 inches thick, they will not prevent a patient from bottoming out, with the body's pressure points resting on the surface underneath. And with overlays usually constructed of non-breathable vinyl, it can lead to overheating, sweating, and excess moisture on the skin, which creates an opportunity for skin breakdown. For comfort and microclimate management, a mattress rather than an overlay is usually preferable.
Frequently Asked Questions
Q: What is a pressure relief mattress?
A: A special mattress provides support for the head and body, and redistributes a person's weight, which reduces the amount of pressure applied to any single area of the body and cuts down on the risk of skin breakdown leading to pressure ulcers.
Q: What is the best mattress for pressure relief?
A: The Low Air Loss Mattress Alternative by United Mattress doesn't require a pump and heals stage 1 to 4 pressure wounds.
Q: Are memory foam mattresses good for pressure sores?
A: Although not the best choice for deep pressure wounds, memory foam is comfortable, breathable, hypoallergenic, and reduces pressure points to reduce the risk of developing bedsores.
Q: When should you use a pressure relieving mattress?
A: When the amount of time spent in bed puts you at risk for developing pressure sores from not naturally and independently changing positions often enough.
Q: Who are pressure relief mattresses for?
A: Anyone at risk of developing pressure ulcers or who seeks joint and structural pain relief from pressure point stress while in bed.
Q: What's the difference between pressure relief and redistribution?
A: Pressure redistribution is static and therefore will have a constant pressure measurement. Pressure relief surfaces will have a changing measurement of the amount of pressure on an area of the body.
Q: Can a pressure relief mattress prevent bed sores?
A: Yes, alternating pressure mattresses can help prevent pressure ulcers, with several chambers that are automatically filled with different amounts of air. If pressure ulcers haven't developed, and a patient is not at high risk of pressure wounds, the weight redistribution of a low-tech static mattress can be enough to keep them from developing.
Q: What is a roho mattress?
A: A roho mattress is an air mattress that conforms and adapts to the patient's body shape, mimicking the pressure redistribution properties of water. This reduces friction and shear, which are the primary factors in the development of pressure ulcers.
Q: Do pressure relief mattresses help other conditions?
A: Yes. Too much pressure on pressure points like hips and shoulders can lead to improper spinal support and alignment, which can cause pain. Pressure relief mattresses that help distribute weight so pressure points don't have to support an excess amount of body weight help alleviate that pain.
Final Thoughts
Pressure relieving mattresses are an essential tool for the management of pressure ulcers. With high levels of support for the head and body relieving stress on pressure points, they also increase patient comfort for anyone suffering from pressure ulcers. They do not replace the need for vigilance and regular repositioning to protect a patient from developing bedsores, but they are a valuable tool in preventing and helping to heal them.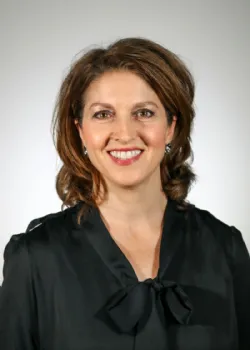 Author:
Megan has been a part of Rehabmart since its inception nearly 20 years ago. For the past several years she has been enjoying her role as HR Director while maintaining her Physical Therapy license. When she isn't working on her next in-service or working to find a new team member, she enjoys her five children, helping those who have PT type ailments, baking, practicing yoga, and working out.