FDA-Approved Hyperbaric Chambers
Pocomoke City, Maryland
Locally created and nationally distributed, NewTowne's economical, affordable, and family-crafted hyperbaric chambers offer customers an exceptional hyperbaric experience at a fraction of industry price. With over 16 years of experience and using only the highest integrity medical-grade materials, NewTowne is the answer to any individual looking to safely and successfully maneuver a chamber experience solo.
Note: NewTowne products for sale in Rehabmart's Hyperbaric Chamber Category
Richardson, Texas
A worldwide provider of hyperbaric chambers, Pan-America manufactures both monoplace and multi-place chambers. In addition to providing detailed product specifications on a user-friendly site, they ensure their customers are equipped with resources and guidance to best inform their individual treatment plans.
Riviera Beach, Florida
The Perry Baromedical roots go back as far as 1956, and have forged a path amongst hyperbaric competitors with their vivacious inventions throughout the decades. Responsible for designing everything from personal submarines to the Lotus underwater car used in the Bond film 'The Spy Who Loved Me', PBC is comprised of engineers who enjoy pushing the envelope. This pioneering quality shines best in their catalog of hyperbaric chambers, which range from monoplace to multi-place.
Lorton, Virginia
With over 30 years experience and an in-depth approach to the engineering behind a cutting-edge hyperbaric chamber, Reimers Systems manufactures a wide variety of medical-grade hyperbaric chambers while thoroughly educating the buyer on system design.
San Diego, California
Robert Lyne Sands, the mind behind Premier Hyperbarics, spent much of his life as a student of hyperbarics and the use of oxygen as treatment for a wide range of medical conditions. In 1998, the FDA approved his Sands Series III, a hard-side monoplace chamber that is now available for individual purchase.
Minnesota, USA
Based in Minnesota, Summit to Sea was founded on the principles that great medical equipment should come at an affordable price. The founders are a married couple who, following a brush with cancer, galvanized their lifestyles to better reflect holistic health and the use of food as medicine. On the road to pursuing alternative methods of inner healing, they came across hyperbaric therapy, and have since created a brand that reflects the desire to put great equipment into the hands of people who may not otherwise be able to afford it.
Note: Summit to Sea products for sale in Rehabmart's Hyperbaric Chamber Category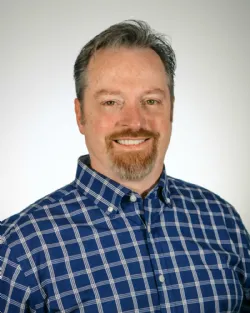 Author:
Co-Founder of Rehabmart and an Occupational Therapist since 1993. Mike has spent his professional career working in multiple areas of Occupational Therapy, including pediatrics, geriatrics, hand therapy, ergonomics and inpatient / outpatient rehabilitation. Mike enjoys writing articles that help people solve complex therapeutic problems and make better product choices.