Looking for a better solution for protecting your child from head trauma? Whether you need a helmet for sports or special needs, soft-shell protective headgear has come a long way in protection, comfort, and style.
Protective headgear is essential in reducing the risk of head injury for those living with a variety of developmental disabilities, seizure disorders, poor sense of balance, and those who may harm themselves through behaviors like head banging.
Soft shell helmets are different from standard hard helmets in that they are often more comfortable and more protective. The innovations in impact protection technology that have been made by companies like GameBreaker, Ribcap, and 2ndSkull, mean that soft shell helmets are the way of the future, offering better protection with better comfort! And these benefits are equally exceptional whether you're using your helmet on the field or at home.
What are the benefits of using protective headgear?
Athletes of every age have an increased chance of getting CTE (Chronic Traumatic Encephalopathy), which can result in many negative side effects such as amnesia, depression, and early onset dementia. Likewise, people living with special needs that make them more likely to endure head trauma are at an increased risk of brain injury and CTE.
Soft shell helmets feature unique technology that is specifically designed to absorb shock and redistribute the impact on contact, consequently reducing the chances of the brain being injured when the head is struck. This material hardens when struck, and then softens again once the impact is dissipated, making it soft and comfortable to wear, yet exceptionally protective and durable.
Often, these helmets are also able to be washed, making them more hygienic and great for those who must wear helmets frequently or all the time by helping to reduce odor and improve feelings of comfort and cleanliness.
In addition to all these other great features, the soft shell construction gives these helmets a bit of stretch which helps them fit better to a variety of head shapes and sizes.
How to choose the right protective headgear
Protective headgear comes in all shapes and sizes with a variety of features and different levels of impact protection. Because of this, it's important to consider all the various factors that may affect which helmet is best.
Size
The size of a helmet is arguably the most important part. When it comes to protecting the head from injury, one size fits all is definitely not the best choice. Finding the perfect fit is crucial to keeping the head as safe as possible.
The size of your helmet determines not only how it will fit the user's head, but also how it will stay in place during use. Therefore, you should make sure to check into every sizing option and measurement of the helmet before purchase.
Most options available are small, medium, large, and extra large, with some helmets made specifically for children, and others specifically for adults. To find the circumference of the potential user's head, it should be measured in three places: at eyebrow level, from eyebrow level to the back of the head, and from the top of one ear to the top of the other ear.
Coverage
Every person is unique, and comes with their own individual set of needs. Certain behaviors and activities may mean that different types of helmets are preferred. Coverage is an area in which this is definitely the case.
There are two main types of coverage: full coverage and partial coverage. Full coverage helmets are ideal for those who are prone to self-injurious behaviors, such as head banging or thrashing, or those who have sudden and unpredictable movements. To best protect the head from these actions, full coverage helmets start from the crown of the neck and extends to cover the ears, forehead, jawline, and in most cases, the nape of the neck.
Partial coverage helmets are best suited for those who are less aggressive, and need the helmet as more of a form of added protection rather than as their main defense. These cover about as much as the average cycling helmet, and focus on protecting the forehead and the top of the head.
Appearance
Helmets are an important safety device, but a lot of users who need to wear helmets all the time have problems with wearing them in public due to feelings of embarrassment or anxiety. Generally, this is because a traditional helmet can draw attention to their being different, which can put the spotlight on them and make them feel uncomfortable.
A good way to improve compliance is with helmets that are more subtle. Ribcap has championed this cause by making a diverse line of soft shell helmets that look just like regular hats! These helmets are perfect for children and adults alike who need head protection, but still want to look cool and stylish. They come in a range of colors, sizes, and styles so that users can feel more comfortable and still stay safe.

Best Protective Headgear
The 2nd Skull Skullcap Head Liner is a unique skullcap that combines impact protection with attractive design to bring not only protection, but style as well. The cap is designed primarily to be worn under a helmet for added protection, but can also be worn alone for less intense situations. This headgear is lightweight and breathable, so it isn't uncomfortable for the user, and is moisture-wicking to defend against sweat, odor, and stains, plus keep the user cool and dry.
The Pro Soft Shell Sports Helmet has revolutionary shock absorption technology to help combat force from impact, and features an adjustable back panel to increase comfort and safety. The product is breathable, and has an adjustable chin strap to keep the helmet in place, and is also washable for convenience.
The Iggy Protective Hat from Ribcap is designed to look like a comfortable and stylish beanie hat, while also doubling as effective head protection. This hat includes breathable wool and a layer of Coolmax inside to promote airflow and moisture wicking control, helping to regulate body temperature and ensure comfort.
The Single Shell Cooling Hat is lightweight and breathable, made with lightweight foam and lycra for protection and also comfort. The helmet is comfortable and ventilating, which assists in keeping the head cool during use. With simple application and removal, as well as being easy to clean, the helmet is built to be easy to use and manage.
Summary
Soft shell protective headgear is the perfect solution for both adults and children alike, and is an exceptional way to help people stay safe and protect themselves from head injury. Whether for users with certain medical conditions, or for athletes looking to improve their safety on the field, brands like Gamebreaker, 2nd Skull, and Ribcap are great solutions for any user's needs.
Choosing the right head protection can be difficult, with many people just picking out a traditional helmet without knowing that there are other options on the market. That's why we're here to help you choose the best head protection for your needs, and also to help you select one that fits your taste as well.
For more great tips on safety, health, and therapy check out the rest of our helpful articles on Caregiver University. And, if you're ready to compare products and even make your final purchase, be sure to visit Rehamart.com for any and all the tools you need for the job of living.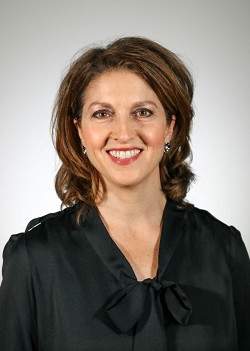 Author:
Megan has been a part of Rehabmart since its inception nearly 20 years ago. For the past several years she has been enjoying her role as HR Director while maintaining her Physical Therapy license. When she isn't working on her next in-service or working to find a new team member, she enjoys her five children, helping those who have PT type ailments, baking, practicing yoga, and working out.