Bedside commodes, also known as toilet chairs, are important medical equipment; they are designed to allow people who are bedridden, disabled, or physically challenged to safely and conveniently go to the bathroom.
Bedside toilets can be used completely independently or with negligible help. They are found in private homes, rehabilitation centers, and hospitals, and serve a multitude of people with varying mobility needs.
Bedside commodes are usually placed next to the bed, but for the sake of convenience, most models are portable and can be moved to different rooms during the day. Check out our other articles for more information about bedside commodes and how to use them.
Top 5 Best Bedside Commodes and Toilet Chairs Summary
What is a bedside commode, and what does it do?
Bedside commodes are designed to look like a chair, but function as a toilet. They are not attached to plumbing, and must be manually emptied of their contents.
Bedside commodes are usually placed next to the bed for the convenience of people who are unable to briskly walk to the bathroom when nature calls. They come in a variety of styles, colors, and models. They are portable, and can accompany you to different rooms (and even on overnight trips)!
Who would benefit from a bedside commode chair?
Anyone with continence and mobility issues can benefit from a bedside toilet.
Continence and incontinence refer to a person's ability to control their bladder and/or bowels. Depending on a person's continence and mobility, the distance between the bed and the toilet can be daunting, especially in new or unfamiliar surroundings.
There are many reasons that someone might struggle with the distance between the bed and the bathroom, including surgical recovery and rehabilitation, urinary tract infections, balance issues, age, difficulty walking, and some medications.
Unlike using a bedpan, sitting upright on a bedside commode - as you would on an attached plumbing in-ground toilet - makes it easier to empty your bladder or bowels. Many doctors and caregivers recommend getting out of bed to use the toilet, rather than a bedpan, because it can help prevent pressure points and bedsores. But rushing to get to the bathroom can increase your risk of falling. In addition to convenience, bedside commodes provide the peace of mind of knowing that you can safely go to the bathroom as often as you need.
How are bedside commodes different?
The basic style of a commode chair resembles a normal chair – with an open seat and a basin or pail to collect waste that is then emptied into the toilet.
But not all bedside commodes are the same – they are made from a variety of materials, including steel, aluminum, PVC, and plastic. Some toilet chairs are designed to be attached to a regular toilet so that users can adjust the height of their seat and enjoy added stability when they use the bathroom. Others are easily maneuvered into the shower and double as a shower chair. Regardless, Rehabmart is here to help you choose the best bedside commode for your unique needs.
All of our Top 5 Bedside Commodes are portable, sturdy, safe solutions for you and your loved ones. Let's compare the features, benefits and customer reviews for our Top 5 Reviewed Bedside Commodes!

As the lowest priced model in our Top 5, the Medline Deluxe 3-in-1 Steel Commode is a very economical option for people who need a bedside toilet.
This bedside toilet frame is made of gray powder-coated steel. The toilet lid, seat and the pail are made of sturdy plastic. The frame and seat will support up to a 350-pound weight capacity.
The Deluxe 3-in-1 also has plastic arm rests and adjustable legs that allow the commode to be raised or lowered in one inch increments, from a height of 16" to more than 22".
The standard height for a regular toilet is 16 1/8", but the standard ADA height is 17" to 19", so this adjustable bedside commode is a great choice for rehabilitation facilities and nursing homes that are required to comply with the Americans with Disabilities Act.
In addition to functioning as a bedside commode, this portable toilet features a removable back rail that allows it to be used over a standard toilet as an elevated toilet seat. The fact that the commode is powder-coated steel and rust resistant makes it a great choice for people who move their toilet from the bedside to the bathroom – the additional moisture that it will be exposed to in the bathroom will not impact the durability of the frame.
When the bedside toilet is positioned over the top of your regular toilet, the rails stay in place, providing a more secure bathroom experience for your loved ones. Customers said that the dual function and the fact that the commode can be used on top of their in-ground toilet as well as at the bedside makes it an ideal portable commode for their loved ones.
A customer who purchased the Medline Deluxe 3-in-1 Steel Commode for her grandfather said that it was perfect because the height easily adjusted and it was light enough for her to effortlessly lift and move from the bedside to the bathroom.
All Deluxe 3-in-1 commodes come with a deep, 10-quart pail, in addition to a lid and splash guard, helping to minimize spills and accidents.
Many customers appreciate the fact that the plastic seat clips on - so it is easily removable for cleaning. They describe it as very easy to keep clean, and highly comfortable.
The Deluxe 3-in-1 seat is engineered for comfort. The base width is 18" with 19" in between the armrests. The seat is 14" wide, slightly more narrow than a standard, in-ground toilet.
Features and Benefits
No-skid rubber tips for added safety
Customer Feedback
Customers rave about the stability and ease of use of the Deluxe 3-in-1 Bedside Commode. They said that it is versatile and can be used bedside, over an in-ground toilet and also in the shower, once the pail has been removed.
Many senior customers who experience balance issues say that the Deluxe 3-in-1 is strong and secure, crucial factors for elderly people and those recovering from surgery.
Pros:
Sturdy, convenient to move, functional, and easy to clean
Customers say it is great for the elderly as well as orthopedic patients, they describe it as a great value
Cons:
Some customers reported that although the frame is sturdy, the seat is flimsy
Some customers said that although the weight capacity was 350 pounds, the seat width was not wide enough to accommodate them
This exceptional bedside commode is designed to accommodate lateral transfers from the bed to the toilet. The Guardian Padded-Drop Arm Bedside Commode features cantilevered drop arms. The arms drop with the push of a button, allowing you to assist your loved ones with unobstructed left-to-right leg movement for effortless transference from a wheelchair or bedside to commode.
The heavy-duty, rust resistant frame insures a long life - even when the commode is exposed for extended periods of time to moisture and steam in the bathroom. The thick, padded seat height is adjustable from 21" to 25", and customers say that it is versatile and sturdy.
Although it is a mid-priced option, many customers describe the bedside commode as luxurious, adding that the thick, foam padding is very comfortable.
The Guardian Padded-Drop Arm Commode is easily positioned over the in-ground toilet, after the removal of the backrest. The arms feature foam non-slip grips that provide added safety and security as well as comfort.
Although it accommodates up to 350 pounds, the Guardian Padded-Drop Arm commode is lightweight and easy to move from the bedside to the bathroom.
At eight liters, the pail capacity is slightly less than other bedside commodes featured in our Top 5. However, customers say that the pail is easily removed for emptying and cleaning. The pail, lid and splashguard are included with the Guardian Padded-Drop Arm bedside toilet.
The width between the arms of the Guardian Padded-Drop Arm Commode is 18.5", slightly less than other reviewed bedside toilets, but customers did not find that to be a problem. They insisted that the padding and comfort of the product outweighed the slightly more narrow seating area.
Some customers found that the pail is structurally positioned better for use by female customers than for male customers. Male customers said that they experienced gap issues and found it difficult to perfectly position the pail to control spillage, and for accident-free elimination.
Features and Benefits
Comfortable, thick, padded seat
Foam hand-grips for comfort and safety
Sturdy, heavy-duty steel construction
Customer Feedback
Customers consistently rate this bedside commode as luxurious and comfortable. They love the thick padding on the back and the seat.
Elderly customers appreciate the assistance of padded arm rests, and are very impressed with the sturdiness of the arms when they lean on them, or put their full weight on the frame!
One downside: many customers were dismayed that the Guardian Padded-Drop Arm commode is not waterproof. They found the lack of versatility somewhat disappointing because they wanted a commode chair that could also be used in the shower.
Pros:
Cantilever arms make transfer from wheelchair or bed to toilet supremely easy
Backrest is a snap to remove for use over any in-ground toilet
Using over in-ground toilet provides additional stability and security for less stable patients
Commode features a thick, luxurious padded seat for comfort
Cons:
Smaller pail capacity than comparable bedside commodes
Some customers found that their skin stuck to the padded seat
Not waterproof, cannot be used in the shower
This bedside commode features a bench-like frame with a low-profile metal backrest and extra-wide seating area. It accommodates customers up to 850 pounds. The Medline Bariatric Drop-Arm Commode offers the largest weight capacity of any bedside toilet in its price range, making it an excellent value and just as versatile as equipment far more expensive!
This is a sturdy bedside toilet with reinforced powder-coated, rust resistant steel, making it one of the strongest bariatric commodes on the market. For this reason, it's perfect for larger patients and customers!
The commode's frame is reinforced, riveted and welded for stability, and the pail opening is elongated to accommodate the larger surround.
This Medline bedside toilet features drop arms for easy transfer. With a simple release device, patients can be easily transferred, laterally, from either a wheelchair or a bed onto the bedside commode.
Heavier customers find this bedside commode to be very well designed and comfortable, but taller customers complain they cannot comfortably adjust the seat height.
The width between the arms is 28" – by far the widest in our Top 5 Review! But at 29" wide overall, that means this model creates a bigger footprint, and therefore needs more space beside the bed (or in the bathroom).
The seat is sturdy, but hard. It is constructed of blow-molded plastic. Customers like the fact that the seat is wide, but not that it is hard! - and some considered it to be uncomfortable.
Customers love the Medline Bariatric Drop-Arm Commode's versatility, and many of them also use it as a shower chair. Because it is constructed of rust-resistant steel and the seat is plastic, it is a good choice to withstand the moisture and steam - both things which may cause other commodes to deteriorate more quickly when exposed to water.
The steel frame legs have non-skid, damage-eliminating rubber tips to protect your floors! These safety features also provide additional protection from sliding while the commode is in use.
Features and Benefits
Drop-arm for easy transfer from user's wheelchair or bed
850-pound weight capacity
28" between arms to accommodate larger customers
Reinforced, riveted, welded steel frame for stability and safety
Customer Feedback
Customers with a range of health issues and rehabilitation needs reviewed this bedside commode, and many rave about the width and functionality of the toilet. However, others say that it is "utilitarian and unattractive".
They like the wide, smooth surface and consider the Medline Bariatric Drop-Arm bedside commode to be reasonably priced and well-made, but many customers say they had to take additional measures (like using a cord) to secure the pail.
Pros:
Extra-wide seat to accommodate larger, heavier users
Exceptionally secure, sturdy steel frame for safer transfer and use
Cons:
Seat height is not adjustable to accommodate taller users
Larger footprint - takes up more space
Customers said the pail attaches somewhat precariously, making it more likely to dump its contents while removing

Our number two bedside commode is an excellent bariatric bedside toilet. The PVC Framed Non-Slip Bedside Commode by MJM International is considered a bench-style portable toilet, so it does not have arms or a back. Many customers cite the commode's bench design as their favorite style and feature.
Manufactured by MJM International, the PVC Framed Non-Slip Bedside Commode is available in three seat widths: 26", 30" and 36".
The 26" seat width accommodates up to 425 pounds, the 30" seat accommodates up to 700 pounds and the 36" seat width accommodates up to 900 pounds.
This bedside commode is designed with a healthcare-grade, white polymer plastic PVC frame, and features rubber-crutch tips. The flat, bench styled seat is exceptionally well-constructed of polyethylene and includes a secure slide-out pail for ease of emptying.
The tremendously well-thought out design features a contoured frame, with no sharp edges! This is the only bedside commode in our Top 5 that is designed to guard against the skin tears which can occur with sharp-edged bedside toilets.
The bench-style open seat and well-positioned pail make this bedside commode the perfect choice for both male and female customers. Customers enthusiastically appreciate the oversized 10-quart commode pail and its secure connection to the bench frame!
At 21"x30", the PVC Framed Non-Slip Bedside Commode creates a slightly larger footprint than our other Top 5 Reviewed bedside toilets - but many customers said the loss of space beside the bed was well worth it, because of the sturdiness and versatility of the equipment.
Finally, customers reported that the bedside commode can be used for many other purposes, including as a comfortable shower chair!
Many nursing homes and rehabilitation facilities prefer bench style portable commodes because they are adaptable enough to be used in the shower and other areas, too.
Features and Benefits
Secure slide-out pail for easy removal of waste
Reinforced at all stress-related joints
Anti-slip rubber tips on the frame
Up to 900-pound weight capacity
Suitable and comfortable for male and female customers
Customer Feedback
While customers love the large, bench-styled seat, many wish that this portable commode chair had a back! They said they sometimes felt uncomfortable sitting upright - and knowing the toilet was backless made them nervous.
The most repeated compliment for the PVC Framed Non-Slip bedside commode is that it is the sturdiest portable toilet that customers could find! They commented that it feels more like a sauna or steam room bench, rather than a bedside commode.
Pros:
Exceptionally well-constructed, durable
Cons:
Customers consider it to be expensive
The bench-style seat is comfortable, but customers wished that it had a back!

After careful review, our number one ranked bedside toilet is (drumroll!) . . .
. . . the Invacare l-Class All-in-One Steel Commode!
This versatile toilet chair can be used as an in-ground commode safety frame, a raised toilet seat, and an outside the bathroom stationary, bedside commode. The comfort and stability of this product is so great that customers often refer to this exceptional bedside commode as a throne!
Invacare's l-Class All-in-One Steel Commode is one of the least expensive options for a bedside commode – yet its durable construction and well-designed features compare very favorably to portable toilets that cost up to four times more.
The gray powder-coated steel frame is sturdy enough to support a weight capacity of 350 pounds, yet it remains compact, stylish and chic, with a small footprint. The armrest is padded for comfort, the chair legs are slightly angled for additional stability.
At 16" wide, the seat is sleek and comfortable. Both the seat and the lid snap off and on by loosening wing nuts, making them easy to clean and adjust. The backrest is effortlessly removed for cleaning and ease of use.
The Invacare steel commode offers adjustable settings to accommodate the user's height while seated, from 25 ¼" to 29 ¼". The seat to floor adjustments range from 16" to 22".
Although it boasts a weight capacity of 350 pounds, the Invacare steel commode weighs less than 8 pounds, making to easy to move from the bedside to the bathroom.
The majority of customers give this product five out of five stars – and think it is the most reasonably priced, sturdy, and well-made commode chair they have ever used.
A customer who suffers from arthritis and bad knees wrote that she purchased this portable commode based on its excellent reviews, and said she has not been disappointed! She said that she is a larger person, and many of the bedside commodes she's tried haven't been as sturdy as the Invacare l-Class All-in-One.
Features and Benefits
Well-designed splash shield for the pail
Removable backrest - just unscrew wing nuts
Generous pail with lid attachment
Customer Feedback
Customers call the Invacare l-Class All-in-One Steel Commode a great product - strong and sturdy. They love the newfound independence they've gained using this particular model portable toilet, many while recovering from surgery.
Several customers say it's an excellent product, and aids their stability while going to the bathroom at their bedside.
Pros:
Customers found this commode chair to be very stable
Pail lid is provided, to guard against spills while emptying
Customers say the seat does not slide or wobble
Customers like the small footprint of the portable commode - it can easily hidden when not in use
Cons:
Because they are flexible enough to snap off and on, the lid and seat are too flexible for some customers
Bedside Commode Buying Guide
| | | | |
| --- | --- | --- | --- |
| 5. | | Medline Deluxe 3-in-1 Steel Commode | |
| 4. | | Guardian Padded-Drop Arm Bedside Commode | |
| 3. | | Medline Bariatric Drop-Arm Commode | |
| 2. | | PVC Framed Non-Slip Bedside Commode | |
| 1. | | Invacare l-Class All-in-One Steel Commode | |
Our Top 5 Bedside Commode review considered the cost and all of the features and benefits of the best reviewed, most popular and most highly rated portable toilets.
All five of these bedside toilet chairs are very highly recommended – but we have chosen the Invacare l-Class All-in-One Steel Commode as the number-one bedside toilet because of the unique sturdiness, versatility, and plethora of features that are normally found on much more expensive bedside commodes.
The Invacare l-Class All-in-One Steel Commode received the highest marks for design and beauty, weight capacity, comfort, and versatility as a bedside commode, over the toilet stabilization equipment and shower chair.
Want to learn even more? Find dozens of videos featuring products and caregiver tips like these at Rehabmart's YouTube channel!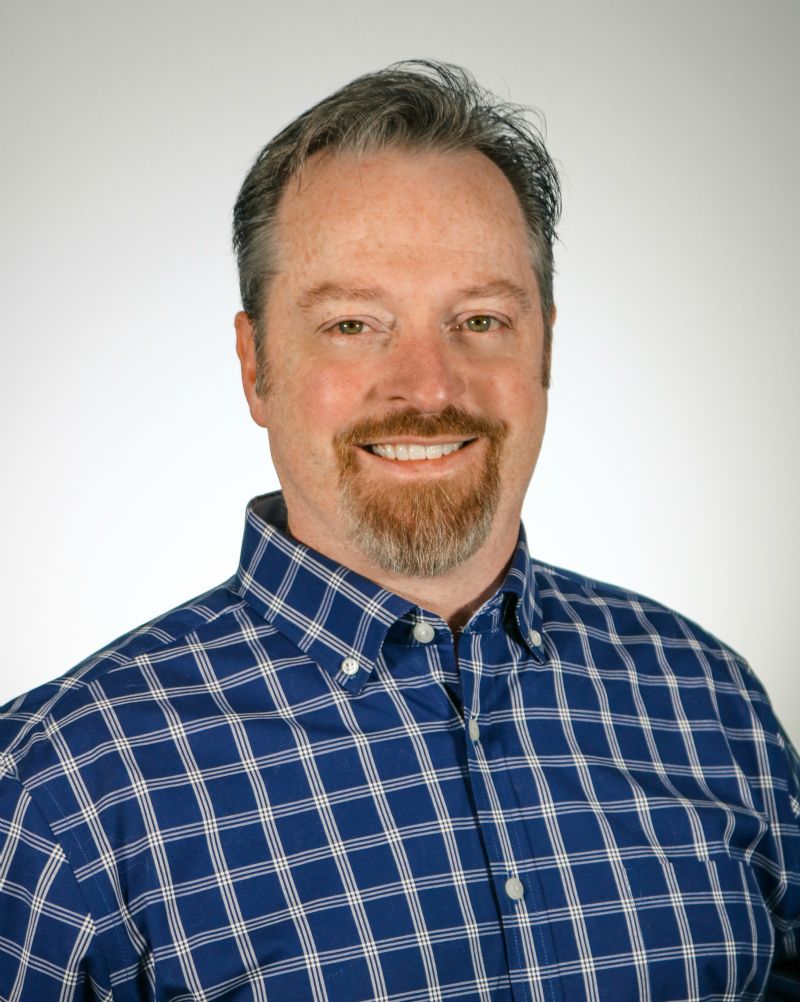 Author:
Mike Price, OT, CTO Rehabmart.com
Co-Founder of Rehabmart and an Occupational Therapist since 1993. Mike has spent his professional career working in multiple areas of Occupational Therapy, including pediatrics, geriatrics, hand therapy, ergonomics and inpatient / outpatient rehabilitation. Mike enjoys writing articles that help people solve complex therapeutic problems and make better product choices.