Editor's Note: Brand new for 2018 - Say goodbye to tubing, masks, and filters with the top-rated Flyp Portable Handheld Nebulizer! This smartphone-sized nebulizer delivers medication at ultrasonic speeds, averaging seven minutes per treatment - simply fill, click, and breathe. Read more below!
Top 5 Best Nebulizers Summary
How do nebulizers work?
A nebulizer is a drug delivery device used to convert liquid medicine into a mist, so that it can be immediately absorbed and provide relief from conditions such as asthma. Nebulizers are available for adult and pediatric applications.
Nebulizers use oxygen or compressed air to vaporize liquid medicine into tiny aerosol droplets. The aerosol droplets are a mixture of gas and liquid particles.
The patient inhales the droplets through a mask, into their nostrils or through their mouth. The fine mist is more easily and readily absorbed by the body, so the nebulizer allows for immediate relief of many breathing conditions.
Who needs a nebulizer?
Individuals who suffer from chronic illnesses like asthma, cystic fibrosis, COPD (Chronic Obstructive Pulmonary Disease), emphysema, and other respiratory maladies often use nebulizers as the primary delivery source of their medication, to help them breathe.
Quite often, when a baby or child gets a cold, doctors prescribe medicine which is best delivered through a nebulizer to ease the child's breathing problems.
Nebulizers can also be part of a respiratory treatment plan for acute illnesses, such as bronchitis or pneumonia, in addition to emergency asthma treatment.
Nebulizers are particularly helpful for adults and children too weak to use inhalers, or individuals who suffer from limited dexterity in their hands.
What kind of medicine can be used with a nebulizer?
Nebulizers can be used to vaporize both short-acting rescue medicines and long-acting medication.
Corticosteroids that reduce inflammation and mucus production, as well as non-steroid, anti-inflammatory drugs to open your airways, are all commonly used in nebulizers.
An example of medicines which work well with nebulizers are:
Albuterol, Levalbuterol or Xopenex - These medications are generally associated with asthma relief, as they are bronchodilators. By opening constricted airways and relaxing the muscles, they allow users to breathe better.
Ipratropium Bromide – Also a bronchodilator, it decreases the constriction of muscles, opening the airways, but works differently than Xopenex due to it being a long-acting drug.
Cromolyn Sodium – This medication is used for the treatment of asthma with a nebulizer. It is an anti-inflammatory medication, and is considered a long-term controller rather than a quick-acting solution.
Budesonide Formoterol – A combination of two medicines, this drug is used in a nebulizer to aid breathing and manage the long-term effects of asthma and COPD. It contains an anti-inflammatory drug to reduce swelling, and a bronchodilator to decrease constriction and allow for better air flow.
Our Top 5 Nebulizers Product Review will evaluate the features, benefits, durability, portability, cost and customer reviews of more than fifty nebulizers, providing you with the information that you need to make the best choice for you or your loved one!
The Traveler Portable Compressor Nebulizer weighs less than a pound, but conveys a consistent concentration of vapor to penetrate user's lungs and deliver medication most expeditiously.
This powerful, portable nebulizer has a long-lasting, 45-minute battery life, ensuring it can be used for 250 charge/discharge cycles.
The battery display light provides constantly updated battery usage, including remaining battery-life status. The Traveler is easy to use and features a one-touch operating system, making it perfect for active adults and convenient to use in any setting.
Customers consistently rate the Traveler Portable Nebulizer very highly. They say the small size – it is around the size of a standard postcard – was a very important factor in making their choice.
Users agree it is a very powerful nebulizer, and many say it creates a finer mist than larger portable nebulizers.
Many customers were delighted to discover the Traveler has a backup battery option. A customer in Kansas said she does not worry as much about electricity outages because her Traveler has a backup battery, and she knows she can receive her emphysema medicine even when her power goes out!
The Traveler System set includes two nebulizers: one is disposable, and the other is reusable. The disposable nebulizer can administer vapor at a 45-degree angle, allowing users to recline. When properly cleaned and maintained, the reusable nebulizer will last for years.
The kit also provides the compressor, filters, masks, AC/car adapters, and a travel case. For customers who travel abroad, the Traveler Portable is 110-220 compatible, meaning it can be used outside the United States.
This innovative nebulizer system is mid-priced. Customers report the standard accessories kit elevates the Traveler above more expensive nebulizer systems.
Features and Benefits
Lightweight - weighs less than one pound
Traveler compressor is compatible with many other nebulizers
45-minute battery life
Very small - about the size of a postcard
Customer Feedback
A customer in California wrote the Traveler was "the best value for her money", due to the accessories that come standard with the purchase. She added that it is "the perfect size", and said she takes it with her when she travels for business. She suffers from COPD.
Several customers who travel abroad appreciated the 110 – 220 capability of the Traveler. A customer in Virginia said she burned out the motor in her previous nebulizer by using it in Europe. The Traveler, she said, will run on 110 or 220 for at least 50 cycles, alleviating her anxiety about her COPD and allowing her to enjoy her vacations.
Pros:
Fast and easy to use - encourages patient compliance
Battery life is visible with display light
One year warranty
Cons:
Customers said the trade off with the Traveler's portability was power. Customers who previously used larger, fixed, more substantial nebulizers said the Traveler takes 3- 5 minutes longer to use.
Our number four nebulizer is the least expensive, most cost-effective breathing treatment device in our Top 5 Review list!
Although it is the least expensive, the MedNeb Plus Compressor Nebulizer system comes standard with a piston-driven compressor, disposable and reusable nebulizers, seven-feet of tubing, a mouthpiece, and extra filters.
The MedNeb Plus is a desk-top unit. It is both small enough to be transported anywhere, yet powerful enough to deliver a vaporized breathing therapy at the same rate as larger, bulkier, fixed nebulizers.
Customer say the MedNeb Plus is a great product and a quality nebulizer, capable of fitting their budget. Because of its weight and size, this tool is considered to be a portable nebulizer. However, the MedNeb Plus must be plugged into an electrical outlet, as it does not have a battery.
A customer in Wisconsin wrote that she has two MedNebs – one for her home, and one for her office. She suffers from COPD, and reports her MedNeb is very efficient. She added that it comes with extra filters, which last her at least six months each!
The MedNeb Plus can be used both in-home and in doctor's offices, as well as rehabilitation/long-term care facilities. The MedNeb Plus is often found in emergency rooms and hospitals, which is a tribute to its strength and durability.
A customer in Hawaii who suffers from COPD says she has had her MedNeb for several years and has never had trouble with it. She reported she has noticed significant improvement in her breathing since purchasing the MedNeb, and added that with routine cleaning and maintenance, it will last for decades.
The MedNeb is FSA-approved medical equipment, and is covered by most insurance.
Features and Benefits
Custom carry bag
Durable and reliable
Efficient
Least expensive - most economical nebulizer in our Top 5 Review
Customer Feedback
Customers and certified users report the MedNeb Plus is a great nebulizer for the price. They say it can be a little louder than other nebulizers, but works very well and is worth the money.
Pros:
Five-year warranty, longer than most nebulizers
Versatile, works for pediatric, infant or adult users
Relatively quiet, compared to other nebulizers
Cons:
Must be plugged in, does not have battery capability
Some customers say that the open-end air vent is easily blocked so they must place their MedNeb on a hard surface, never on their bed or couch
The Pari Trek S is an exceptional portable compressor and nebulizer. This powerful little nebulizer weighs less than one pound, yet it delivers as much therapeutic vapor as tabletop units three times its size and four times its price!
The Pari Trek S has an innovative, lightweight design which allows users to use it as either a desktop or portable nebulizer. It comes standard with three power source options: AC compatibility (for 100 to 240 volts for international travel), a 12-volt DC auto-charging adapter, and a rechargeable battery with a 50-minute lifespan. The battery recharges in less than two hours.
The Pari Trek S provides fast treatment options; the compressor can deliver your aerosol breathing therapy in as little as 5 - 6 minutes.
Based on nearly five hundred reviews, customers found the Pari Trek S to be extraordinarily quiet, compact and portable. They routinely gave it five stars for its ability to be visually low-key, small, and easy to use. Many customers shared they used their Pari Trek S in the car when on the go!
The Pari Trek S Compact Compressor is a mid-priced option.
A customer in Australia said he was "thrilled" to find the Pari Trek S while on vacation in the US, adding he does not have readily available options for portable nebulizers and is very happy with the stellar performance of this device.
A gentleman in Miami shared he dreaded using his old nebulizer. He was embarrassed by how loud and slow the device was, so he only performed his breathing treatment sporadically when he was at work! He received his Pari Trek S as a gift from his son, and said it has changed the way he views nebulizers. He calls his Pari Trek S "no-nonsense, powerful, inexpensive, and quiet".
Features and Benefits
Lightweight - weighs less than one pound
Includes three power sources: adapter, electrical current, and battery
Battery has a quick charge feature - charges in two hours
Deluxe carrying case
Customer Feedback
A customer in Kentucky said she was so used to the loud noise her previous nebulizer made, she thought her new Pari Trek S was broken! She said the product is hearty, small, light, and extremely quiet.
Another customer who loves to go hiking and camping purchased the Pari Trek S, and said it is her most treasured camping equipment. She said she charges it once per day using the car adapter, and it delivers for her.
Pros:
Weighs less than one pound
Reasonably priced - affordable with or without insurance
Vehicle user-friendly
Cons:
Although customers and verified users love the Pari Trek S, nearly all of them commented about wishing the battery life was longer
Some customers complained the replacement filters are expensive
The number two nebulizer in our Top 5 is the Omron Micro-Air Electronic Nebulizer with VMT (vibrating mesh technology). This unique nebulizer has a patented metal alloy system, which creates a compressed therapeutic aerosol as it moves your medication through the mesh.
It is one of the smallest and lightest nebulizers on the market – the Omron Micro-Air weighs a mere six ounces. This handheld nebulizer measures 6" x 2" and fits snugly in the palm of your hand!
Many customers say that although it is tiny, it's one of the most powerful nebulizers they have ever used. The Omron is tubeless and cordless, and dispenses 98% of user's medication to provide consummate portability and ease of use.
This nebulizer is nearly flawless; it runs on two AA batteries, and the standard kit includes the main power unit, a cover, medication cup, mesh cap, mouthpiece/mask adapter, instructional CD, and a carrying case. An optional AC adapter is also available.
Customers and verified users consistently rate the Omron Micro-Air "5 out of 5 stars", and comment how they wish they could give it ten stars!
Longevity is one of the Micro-Air's most stellar features. Customers say they've had their nebulizer for many years, and it is virtually maintenance-free! The only upkeep includes changing the batteries and gently cleaning this product.
Features and Benefits
Patented vibrating mesh technology
Compact convenience
Rapid delivery of medication
The smallest and lightest weight power-nebulizer on the market
Customer Feedback
A customer in Savannah purchased two Micro-Air devices for her daughter: one for home, and one to keep at school. She said her daughter's previous nebulizer often caused her to be late for class due to the delivery system running so slow. The Micro-Air, she said, delivers the asthma medication "very quickly and efficiently". It works so well for her daughter's asthma, she has recommended the device to several friends who have COPD and emphysema!
Another customer who uses her Micro-Air for albuterol delivery at least four times a day said she keeps her nebulizer in her purse, and never travels without it. The Omron Micro-Air was recommended by her doctor, and she wrote about feeling better within a day of repeated use. She added that she strenuously warns her friends not to purchase other nebulizers - she has tried them all, and the Omron Micro-Air Electronic with VMT is the absolute best!
Pros:
So quiet, people around you won't realize you are using a nebulizer
Maintenance-free - easy to clean and maintain
Two-year warranty
At 6" x 2", it fits in the palm of your hand
Cons:
Put simply, the price. The Omron Micro-Air Electronic Nebulizer with VMT is the most expensive device in our Top 5 Nebulizer Review
Never again worry about fitting your nebulizer into your suitcase or travel bag. Weighing a mere 3.6 ounces and small enough to slide into your back pocket, the Flyp Portable Handheld Nebulizer goes everywhere you do!
Highly portable and maximally efficient, this hand-held tool is designed to deliver most medication in under seven minutes, thanks to it's innovative ultrasonic technology and nearly-silent operating system.
If you thought nebulizers needed tubes and a mask to operate, think again: the Flyp comes free of the traditional extranious parts, and instead passes medication to the user using a simple collapsible plastic mouthpiece that folds flat after treatment is complete.
Where most nebulizers require a live electric current or a heavy internal battery to sustain use, the Flyp comes with a built-in lithium ion battery that can provide up to eight rounds of treatment on a single charge!
Features and Benefits:
Lightweight design makes it highly portable and discreet
Delivers most medications in under seven minutes
No need for tubing, masks, or an electrical outlet
Internal disc vibrates at ultrasonic speed for nearly silent operation
Nebulizer buying guide
Over the years, nebulizers have evolved to serve the needs of people who lead very active lives. In the past, nebulizers were generally only found in hospitals and rehabilitation facilities. Inhalers were the only solution for people on the go.
Our Top 5 Nebulizer Review considered the features, benefits, ease of use, functionality, cost and customer reviews of more than 50 different devices, all designed to provide a quality therapeutic regimen.
We found that although every nebulizer on our Top 5 list is durable, reliable, and very well reviewed, the Flyp Portable Handheld Nebulizer is the most advanced and exceptionally designed nebulizer on the market!
Want to learn even more? Find dozens of videos featuring products and caregiver tips like these at Rehabmart's YouTube channel!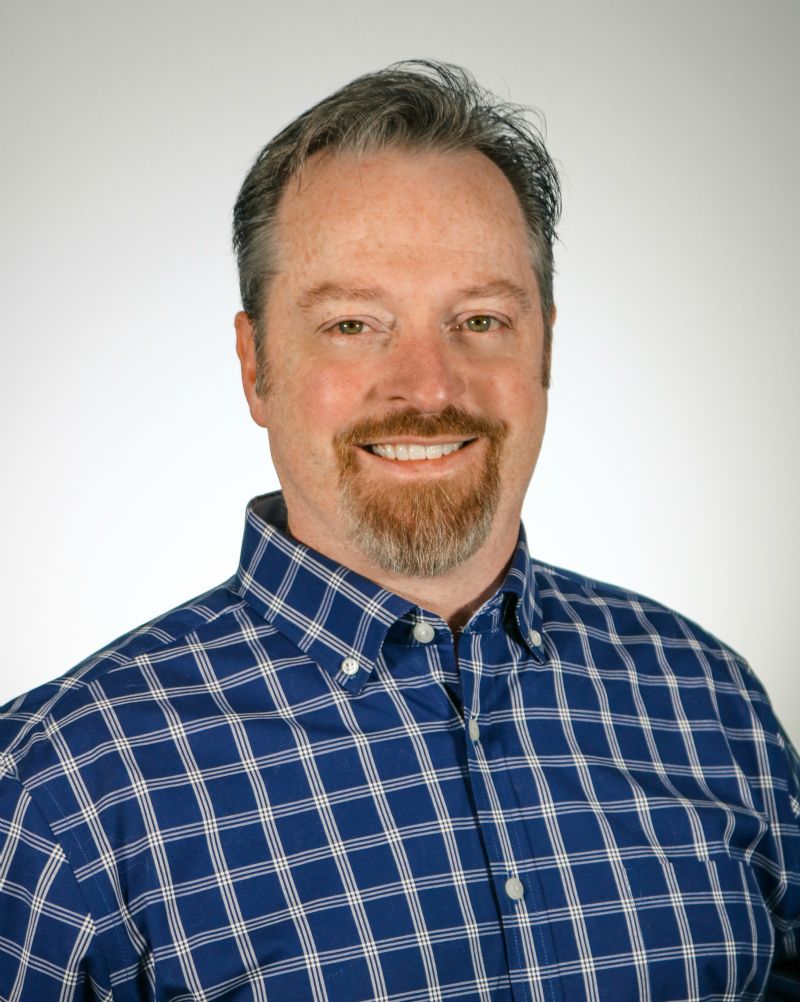 Author:
Mike Price, OT, CTO Rehabmart.com
Co-Founder of Rehabmart and an Occupational Therapist since 1993. Mike has spent his professional career working in multiple areas of Occupational Therapy, including pediatrics, geriatrics, hand therapy, ergonomics and inpatient / outpatient rehabilitation. Mike enjoys writing articles that help people solve complex therapeutic problems and make better product choices.