Special needs strollers, also known as adaptive strollers or push chairs, provide children with special needs with the opportunity to explore the world around them while keeping them both safe and comfortably supported.
Quite often, children who are disabled or experience mobility issues use wheelchairs as their primary mode of transportation. Unfortunately, most wheelchairs have a number of logistical limitations that make it difficult, if not impossible, for children to fully participate in outdoor events and adventurous excursions.
Children, toddlers, and young adults deserve the ability to be active and participate in outdoor exploration and activities. Special needs strollers provide a safe way for them to participate, free of the restrictions of heavy, bulky wheelchairs.
Top 5 Best Special Needs Strollers Summary
The Top 5:
What should I consider when choosing my special needs stroller?
When choosing your new adaptive stroller, it is important to consider:
Your child's height and weight
Your child's level of mobility – the need for an adaptive stroller that provides for complex positioning
The tilt or reclining functions of the stroller
The size and weight – basically, the flexibility of the stroller
Diversity – the ability of the stroller to grow with your child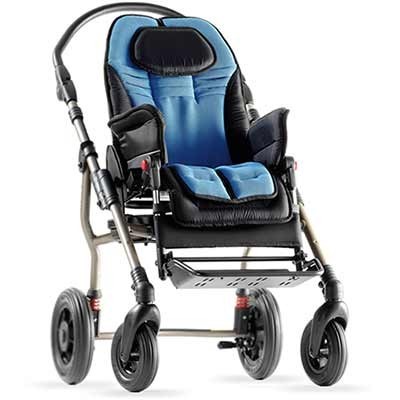 The New Bug Special Needs Stroller by Innovation in Motion has been designed to put comfort and ergonomically correct seating first. Its features ensure that a child is able to move naturally, interact with the world, and experience a feeling of support and safety.
With tilt-in-space functionality, this chair offers crucial benefits that a more traditional special needs stroller cannot; for children who cannot shift their own weight, it prevents shear (stress on skin that causes breakdown) and balances pressure across touchpoints, preventing pressure sores.
Tilting backward also allows a child to feel more secure, without the sensation that they could fall forward, particularly when going downhill.
The other game-changing feature of the New Bug Stroller is how it grows with your child. The backrest reclines up to 40 degrees and adjusts in height 3.9" for the small size and 5.9" for the medium size. The hinge is aligned with the child's pelvis to allow for more natural movements.
The New Bug's seat can be removed from its four-wheel base while retaining all its tilt and recline functions. This feature allows your child to interact more closely with peers and groups, promoting socialization without sacrificing comfort.
The New Bug Stroller's breathable cushions come in blue, orange or pink, and its base features puncture-proof tires for carefree use outdoors or indoors. The base is lightweight with independent drum brakes, directional locks, and shock absorbers that further cushion your child.
Three packages are available:
The Basic package includes the seat, four-wheel base, tie-down hooks, 45-degree pelvic belt, and canopy.
The Advanced package adds laterals, parietal support headrest, and tray.
The Deluxe package comes with all of the above, plus an occipital parietal headrest and basket for holding medical necessities.
Features and Benefits
Tilt-in-space functionality aids positioning and comfort
Adjusts to grow with the user: backrest adjusts 3.9" in height (small) or 5.9" in height (medium)
Backrest reclines to 40 degrees
Hinge aligned with pelvis for natural movements
Seat removes from base to promote socialization
Breathable cushions available in blue, orange or pink
Puncture-proof tires
Independent drum brakes, directional locks, and shock absorbers
Three feature packages available
Customer Feedback
Customers routinely purchased the Special Tomato Special Needs Jogger for younger children. They report that it is a sturdy, long-lasting stroller with many comfort features. A customer bought the Special Tomato for her five-year-old grandson who has cerebral palsy; she said that it fits him perfectly and has head-to-toe padding. She uses it to take him to restaurants and the mall.
Pros:
Multiple packages offer a range of options for every user's needs
Tilt-in-space helps reduce pressure and maintain positioning
Seat can be removed from the wheelbase for increased versatility
Integrated headrest offers support for the head and neck
Height adjustable push handle offers comfortable driving
Cons:
Sturdy design is bulkier than some other options
The most expensive of all of the strollers on our list
Our #4 adaptive stroller is the Special Tomato Special Needs Jogger and All-Terrain Stroller. Although this is the most economical and least expensive adaptive jogger and stroller in our Top 5, you don't have to give up form, function, or features with the purchase of this little workhorse.
The frame is constructed with sturdy, lightweight aluminum. The padded chair insert is available in fashion colors, like chocolate, lilac, and cherry. The seat is removable and washable – it is also reversible.
The Special Tomato is easy to fold and store – and easily fits in most car trunks. It weighs less than 30 pounds so it is readily folded and stored when not in use.
Customers love the Special Tomato's removable canopy top. It has a see-through window that folds with the stroller. The push handle is padded for comfort and height adjustable for your convenience.
The 5-point safety harness comes standard with the Special Tomato. Customers describe the harness as an excellent security feature. They say that it eases their mind when they use the Special Tomato as a jogging stroller on uneven ground and hilly terrain.
The Special Tomato has a swivel front wheel for stability while jogging - it is perfect for moderate speed trail jogging and hiking. This exceptional adaptive stroller has large, removable wheels that provide a smooth ride for passengers and can be removed if necessary for storage or transport. It also features a one-step lockout parking brake. The chair back folds into a fully reclining position so that your child can nap in the stroller.
Features and Benefits
Back is fully reclining
Padded calf panels, extended footrests
Padded head pillow is a standard feature
Two-year warranty
Large wheels for a smooth ride
Customer Feedback
Customers routinely purchased the Special Tomato Special Needs Jogger for younger children. They report that it is a sturdy, long-lasting stroller with many comfort features. A customer bought the Special Tomato for her five-year-old grandson who has cerebral palsy; she said that it fits him perfectly and has head-to-toe padding. She uses it to take him to restaurants and the mall.
A customer who purchased the Special Tomato for her three-year-old said that her son uses his wheelchair for school but the Special Tomato for all of his outdoor adventures. She purchased optional pillow wedges for him, but said that the stroller is comfortable even without the wedges. She liked the roomy, padded calf panels; she said that her son has lower extremity weakness and the positioning and extra padding helps him avoid leg cramps.
Customers rated the Special Tomato very highly, many specifically mention the fact that it does not look like a special needs stroller so their kids feel like they fit in with their friends and classmates.
Pros:
Shopping basket for storage is a standard feature, holds 10 pounds
Cup holder
Push handle is height adjustable
Cons:
Weight capacity is 110 pounds
Customers report that it is too bulky
Designed for young children to pre-teens, not suitable for young adults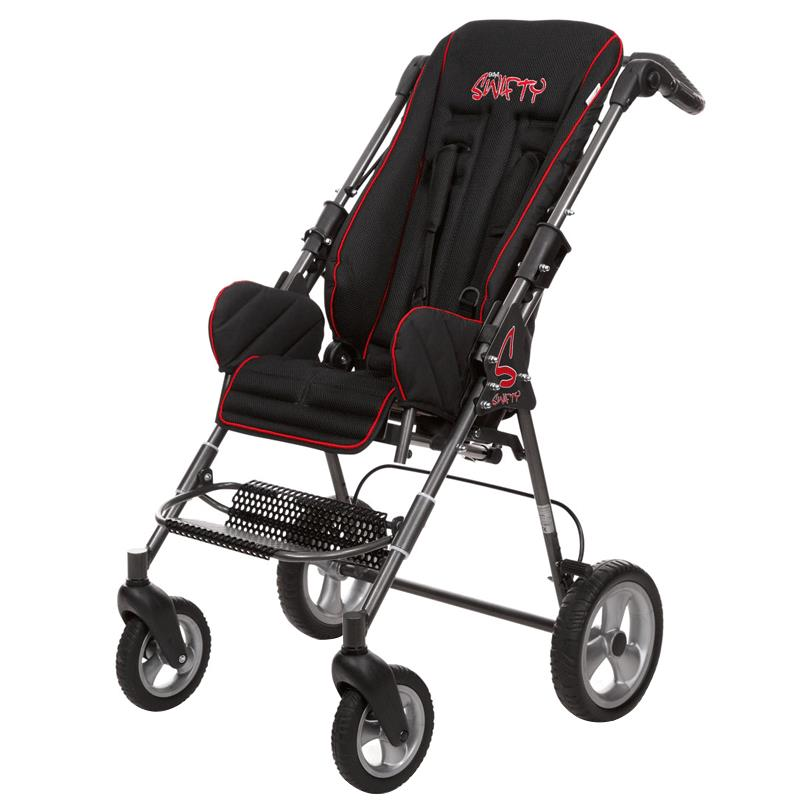 The Swifty Special Needs Stroller by Thomashilfen North America is our #3 adaptive stroller. This sophisticated special needs stroller offers a variety of features that address mild to moderate positioning for the trunk, head, and feet. The Swifty is uniquely designed to be more portable than your typical wheelchair, featuring a lightweight aluminum frame that can be easily folded without removing the positioning supports.
The lightweight upholstery of the Swifty is ventilated to keep the user cool and comfortable during every trip, while multiple points of adjustment accommodate a wide range of user needs for versatile positioning. Adjustable seat depth and footrest height easily support children for a perfect fit even through years of growth.
The seat base remains fixed at a 15-degree incline to keep the pelvis ideally positioned against the back of the seat. The seat back reclines from 90 to 115 degrees to offer comfortable versatility for a range of user positioning needs.
The Swifty adjusts easily with no tools required to find the perfect fit for maximum comfort. Hip angle can be controlled with a simple lever, and the footrests flip up to make transfers easier.
Additionally, the Swifty has been dynamically crash-tested for use with an optional four-point tie-down system to make it safe and comfortable for use on vehicles.
Features and Benefits
Lightweight, compact folding, takes up very little room
Multiple points of adjustment grow with your child
Breathable upholstery keeps the user comfortable
Reclining back offers versatile positioning
Adjusts easily with no tools required
Crash-tested for safe use in vehicles
Customer Feedback
Customers rave about the lightweight, foldable design and ventilated upholstery, especially parents who have very active children. The comfortable design helps to keep children cool and optimally positioned, while the wide variety of positioning options allow this stroller to grow with your child, saving you money and time, which is every parent's favorite feature.
Pros:
Foldable for transport and storage
Exceptional adjustability on seat depth
Stroller back reclines from 90 to 115-degrees
Crash-tested for safe use in vehicles
Cons:
Fixed seat tilt offers less adjustability
Only available in one size, making it less accommodating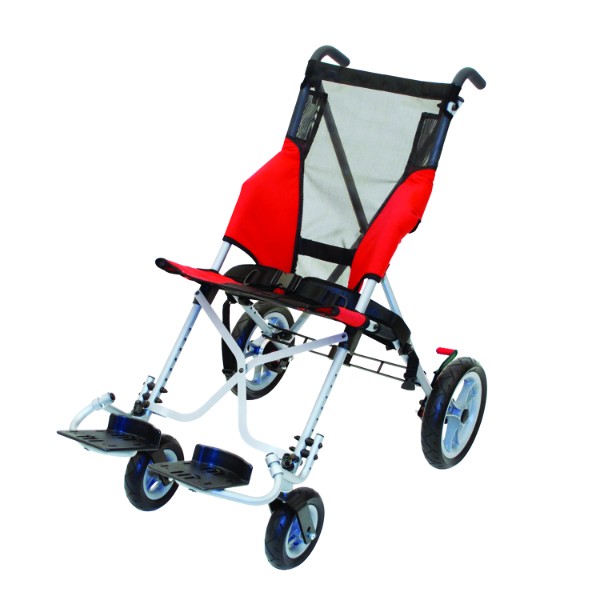 Our number two reviewed special needs stroller is the Convaid Metro Transport Stroller. The Metro is our second choice because of the stellar features, moderate price point, versatility and exceptional reviews from customers who purchased and have used the adaptive stroller every day, for many years.
The Metro recently underwent a comprehensive redesign. It now boasts new, contoured upholstery and an innovative, built-in, adjustable trunk support system.
Ease of use is important – the Metro is compact and folds easily for storage. At less than 24 pounds, the Metro is the lightest stroller on our Top 5 list, making it a snap to push, move and transport.
Broader wheels add increased stability on any terrain, making it simple and safe to walk, jog, hike and enjoy excursions in nature preserves. The mesh seat center increases ventilation so your child will stay cool and comfortable.
Customers call the Metro an all-around great product. They cite the appearance, price and smooth ride as their favorite features.
The Metro has the biggest weight capacity of any adaptable stroller – up to 250 pounds. Convaid's Metro Transport is available in four seat widths, 12, 14, 16 and 18 inches, with corresponding back and footrest lengths.
The seat, back, and footrests are not add-ons or additional options, and the 18-inch package costs the same as the 12-inch package, so you can choose the stroller size that best fits and will grow with your child.
The base is sturdy and durable. The contoured center seat is available in chic cherry red or royal blue. The Metro's tires are filled with space-age foam, making them light and nearly indestructible. These low-maintenance tires increase maneuverability and provide a smooth ride on any surface.
Spending more money on your special needs stroller does not necessarily buy you better results – the Metro is one of the least expensive, most economical adaptive strollers on the market, yet the features and benefits are greater than strollers costing more than three times the price of the Metro.
The Metro's lifetime warranty is the best warranty of any of our Top 5 Special Needs Strollers.
Features and Benefits
Lifetime warranty
Adjustable trunk support system
Quality, lightweight foam-filled tires
Available in crash-tested transit model
Customer Feedback
A customer in Charlotte said that her child loves the Metro because it is so comfortable, and she loves it because it is light and easy for her to maneuver. Many customers echoed the comfort sentiment – every single customer review said that the Metro was the most comfortable stroller on the market.
Customers absolutely adore their Metro. A customer in Virginia said that she loves the fact that it is made in America; she added that her Metro has traveled around the world with her and her daughter and it is light, compact and exceptionally durable.
A mom in Texas purchased the Metro for her 19-year-old daughter. Her daughter is a quadriplegic and she needed a lightweight, portable solution for when she is not in her wheelchair. She said that the Metro is comfortable, sleek, folds easily and pushes and turns very well.
Pros:
30-degree fixed tilt
Wider wheels for a smooth ride
Comfortable mesh seating
Cons:
Not suitable for children who have complex positioning needs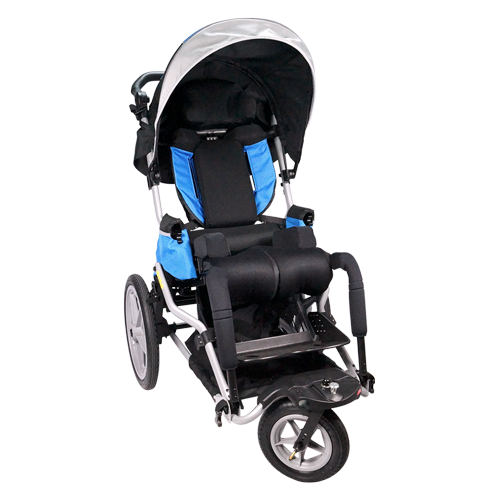 The number one stroller we reviewed is the Dyno Transit Folding 3-Wheeler Stroller by Leggero. We chose this stroller as our number one selection due to its superior three-wheeled design, all-terrain mobility, and transit-friendly certification.
The lightweight design and compact size make it not only superior in performance but superior in convenience of use.
Leggero's ACTIVATOR Dynamic Seating and RESPOND Contoured Seating System are both integrated in order to provide maximum ergonomic positioning and ultimate comfort and support for your child's posture.
Features and Benefits
Lifetime warranty
Adjustable trunk support system
Quality, lightweight foam-filled tires
Available in crash-tested transit model
Customer Feedback
Customers constantly sing praises for the support of the Dyno's unique contoured seating system saying that it's the most comfortable positioning stroller on the market for their children. Parents also love the lightweight, foldable frame design for being easy to maneuver and ideal for easy travel and transport.
Pros:
Adjustable tilt range offers great versatility
All-terrain support for more exploration
Multiple points of adjustment for a custom fit
Contoured seating system provides greater comfort
Cons:
One of the more expensive stroller options
Summary
There are a number of important factors when determining which stroller is right for your child. We highly recommend that you speak with your doctor or therapist and ask which features would best accommodate your child. We also suggest that you consider your lifestyle. The more active you are, the more important it is to consider the smoothness of the ride and the ability of the stroller's tires to provide a comfortable experience for your child.
If you are looking for a simple, lightweight stroller with excellent maneuverability, all of the strollers on our Top 5 list will work exceptionally well!
We researched more than 50 products; and while all of our Top 5 Reviewed Special Needs Strollers are highly recommended, quality strollers, one edges out its competitors. The Dyno Transit Folding 3-Wheeler Stroller by Leggero includes superior design features, durable construction, and lightweight maneuverability which all combined to propel this exceptional product to the number one slot.
The Dyno is the perfect adaptive stroller for people who seek maximum support, comfortable, and a lightweight stroller that provides an exceptional riding experience
***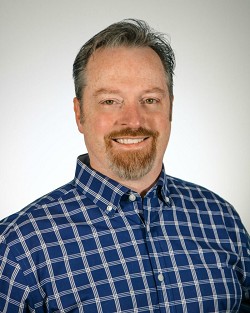 Author:
Co-Founder of Rehabmart and an Occupational Therapist since 1993. Mike has spent his professional career working in multiple areas of Occupational Therapy, including pediatrics, geriatrics, hand therapy, ergonomics and inpatient / outpatient rehabilitation. Mike enjoys writing articles that help people solve complex therapeutic problems and make better product choices.