If you've ever been sidelined by lower back pain, you know how debilitating it can be. The support and compression of a lower back brace encourages healing, facilitates good posture, and acts as protection against further injury. Pain from stress fractures, degenerative disc disease, spinal instability, sciatica, spinal stenosis, and spinal curvatures can be mitigated by a back support brace. Our list has options that will address your lower back pain and help you return to enjoying your daily activities.
The Top 5: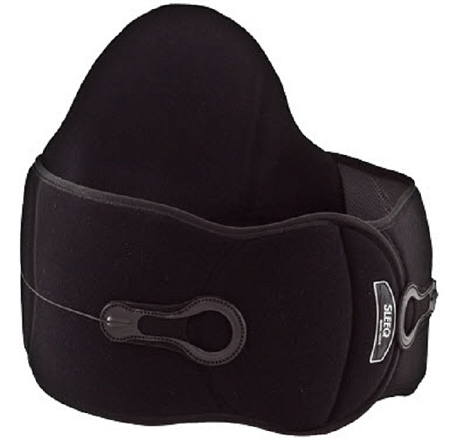 Providing flexion extension control and allowing for easy resizing, our #5 choice is the SLEEQ AP Plus Lumbosacral LSO Spinal Therapy Back Brace by Quinn Medical.
Suitable for users with waists measuring 26 to 54 inches, and up to 62 inches with separate EXT, the wings of this one-size-fits-most back brace can be expanded. The ventilated panels promote airflow and naturally conform to your body. The high level of adjustability means you don't need to worry about tools or refitting over time. The pull tabs make it easy to adjust compression and fit to ensure a comfortable and effective user experience.
Especially helpful for patients who need to limit activity after an injury or surgical procedure, it doesn't completely immobilize the spine, but does limit motion to promote healing. It can also be used for chronic or acute low back pain, muscle weakness, and prophylactic low back support to prevent an injury. Made with eco-friendly certified recycled fibers, this lower back brace has no metal and can be worn during medical imaging.
This user-friendly back support brace made our list because it delivers compression and back support without specialized fitting, and its ventilated body-conforming panels make it comfortable to wear.
Features and Benefits
Enhanced profile allows for greater flexion and extension control
Wings expand for easy sizing
Naturally conforming ventilated panels encourage airflow
Excellent compression and back support.
One size fits most
Customer Feedback
Pros
Lightweight and breathable makes it comfortable
Universal fit allows for weight fluctuation
Pull tabs are easy to operate, even with arthritis
Can't see it if worn under clothing
Can wear while getting MRI
Significant lower back pain relief in a short time
Cons
One size fits most, but not all
Can't be washed, only spot cleaned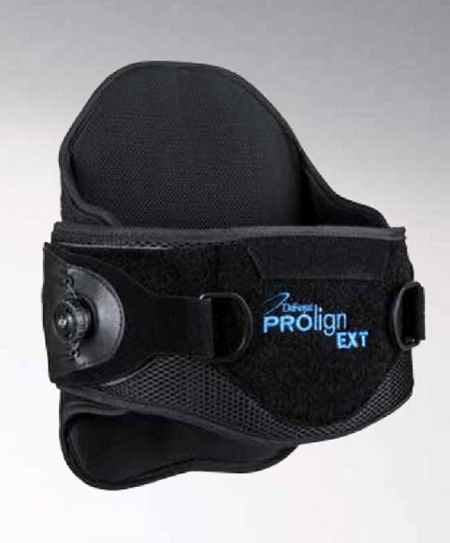 Our #4 pick, the PROlign Back Brace EXT LSO from DeRoyal, provides unbeaten comfort and support.
With its dual closure, this lower back brace can be quickly adjusted with the turn of a dial. It features an extended posterior panel for coverage from the sacrococcygeal junction to the T9 vertebrae, and is available in 15- or 25-degree configurations. It has rigid anterior inserts to unload the spine, offsetting body weight with self-traction helping relieve pain and reduce inflammation. Its posterior inserts maintain proper spinal alignment and support to reduce stress on spinal structures and promote healing.
Sizes range from X-small for a 25-inch waist up to XX-Large for a 55-inch waist, so there are plenty of options to ensure a customized fit. This low back brace is soft and breathable to remain cool and dry, and is suitable for long-term therapy addressing disc disease, chronic low back pain, post-operative lumbar immobilization, postural support, spinal blocks, and more.
Features and Benefits
Posterior inserts maintain alignment and maximize structural support
Cool and comfortable because of soft, breathable materials
Provides spinal unloading under gravitational load to support the viscera and intra-abdominal region
Coverage extends from sacrococcygeal junction to T9 vertebrae
Proprietary dual Boa Closure System ensures infinite, on-the-fly adjustability and secure closure
Customer Feedback
Pros
Provided immediate relief
Unloaded the spine without having to be at physical therapy
Relieves pressure on sciatic nerve from herniated disc
Easily adjustable by simply turning a knob
Great for very low back support
Cons
Can't purchase if not in the USA
A bit bulky, needs to be worn outside of clothes
At #3 is the customizable and comfortable Exos FORM II 637 Back Brace by Chattanooga, which delivers stellar support and decompression.
With its high degree of spinal support, this back support brace provides sagittal and coronal control from T9 to Si, and it's perfect for post-surgical healing or to address acute pain. The posterior, anterior, and lordotic inserts of this durable long-wearing lower back brace are made with thermoformable material that provides a custom fit. With semi-universal sizing, the removable tape makes it easy to accurately size this brace, and the adjustable belt wings make it modifiable to fit different body structures. The Comfortcore Foam conforms to the user's body, adjusting instantly to movement. Compression is tightened by pushing the knobs in and turning, then released or loosened by pulling out on the knobs. This versatile lower back brace's adjustability makes it suitable for step-down therapy throughout rehab and recovery.
The front and/or tall rear panels are molded by simply removing the foam lining and heating the panel with an exos heating device or a heat gun. The panel is shaped, and after it cools, the foam lining can be reapplied. The tall rear panel and its foam liner are easily trimmed. The brace has two detachable belt wings that are easily repositioned to allow for any weight fluctuations.
The comfort of this lower back brace encourages patient compliance in the treatment of acute and chronic lower back pain, sciatica, injuries, disc herniation and degeneration, spinal stenosis, fractures, and pre- and post-surgery care.
Features and Benefits
Adjustable belt wings
Superior back support
Modifiable to provide a custom fit
Low profile and lightweight
Customer Feedback
Pros
Well constructed
Six-month warranty
Easy to put on
Excellent simple adjustment
Extremely comfortable
Cons
Doesn't always hide well under clothes
Have to shape with heat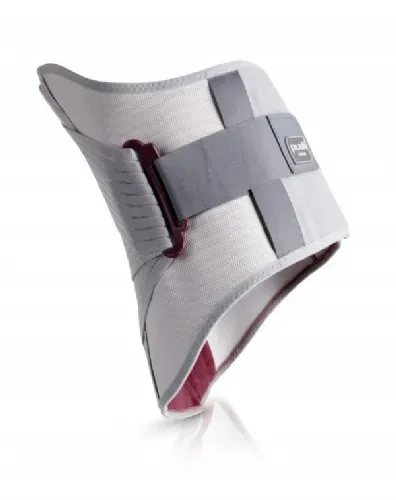 Encouraging proper posture, the Push Med Back Brace by Bracelab at #2 on our list provides comfortable back support from S2 to Th8.
This back brace's metal bracing elements individually adjust to the contour of the body. Adjustable compression support is provided by elastic bands. It is designed to protect and support the spine to facilitate healing and prevent further injury. Wearable under clothing, this unobtrusive back brace has metal stays surrounded by microfiber material that draws moisture away, preventing chafing and ensuring all-day comfort. It promotes proper posture by keeping the spine aligned and providing pain-relieving support for damaged structures.
Positioning the spine in a neutral and stable position reduces discomfort from conditions such as disc disease, compression fractures, spondylolysis, spondylolisthesis, and post-surgery recovery. This lower back brace is soft to the touch and can be worn comfortably during activities that require support rather than spinal immobilization. It's machine-washable for easy cleaning and is available in six sizes.
This back support brace supports posture and spinal alignment to promote healing, prevent further damage, and relieve pain with a low profile suitable to be worn under clothing.
Features and Benefits
Relieves lower back pain
Machine washable
Aligns spine for proper posture
Wicking material draws moisture away from the skin
Adjustable compression via elastic bands
Customer Feedback
Pros
Easy to self-adjust
Doesn't show too much under clothing
Comfortable for longer wear
Soft and comfortable against the skin
Keeps user standing up straight with spine properly aligned
Cons
White, so it can get grungy looking
Have to hang dry, which takes a while
Our #1 pick is the Universal Adjustable Back Brace by Aryse, with multiple adjustable and removable components to ensure customized fit and support.
This universally-sized back brace is adjustable enough to properly fit sizes small to XXXXL. It has three main parts. The back cushion, which sits against the lower back and provides the option of a removable panel for more rigid support, is lightweight and comfortable. Firm side wing inserts can be added or removed to adjust the anterior and posterior support. The other main components are the left and right belts, which are pleated at the inner end. Their length can be adjusted by removing and folding them at different pleats, and an extender is included for extra length if you need it. A pulley system operated by a single hand pull at the front of the brace adjusts the level of pressure.
It is not bulky nor stiff, and it fits any body size and shape while promoting relief and recovery from disc issues (herniated, bulging, slipped), sciatica, spinal stenosis, fractures, and more. As recovery progresses, this brace can be adjusted for flexion and increased movement while still providing postural support.
This lightweight yet supportive back brace is highly adjustable, making it a valuable tool during therapy and recovery.
Features and Benefits
Breathable material can be worn under or over clothing
Pressure adjusted by single-hand pulley system
Back panel and side wings are adjustable and removable
Belts are pleated for adjustable size and comfortable fit
Included belt extender ensures a comfortable fit for larger-framed users
Customer Feedback
Pros
Reaches higher than lower brace when back pain crept higher
Doctor recommended
Fit is adjustable during recovery as needs change
Promotes good posture after brace comes off
Cons
Didn't hold up as well as hoped for long-term all-day use
Instructions weren't very helpful
Features to Consider When Purchasing a Back Brace for Lower Back Pain
There are different designs, materials, and levels of support available for back braces to treat lower back pain.
Material
Neoprene, foam, hard plastic, polyester, and metal are all commonly used in back braces. Heat and moisture build-up can negatively impact comfort as well as skin health. Airflow and ventilation, breathability, and moisture-wicking properties are desirable, especially if you're going to be wearing the brace under your clothes and/or against your skin.
Sizing
Not all braces come in every size, but generally, they are either universally sized or individually sized. No matter how a lower back brace is sized, a good fit is necessary for it to work correctly. Universal "one-size-fits-all" solutions are the most user-friendly and adjustable after they're put on. In contrast, much of the sizing for individually sized versions or those that use heat for contouring is addressed before the brace is put to use.
Support
Rigid
This kind of brace has hard plastic or metal supports. It provides maximum stability and highly restricts movement. This type of brace is used mostly for recovery from serious injury and is not designed for everyday use.
Semi-rigid
This design often includes some rigid support elements for stability, but is flexible enough to allow for movement. A semi-rigid back brace is great for relief of mild to medium back pain and improving posture.
Flexible
Providing the lowest level of support, flexible back braces allow for a full range of motion. Some of them are designed to actually retain heat, making them popular for adding another level to a workout.
FAQ
Q: How should a back brace be worn?
A: Most braces are put on by wrapping the brace around the back with the wings against either side of the torso and connecting the two ends in front. If it's painful to secure and adjust the brace, you can put the brace in a chair, sit in front of the brace, grasp the wings on each side, then stand up and secure the brace in front of the abdomen. Wearing a fitted shirt under the brace will minimize the chance of skin irritation.
Q: How long should you wear a back brace?
A: Back braces aren't designed to be worn 100 percent of the time, because that could lead to atrophy of the back muscles. Generally, a back brace is meant to be worn for a few hours each day. Talk to your doctor about how long each day you should wear your brace.
Q: Do back braces work for correcting posture?
A: A back brace can influence body mechanics and impact posture while you're wearing it, but muscles have to be strengthened and retrained so proper posture can be maintained.
Q: Do back braces help lower back pain?
A: Increasing stability and decreasing pressure on the spine, back braces help alleviate pain in muscles, joints, and discs, joints. It also limits movement, which contributes to the healing process and minimizes the risk of further injury.
Q: Should you wear a back brace to bed?
A: Generally, back braces shouldn't be worn to bed because they put your spine in an unnatural position while resting. However, there are some braces that are prescribed by doctors specifically for nighttime use.
Summary
Constant lower back pain from disc disease, injury, sciatica, stress fractures, etc. can seriously impact the quality of life. A lower back brace is designed to provide support, compression, and stability to reduce pain and promote healing.
Our #1 choice for a back brace for lower back pain is the Universal Adjustable Back Brace. It earned the top spot because it's so user-friendly and highly adjustable for size and support, plus it's breathable, lightweight, and comfortable.
Rehabmart offers a substantial collection of back supports! If you didn't find what you were looking for in this article, check out our entire catalog of Back Braces, Back Support, and Abdominal Supports. And if you need assistance figuring out what back best is best for you, read our article How to Choose a Back Brace to Improve Posture & Reduce Pain.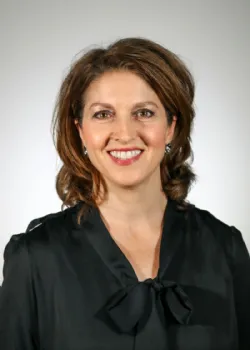 Author:
Megan has been a part of Rehabmart since its inception nearly 20 years ago. For the past several years she has been enjoying her role as HR Director while maintaining her Physical Therapy license. When she isn't working on her next in-service or working to find a new team member, she enjoys her five children, helping those who have PT type ailments, baking, practicing yoga, and working out.