Today's senior population is larger and more active than ever before. And it's specifically because of this higher level of engagement and activity that more seniors are choosing to age in place at home.
Instead of living in nursing homes, long-term care facilities, and assisted living communities, almost 90 percent of today's seniors would prefer to stay in their own homes as they age.
Aging in place translates to enhanced freedom and independence, allowing people to participate more readily with local events and family gatherings.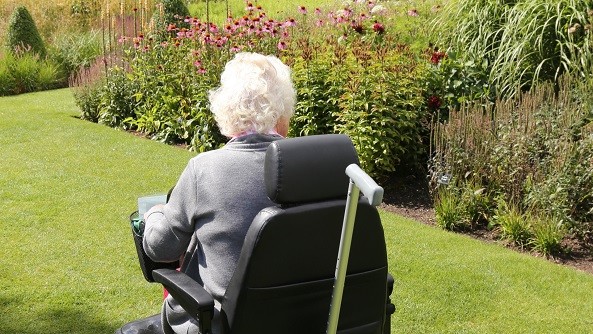 How do you age in place safely?
Challenges with aging may be inevitable, but they can also often be surmounted with the right services, tools, and equipment.
You can plan ahead for a variety of possible future scenarios to better determine what your course of action will be if you start to have challenges with cognition/memory, sight, hearing, balance, mobility, and a range of other afflictions often affecting the geriatric population.
Assistive and adaptive equipment is a great solution to help seniors choosing to age in place, providing specific support for a wide array of daily living activities, and helping older folks to remain as safe, comfortable, active, and as independent as possible in their own homes.
One of the most common ways for older people to remain active and mobile is with a wheelchair. When walking becomes unsafe or impossible due to age-related impairments with ambulation, balance, strength, agility, poor eyesight, or fragile bones, powered wheelchairs will help restore this important mobility.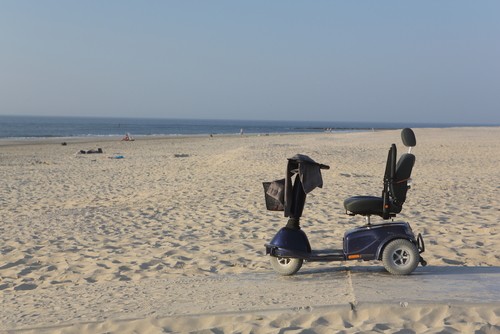 Portable Power Wheelchairs Enable Easy Travel
An electric-powered wheelchair (EPW) is a useful solution for getting around both indoors and outside, and is easy for the rider to maneuver without much physical strength needed.
Unlike manual wheelchairs that require pushing from a caregiver or the user's own strength to mobilize, motorized wheelchairs utilize an electric motor and battery system combined with an easy-to-use joystick or steering column to get their riders where they need to go.
While the majority of power wheelchairs are quite cumbersome, and require the use of vehicle wheelchair lifts to transport, we have reviewed the most portable power wheelchairs available on the market today to determine the best choices for the easiest travel.
Researching a range of attributes, including weight, foldability, portability, adjustment points, ease of use, performance, and customer input, we have chosen these top five as the best portable power wheelchairs.
The Top 5:
5. Drive Medical Cirrus Plus EC Power Chair

Emphasizing the convenience of portability, Drive Medical's Cirrus Plus EC Power Chair is easily foldable for simple storage and transport.
Weighing only 95 pounds, the Cirrus is an excellent example of what a lightweight power chair can look like, supporting a weight capacity of either 300 or 400 pounds depending on the model you choose.
The two-motor rear-wheel drive and intelligent braking system make this power chair easy to control, while still durable and supportive. Larger driver wheels combined with smaller caster wheels and anti-tip wheels make this chair an exceptional option for any user.
The Cirrus is fully adjustable and comes in 4 widths ranging from 16" to 22" to fit any user. An integrated, programmable PG controller provides customized control, while the adjustable seat back, leg rests and armrests provide optimal seating and comfort.
Features & Benefits
Convenient folding design makes storage and transport easy
Weighs in at only 90 pounds, plus battery
Fully adjustable seat back, leg rests, & armrests
Programmable PG controller
Anti-tip wheels
300 or 400-pound weight capacity
Customer Feedback
Pros
Foldable design makes it easy to fit into most vehicles
Intelligent braking feature improves safety and maneuverability
Programmable PG controller is great for easy operation
Fully adjustable seat back, leg rests, & armrests
Cons
Difficult for users with reduced cognitive function or reflexes to control
Not ideal for those who cannot keep their hand on the control independently
4. Passport Folding Power Wheelchair by EV Rider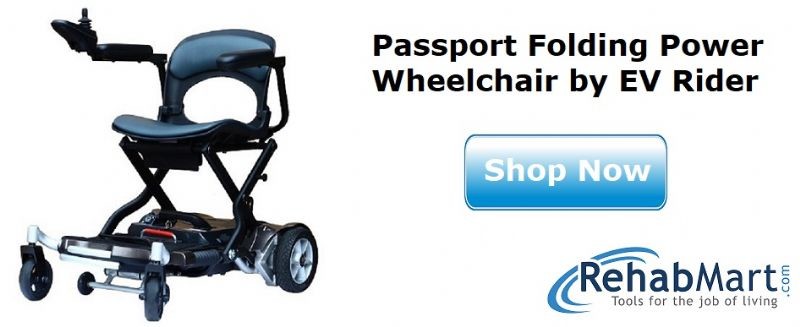 The sleek and lightweight Passport Folding Power Wheelchair delivers exceptional portability with a choice of two different battery systems. Weighing only 52 pounds without a battery, and 57 pounds with the lithium battery, and 70 pounds with the standard lead acid battery, this is one of the lightest chairs on our list, and takes the number four spot because of it.
Equipped with a 270-watt motor that's controlled by a 45 amp S-drive controller, this powerful electric wheelchair will travel up to 8 miles with one charge of the standard battery, and 13 miles with the lithium battery, at a maximum speed of 5 MPH. The battery pack and tiller are removable, which makes the Passport foldable and simple to fit into most vehicles for transport. Its anti-theft battery cover reduces the risk of someone stealing your ride if you have it parked.
Comfortable and stylish, this wheelchair highlights a collapsible fish-on style seat, and also comes with an extendable footrest for adjustable accessibility and support. The armrests are width and angle adjustable for a perfect fit, and this chair will safely accommodate up to 250 pounds. The durable and lightweight aluminum frame provides dependable performance, along with 8 inch flat-free rear-drive wheels and 5 inch front caster wheels for a smooth ride, every time.
Features & Benefits
Super lightweight aluminum frame only weighs 52 pounds (without a battery)
Strong and durable for repetitive, daily utilization
Choose a lithium or standard lead-acid battery
Maximum speed of 5 MPH, with a range of up to 8 miles with standard battery, and 13 miles with lithium battery
Powerful 270-watt motor controlled by a 45 amp S-drive for dependable indoor and outdoor mobility
Battery pack and tiller are removable, making the chair foldable for easy transport
Accommodates a 250-pound weight capacity
Comfortable and collapsible 16-inch fish-on seat
Customer Feedback
Pros
Battery is super long-lasting for reliable use on longer excursions
Maximum speed on speed dial is fastest of most power wheelchairs and scooters
Fish-on style seat is comfortable for extended periods of sitting
Easy to disassemble and transport in vehicles
One of the most lightweight models available for power wheelchair options
Easy access for simpler transfers to and from the wheelchair
Cons
More open design can make some users feel insecure or unstable
Goes too fast for some users who have challenges with the controls
3. Freedom Chair Portable Lightweight Folding Electric Wheelchair by Freedomedi Technology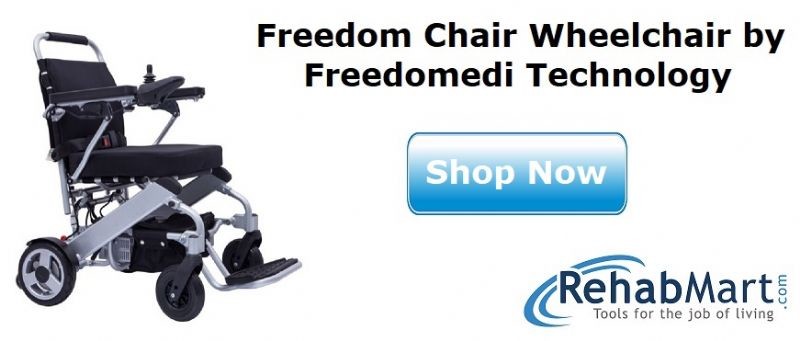 Available in a classic, standard size and a heavy-duty size, the Freedom Chair Portable Lightweight Folding Electric Wheelchair delivers the utmost convenience and versatility for any wheelchair rider. Accommodating 250 pounds and 350 pounds respectively, the classic and the heavy-duty Freedom Chairs provide smooth mobility in a collapsible, compact frame.
Equipped with two powerful brushless motors, this chair can run continuously for extended periods of time without having to recharge the battery. The Freedom Chair can be outfitted with two batteries, and when combined with the included 2A charger, can be configured for even longer distance travel on just one charge, as it recharges quickly. Its easy-to-use joystick control can be mounted on the left or right side to suit the unique user's requirements. When the joystick is disengaged, the electromagnetic brakes automatically engage, ensuring secure, stationary stoppage.
The Freedom Chair's innovative design enables it to fold down in seconds, making it easy to transport in most vehicles. Built-in anti-tip configurations keep the user safe, even when traveling uphill. Comfort is enhanced with the seat and back cushions, which are also removable for compact chair folding. Padded armrests raise up and out of the way for more accessible transfers, and the footrest folds down as well.
It also comes standard with one battery, one 2A charger, one charger conversion connector, an attendant control bracket, a cup and phone holder, a car power inverter, and a waterproof carrying bag. Choose from a selection of optional accessories, such as a headrest, an extra battery, or another 2A or an upgraded 5A charger.
Features & Benefits
Strong and durable construction for reliable and repetitive performance
Easy to fold down in seconds for transport in most vehicles
Twin brushless motors ensure long-running mobility without needing to recharge
Includes battery, 2A charger, charger conversion connector, and car power inverter to satisfy all charging options
Anti-tip format ensures user safety, even on hills and inclines
Comfortable, padded seat and back are removable for compact folding
Footrest folds down, and armrests swing up and out of the way for accessible transfers
Joystick control mounts to either side of the chair to accommodate left or right-handed users
Classic, standard design holds up to 250 pounds, and heavy-duty design holds up to 350 pounds
Customer Feedback
Pros
Handles great on any outdoor surface, also very smooth indoors
Impressive control on hills and inclines, anti-tip component adds safety and increases confidence
Fits easily in the trunk of most cars, even some smaller vehicles
Incredibly easy and quick to fold, but impressive sturdiness and stability when unfolded
Easy to maneuver in smaller spaces
Cons
The touch-sensitive control takes a little getting used to for some users
No removable key to isolate the power supply (anti-theft)
2. JBH D10 Portable Folding Electric Wheelchair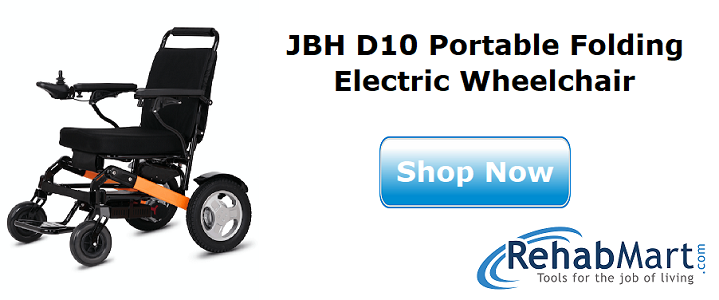 The JPH D10 is an exceptional addition to the category of portable electric wheelchairs, featuring a lightweight frame and foldable design as well as a spacious seat and generous weight limit.
Weighing in at only 50 pounds, the JBH D10 is among the most lightweight in our rankings, yet still sports a weight capacity of up to 330 pounds as well as an accommodating seat that offers exceptional comfort.
Folding down to just over a foot wide and two feet long, this power wheelchair remains lightweight and can be safely stowed away in nearly any car, bus, or plane.
The JBH D10 features a 360-degree joystick control specially designed to make it easy for users with low hand strength to operate comfortably. Solid front and back wheels eliminate the risk of blowouts to make this chair perfect for use on any terrain.
Finally, this chair also features a comfortable padded, yet washable backrest and seat cushion which can be easily cleaned to eliminate odors and maintain cleanliness.
Features & Benefits
Folds down to a compact size for easy travel and storage
330-pound weight capacity
Washable seat and back cushions
Weighs in at only 50 pounds
360-degree joystick is easy to control
Customer Feedback
Pros
Lightweight and easy fold down for stowing in most vehicles
Solid tires ensure smooth maneuverability with no blowouts
Can be easily operated by users with low hand strength
Seat and backrest are conveniently removable for easy cleaning
Cons
Minimalist design may not be supportive enough for some users
3.7 MPH speed was too slow for some users
1. Karman Tranzit Go Foldable Lightweight Power Wheelchair by Karman Healthcare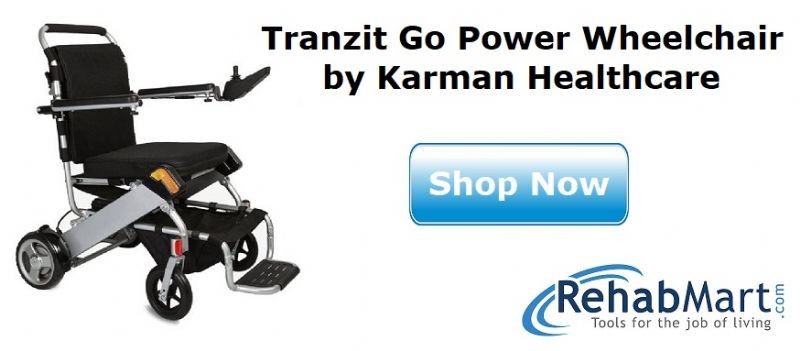 Well-deserving of its number one placement on our top 5 list, the Karman Tranzit Go Power Whelchair design was inspired by the lack of quality lightweight power wheelchairs in the marketplace. Built with Karman Healthcare's superior quality standards, innovation, and ease of use, this state-of-the-art foldable power wheelchair delivers nothing but excellent performance for a wide range of users.
Weighing in at just 42 pounds with the battery included, the Tranzit Go is the lightest power wheelchair on our list. But it still delivers stable and sturdy mobility, traveling at speeds up to 3.75 MPH, and safely accommodating user weights up to 264 pounds. It will travel up to 12 miles on a single battery charge, using a lightweight lithium battery that only adds 9 pounds. This ultra-lightweight chair folds down into a compact size that's easy to lift and fit into a vehicle trunk for transport.
The seat, back, and arms are all padded for extensive sitting comfort, and the armrests and footplate flip out of the way for easy access during transfers. The joystick controller is removable, and can be mounted on either side to suit left or right handed users.
The Tranzit Go is also the best climbing chair in our top 5 list, with the ability to traverse hills and inclines up to angles of 12 degrees. This chair is a great choice for anyone for indoor or outdoor use, but it's especially well suited for adventurers who want to fold and transport their wheelchairs to a destination that they can then explore for miles on end!
Features & Benefits
Foldable, lightweight frame is durable and strong, providing dependable performance
Lightest weight at only 42 pounds without the battery, and 51 pounds with the battery
Can travel up to 12 miles on a single battery charge
Usable both inside and outside, good turning radius for smaller indoor spaces
Lithium-ion battery is removable, and provides longer charge than standard batteries
Folds down to a compact size that's light and easy to lift and fit into a vehicle
Padded seat, backrest, and armrests enhance comfort
Flip-back armrests and a flip-up footplate provide open access for transfers
Climbs slopes, inclines, and hills up to a 12-degree angle
Accommodates user weights up to 264 pounds
Customer Feedback
Pros
The exceptionally lighter weight and foldability makes it easy for most users to place in their car trunks
Very comfortable for extensive sitting, good for both short and long term use
Much more affordable than other custom-made chairs, and eliminates the need for more than one wheelchair
Best wheelchair many customers say they ever used
Cons
The only negative we found was from someone wishing the Tranzit Go came in a bariatric size with a slightly higher weight limit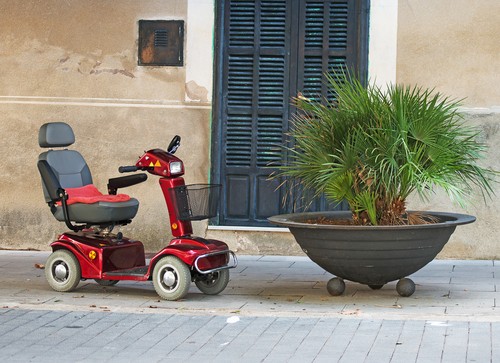 Summary
As a growing trend among the senior population, the vast majority of aging adults would like to age in place at home, remaining comfortable, active, and independent for as long as possible.
When the natural aging process starts to weaken eyesight, cognition, and movement, however, it is important to have plans in place for adaptive and assistive equipment to support elderly adults who want to remain safe at home.
Power wheelchairs are such a boon for aging seniors, as they don't require their users to self-propel with their own physical exertion, nor do they necessitate the help of a caregiver to push them. But they can be heavy and bulky, and impossible to transport without a powered vehicle lift.
Foldable power wheelchairs and lightweight wheelchairs that disassemble into smaller components makes it easier for seniors to age in place at home, and remain active and independent, fully engaging with life.
We researched these lighter, collapsible power wheelchairs and found five as the best, with the Karman Tranzit Go Foldable Lightweight Power Wheelchair by Karman Healthcare as our number one choice.
Based on performance, functionality, ease of use, and the benefits described by their real-life users, the Tranzit Go received top scores on every point. It's the lightest weight at only 42 pounds, with the lithium battery making it only 51 pounds. Its foldable frame is easy to place inside a car for transport, and the sturdy comfort it provides is unparalleled.
For more awesome tips and tricks on aging in place and caregiving of all types, be sure to check out our full library of articles at Caregiver University.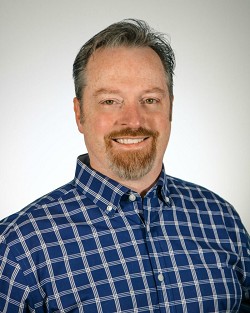 Author:
Co-Founder of Rehabmart and an Occupational Therapist since 1993. Mike has spent his professional career working in multiple areas of Occupational Therapy, including pediatrics, geriatrics, hand therapy, ergonomics and inpatient / outpatient rehabilitation. Mike enjoys writing articles that help people solve complex therapeutic problems and make better product choices.