Pediatric activity chairs are designed to help children with special needs sit comfortably. These chairs encourage proper positioning, bodily alignment, and assist in developing muscle strength - all while the child engages in daily activities.
Features to consider when choosing a pediatric activity chair
Location and usage: school, home, or both?
Pediatric activity chairs for school use are designed with functional positioning in mind, rather than more restrictive positioning.
Here's the difference between the two: in functional seating, the aim is stability and trunk support. When these two factors are addressed, your child experiences less fatigue, and can pay attention for longer periods of time. In addition, a functional sitting position allows your child to practice using core muscles and become stronger over time, potentially reducing the need for some supports.
In contrast, the goal of restrictive or postural seating is to correct posture and control involuntary movements.
School activity chairs run the gamut from basic models that resemble a standard chair, to products which include many optional accessories like adjustable back, arm, and foot rests, all ensuring a child's stability.
Many models also have wheels and some take into account the need for the chair to fit under a school desk.
Most school activity chairs for children with special needs are also functional in the home. Many are adjustable in depth, height, and angle, and can be used for everyday activities with children who have mild to severe levels of physical challenges.
Design: which shape chair is ideal for my child?
Pediatric activity chairs come in a variety of shapes and designs, many of which are suitable for both in-home and school use.
A rocking or tipping chair allows a child to move and rock to self-stimulate, all without falling over.
T-stools encourage development of balance and trunk control. For children with ADHD, sitting on a T-stool and being encouraged to focus on balance can reduce fidgeting.
Roll chairs prevent scissoring of the legs, and maintain hip abduction.
Floor sitters are also a popular option. Designed with comfort and security in mind, floor sitters are great at home or in school. They let your child sit and read a book, participate in circle time, or just relax on the floor, all the while feeling secure and supported.
There are even special needs beanbags, designed with postural support in mind!
Transportation: wheels or no wheels?
Bear in mind that activity chairs with wheels are not wheelchairs. Although sturdy, they're not constructed with outdoor use in mind!
If you are looking for a way to combine mobility with supported seating, a good option would be a product like the Snug Seat Multi Wheelchair Frame. This frame will hold most activity chairs of standard construction, converting your child's chair into a wheelchair for instant on-the-go access! (Check with us if you're uncertain whether your child's chair will work with a particular frame.)
Products like the Seat2Go are also great options for travel. Be aware, however, that these seats are meant for children with mild to moderate support needs, and do not provide the range of options for secure seating that a more standard activity chair would offer.
Adjustments: will we need them?
Most activity chairs have a high-low base which adjusts up and down, making transfers for toileting easier. Keep on eye on chair design if you believe this is a feature you or your child will need when choosing an activity chair.
Additional supports: where will my child need relief?
Active, functional sitting can be a tiring activity for a child with special needs. Constant use of core postural muscles while engaging in activity with arms and hands, as well as maintaining attention, will likely fatigue them after a while.
Be sure to provide rest periods as needed, using the tilt-in-space feature that is part of most activity chairs.
Child's age: baby, toddler, child, or young adult?
While most pediatric activity chairs are sold in several sizes, the vast majority are adjustable and designed to grow with your child. Many can be used by children as young as one year old all the way up to twelve years old!
Activity chairs for babies and toddlers are a bit more specialized, due to the developmental needs they address. These activity centers often include bright colors, stimulating activities, and supportive features specific to a young child's growing muscles and bones.
Infants with special needs are often best served with an early intervention seating system. Head control, spatial awareness, balance, strength, and eye-hand coordination all develop during this crucial early stage of life, and the use of early activity systems can give babies the best opportunity to develop these skills!
How much support will my child need for sitting?
Pediatric activity chairs can be configured to meet a wide range of individual needs through a variety of accessories and supports.
Children who need little physical support in order to sit upright can use chairs without sides. These chairs often resemble desk chairs with wheels - they have just enough padding and support to help a child maintain an alert and balanced posture, without a lot of movement restriction.
For children with more severe needs, virtually all chair models will include a tilt-in-space feature that allows for both functional and postural seating. This feature also helps with feeding and transfers.
Many chairs come with a wide range of positioning accessories which assist with head and trunk control, and help curb involuntary movements. These accessories include:
Forearm prompts to provide a more stable posture and greater head control
Handholds to assist the child when positioning themselves in the chair
Butterfly harness to give extra security
Ankle straps or sandals to restrict involuntary movements
Children with autism, or others with the need to self-stimulate through movement, would benefit from the optional springs which are part of some pediatric activity chair models. These springs allow the child to bounce and move in the chair in order to self-soothe.
Additionally, for many children, being able to rock in a chair is not only relaxing, but provides needed vestibular input, which can improve balance. Here's an example of a chair made just for this purpose: Vinyl Therapy Chair
What are some standout brands of activity chairs?
While there are many quality pediatric activity chairs on the market, two companies which stand out are Leckey and Rifton.
Based in the U.K. but serving clinicians, schools and families worldwide, Leckey's mission is to foster independence and quality of life for children with special needs and their families. Leckey designs activity chairs for special needs children and adults.
Leckey's seating systems feature a multitude of accessories for positioning and comfort. They pay special attention to color and attractiveness, so children have the experience of sitting in a chair made especially with them in mind. Leckey's infant floor sitting systems are especially unique.
Not to be forgotten, pediatric activity chairs by Rifton are some of the highest quality and most versatile seating systems available! One of the best things about Rifton chairs is how they can be adjusted easily and without tools - even while a child remains in the chair.
Who would benefit from a pediatric activity chair?
Children with mental or physical challenges of any sort can benefit greatly from using a pediatric activity chair, both in school and at home. The positive mental, social, and physical outcomes positioned active seating provides can improve the daily life of children with the following conditions:
Sensory processing disorders
Does Medicare cover the cost of a pediatric activity chair?
While items such as manual wheelchairs and power mobility devices are covered by Medicare, pediatric activity chairs do not appear on the list of Durable Medical Equipment covered by Medicare. This is likely due to the fact they don't meet the strict criteria required for them to be considered DME, one requirement being that the item is "not usually useful to someone who isn't sick or injured".
The good news is, many pediatric activity chairs are created in a variety of designs and vary in cost, some being less expensive and some costing more. This gives customers flexibility when choosing a chair that best meets the financial requirements of their family!
Will private insurance cover the cost of a pediatric activity chair?
Our best answer is, insurance carriers vary - so the best course of action would be to check with your individual insurance provider before making a purchase!
What else should I consider when choosing a pediatric activity chair?
Sitting may seem like a simple, basic act. But, as a parent or caregiver, you're well aware of how challenging it can be to help a child with special needs achieve the best position for learning, eating, or just simply relaxing!
Both at home and in school, the right activity chair can enable a child to sit comfortably while participating fully in family life, maintaining focus and attention, and getting the most from school, play, and every present moment.
Visit RehabMart's catalogue page and spend some time looking at the wide range of pediatric activity chairs available. Then, consult a professional for help putting together a seating system to best suit your child!
Want to learn even more? Find dozens of videos featuring products and caregiver tips like these at Rehabmart's YouTube channel!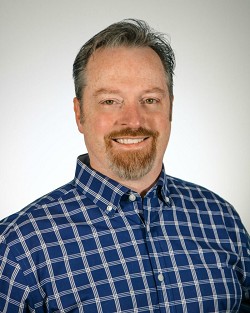 Author:
Co-Founder of Rehabmart and an Occupational Therapist since 1993. Mike has spent his professional career working in multiple areas of Occupational Therapy, including pediatrics, geriatrics, hand therapy, ergonomics and inpatient / outpatient rehabilitation. Mike enjoys writing articles that help people solve complex therapeutic problems and make better product choices.