Bedside commodes are freestanding toilet chairs not connected to a plumbing system. They are essential medical devices designed to help children and adults who are disabled, confined to bed, or unable to walk swiftly to the bathroom when nature calls.
Bedside commodes are similar in appearance to a chair or bench, but have an opening in the seat where a basin collects urine and feces. After use, the basin is easily detached so it can be emptied into the toilet and flushed away.
What is a bedside commode?
Bedside commodes are designed to look like a chair, but function as a toilet. They are not attached to plumbing, and must be manually emptied of their contents.
Bedside commodes are usually placed next to the bed for the convenience of people who are unable to briskly walk to the bathroom when nature calls. They come in a variety of styles, colors, and models. They are portable, and can accompany you to different rooms (and even on overnight trips)!
Using a bedside commode is quite easy, even for people with a range of different mobility challenges, which is what makes them an awesome solution for all kinds of healthcare environments from hospitals to long-term care to home care.
Who would benefit from a bedside commode chair?
Anyone with continence and mobility issues can benefit from a bedside toilet.
Continence and incontinence refer to a person's ability to control their bladder and/or bowels. Depending on a person's continence and mobility, the distance between the bed and the toilet can be daunting, especially in new or unfamiliar surroundings.
There are many reasons that someone might struggle with the distance between the bed and the bathroom, including surgical recovery and rehabilitation, urinary tract infections, balance issues, age, difficulty walking, and some medications.
Unlike using a bedpan, sitting upright on a bedside commode - as you would on an attached plumbing in-ground toilet - makes it easier to empty your bladder or bowels.
Many doctors and caregivers recommend getting out of bed to use the toilet, rather than a bedpan, because it can help prevent pressure points and bedsores. But rushing to get to the bathroom can increase your risk of falling.
In addition to convenience, bedside commodes provide the peace of mind of knowing that you can safely go to the bathroom as often as you need.
How are bedside commodes different?
The basic style of a commode chair resembles a normal chair – with an open seat and a basin or pail to collect waste that is then emptied into the toilet.
But not all bedside commodes are the same – they are made from a variety of materials, including steel, aluminum, PVC, and plastic.
Some toilet chairs are designed to be attached to a regular toilet so that users can adjust the height of their seat and enjoy added stability when they use the bathroom. Others are easily maneuvered into the shower and double as a shower chair.
Regardless, Rehabmart is here to help you choose the best bedside commode for your unique needs.
Features to consider when choosing a bedside commode
Toilet chairs serve people with a range of mobility and continence issues, from pediatric to adult and bariatric users.
When evaluating the features of a bedside commode, it's crucial to consider a user's agility and ease with which they can move and support their own body weight.
Commodes are manufactured with a variety of materials such as aluminum, PVC, steel, and molded plastic.
User mobility: ambulatory, semi-ambulant or non-ambulatory?
There are five basic types of bedside commodes: traditional fixed arm, cantilever drop-arm, bench style, bariatric, and three-in-ones.
Commodes have varieties because people with mobility challenges that necessitate full-time wheelchair use have different needs than a person temporarily bedridden (such as an individual recovering from surgery).
There are specific styles of bedside commodes which will serve people in wheelchairs more efficiently, such as the bench style and cantilever drop arm commodes.
The fixed-arm, back support commode works well for self-sufficient users, while bench, cantilever drop-arm, or three-in-one units work well for people who have caregiver assistance.
And while all five categories of bedside commodes are sturdy, the three-in-one is perhaps a bit more functional because it can be used at bedside, overtop a standard toilet, and in the shower as a bath chair.
Versatility: single or multi-use?
In addition to the strength and mobility of the person using the portable commode, it's important to factor in the size and the style of the equipment, as it compares to your available indoor space.
Most bedrooms can accommodate a standard toilet chair, but many portable commodes also double as shower chairs, meaning the width of the tub/shower area must be taken into consideration!
For bedside use, either a drop arm, traditional two-arm, or bench-style commode will work well. If the equipment is to be utilized in various indoor locations, an armless, three-in-one, or bench commode works best.
In addition to bedside use, portable commodes may be used over the toilet; however, they must be properly positioned to avoid dangerous spills and leaks!
It is imperative that the commode is appropriately placed - either beside the bed, or in the bathroom. Keeping the commode in a fixed, slip-free location better ensures a safe transfer and lowers risk of slipping and falling.
Form, function, and pricing: economy or luxury?
Bedside commodes range in price from less than $100 to more than $1,000. The difference in price can often be attributed to the design – a simple chair or bench seat style portable commode generally costs less than a well-padded, three-in-one that has cantilever arms, a splash guard, and a removable backrest.
But many features come standard, regardless of the price of the bedside commode.
Rubber tips on the legs to keep the unit from sliding when in use, height-adjustable legs, and an easy-empty pail are expected features on most commodes.
More luxurious models provide thick, padded seat cushioning and foam hand grips. Certain commodes are also available with a powder-coated painted finish in various colors, versus a basic aluminum, PVC, or raw steel finish.
Weight capacity: standard or bariatric?
In order to protect the user, bedside commodes have strict weight limits.
Accordingly, it is very important to use accurate information when considering which bedside commode to purchase. Using incorrect information or using the commode without understanding how could result in unnecessary safety risks such as arm support failure, buckling of the commode legs, and slippage.
So long as you choose to purchase a bedside commode within range of the user's body mass, these devices are exceptionally safe to use.
(For reference, the weight capacity for standard portable toilets is 300 pounds, but bariatric models can accommodate up to 1,000 pounds.)
Further, bench-style and arm-less commodes often have a more generous weight limit than a chair-style or a three-in-one commode.
Height and width: adjustable or fixed?
The standard height for a traditional in-ground toilet is 16 1/8", but the typical height for an ADA compliant toilet, fixed or portable, is 17" to 19". The additional height guarantees the portable commode will slide over the top of a fixed, in-ground toilet.
Adjustable legs and a removable back are important considerations for people who plan to use their commode in multiple locations. (Some bedside commodes far exceed the ADA's adjustability requirement – they can be raised up to 25"!)
Commode widths are usually not adjustable; instead, they are based primarily on the equipment's weight capacity. For instance, a simple fixed-arm, chair style commode with a weight capacity of 350 pounds has a width measurement of 16" between the arms.
A bariatric drop arm toilet with a weight capacity of 1,000 pounds has a width measurement of 28".
Brands of bedside commodes
In the RehabMart catalog of bedside commodes and portable toilets, you will find 47 outstanding products that provide the necessary features, many in a variety of combinations!
Here are a few of RehabMart's most popular bedside commodes and toilet chairs, and a brief description of their most useful features:
How could a bedside commode help my loved one?
The greatest advantage for your loved one is having the bathroom come to them.
For people with mobility challenges, this simple gesture can be life-changing. Another advantage of a commode is toilet height adjustability. For people who suffer from leg weakness, folks who are recovering from back or knee surgery, or seniors with arthritis, having the option to raise the height of their toilet can help them avoid falls and make their experience more pleasant.
How will a bedside commode make life easier?
If you are the parent or caregiver for someone who has a disability, owning a bedside commode will improve the quality of their life, and yours.
It is much easier to help a person move a few feet than it is to try and sprint them across the room to get to a toilet.
Choosing the perfect bedside commode for a loved one provides a certain peace of mind for the caregiver, and increases confidence in the patient/loved one as they are able to retain their dignity.
Does Medicare cover bedside commodes?
Under certain circumstances, yes! In fact, commode chairs are often the only equipment Medicare covers in the bathroom.
Medicare considers bedside commodes Durable Medical Equipment (DME), which Medicare Part B covers.
However, a deductible applies. Medicare will cover up to 80% of the cost of a commode chair as long as other criteria (such as a physician's prescription) is met.
Does private insurance cover the cost of a bedside commode?
According to the websites of several private insurers, bedside commodes are considered to be medically necessary for members who are physically unable to use traditional facilities.
However, these insurers required the qualifying member be confined to a single room (or a level of the home) where there is no bathroom to qualify.
Check your insurance policy and talk to a provider before making your decision to purchase a bedside commode!
Summary
Bedside commodes are a medical necessity for people who are primarily incapacitated, recovering from a surgical procedure, and the elderly.
The greatest advantage to using a bedside commode is the bathroom coming to the user, instead of the user trying to reach the bathroom. They are most frequently placed beside the bed, but nearly all toilet chairs are portable, and can be conveniently moved around the house.
RehabMart is committed to providing educational information in order to help you choose the bedside commode that meets your needs, or the needs of your loved ones.
For a more in-depth look at the best, most useful bedside commodes, please read our review, The 5 Best Bedside Commodes!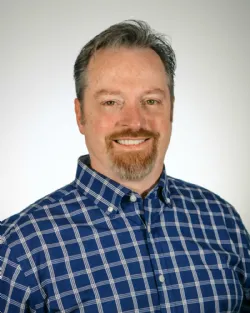 Author:
Co-Founder of Rehabmart and an Occupational Therapist since 1993. Mike has spent his professional career working in multiple areas of Occupational Therapy, including pediatrics, geriatrics, hand therapy, ergonomics and inpatient / outpatient rehabilitation. Mike enjoys writing articles that help people solve complex therapeutic problems and make better product choices.