For someone who spends a significant amount of time in bed and is weak or unsteady, a bedside commode reduces the risk of a fall on the way to or in the bathroom. Most falls occur in the home, enough of them in the bathroom to warrant special considerations like not using the bathroom without someone being there for assistance. By using a freestanding toilet chair near the bed, users don't have far to go to accomplish their personal toileting.
What is a bedside commode?
A bedside commode - also known as a commode chair, a toilet chair, or a portable toilet - is similar in appearance to a chair or bench. Set up near a bed for convenience, this device has an opening in the seat where urine and feces are collected in a detachable basin that is emptied after use.
Who needs a bedside commode?
For anyone at high risk for a fall on the way to or in the bathroom, whether they are recovering from a short-term injury or are facing permanent mobility issues, a bedside commode makes toileting easier and safer. Getting up and out of bed can help prevent pressure sores from developing, making a bedside commode preferable than a bedpan. Since a bedside commode can often be used without assistance, this device allows people more independence while managing their own personal care activities.
Frame Options
There are five basic types of bedside commodes: stationary, rolling, folding, portable, and 3-in-1 designs. The best option for your situation depends on the physical needs and condition of the user as well as where the commode will be used.
Stationary Bedside Commode
Also called a static or a standard bedside commode, this design doesn't have wheels and needs to be carried when relocated. These are the most basic models and are popular for shorter-term use.
Rolling Bedside Commode
A bedside commode with wheels can be used as a static commode and also for transporting the user. Transport can be accomplished with the help of a caregiver pushing the commode chair, or if the user is able, independently.
Folding Bedside Commode
A folding bedside commode is a great choice if you are seeking a more temporary solution. It's easy to fold up and put away when not in use. Perfect if you have someone visiting or living part-time with you who needs a bedside commode.
3-in-1 Bedside Commode
A 3-in-1 bedside commode functions as a bedside commode, a toilet safety frame for leverage and balance, and a shower chair that can be wheeled into the shower.
Bedside Commode for Travel and Portability
Having mobility issues should not prevent you from traveling and visiting the people and places you want to see. Being able to take along a portable commode chair makes time away from home much more comfortable. A bedside commode that folds down easily and comes with a carrying case makes travel easier and safer.
Accessibility
Being able to get on and off of the toilet or commode safely is the point of using this assistive device. There are bedside commodes specifically designed to meet a variety of user needs.
Bedside Commode with Lift Assist
A stand-assist function helps users safely enter and exit the commode chair. The seat gently raises and moves forward to bring the user to a standing position. The same motion allows the user to be lowered into a seated position when entering the commode seat. This reduces the strength and balance required to independently use the commode.
Pivoting-Armrest Bedside Commode
Pivoting armrests make transferring in and out of the chair much easier than with a standard model. By moving the armrests out of the way, the user can ease into and out of the chair at an angle that promotes the most stability for them.
Bedside Commode with Drop Arm
Another option to ease lateral transfers is to use a bedside commode with a drop arm. The flexibility of this model provides the armrest support when needed, and more space to maneuver when the armrest is dropped.
Self-Propelled Wheelchair Bedside Commode
Equipment that can do double duty makes personal care easier for wheelchair users. A self-propelled wheelchair bedside commode reduces the number of transfers required, not requiring a mobility-challenged user to get on and off the commode before going from one place to another.
High-Visibility Bedside Commode
A frame that stands out visually makes a bedside commode easier to see for users with visual impairment or problems with depth perception. This enhanced visibility helps create a safer environment and reduces the fall risk for people who are visually impaired. Non-institutional colors are also attractive to users who don't like their bedrooms to look like hospital rooms.
Bedside Commode with Removable Back Bar
A removable back bar provides additional support behind the raised lid while the commode is in use. Taking the bar off the back reduces the overall space taken up by the commode. This removable feature makes the bedside commode a more flexible and useful piece of medical equipment.
Caregiver Ergonomics
Assisting with personal care activities puts caregivers at risk for injuries. Attention to caregiver ergonomics with medical equipment designed to make it easier to assist people with disabilities can reduce the physical strain and injury risk for caregivers.
Bedside Commode Transport Chair
A bedside commode transport chair enhances the safety of someone with limited mobility. Great for use in an assisted living or hospital facility, a bedside commode with a push handle allows a caregiver to facilitate a smooth ride for a chair user, and locking casters keep the user safe once the transfer is complete.
Commode Chair with Rear Opening
A commode chair with a rear opening makes it easier for a single caregiver to assist a user with bathing and toileting. Lightweight, maneuverable, and easy to move, these commode chairs provide comfortable postural and positional support for users while granting caregivers easy access to help accomplish toileting and bathing activities.
User Comfort
Comfort can be psychological as well as physical. It is common for mobility challenges that come with aging to contribute to depression and feelings of loss regarding autonomy and independence. And medical equipment is designed for function and safety first, with comfort lower on the priority list. There are certain design elements that can help a user enjoy more dignity or have a more physically comfortable experience.
Discreet Bedside Commode
For people who feel strongly about not wanting their bedroom to look like a hospital room, a discreetly designed commode that doesn't look like a commode is popular. Looking more like a chair than a toileting device, a discreet bedside commode makes users more comfortable to have it in their bedroom.
Bedside Commode with Padded Seat
Padding on seats makes the toileting experience more comfortable than sitting on hard plastic. For people with sensitive skin or who spend a significant amount of time seated on a commode seat, a padded seat adds a layer of comfort for the user.
Bedside Commode with Elongated Seat
Also referred to as a bedside commode with an elongated opening, a commode with an elongated seat is considered more hygienic than a standard-shaped seat. The longer and wider bowl, with its larger surface area, is generally easier to use for people with mobility issues.
Bedside Commode with Privacy Side Panels
A bedside commode with side panels contributes to a user's privacy while toileting if someone else is in the room at the same time. It helps preserve the user's dignity and shields the user from non-caregivers in the room having a full view of their toileting activities.
Size Accommodations
Just like any kind of seating, if it's too small, a bedside commode is going to be uncomfortable for the user. This not only gets in the way of patient comfort, but could also pose a safety or hygienic risk. If the commode can't accommodate the user's height or weight it won't be safe, and if the location of the pail doesn't match up to the user's body it could make cleanup a challenge after use.
Bariatric Bedside Commode
For users whose weight can't be accommodated by a standard-sized commode, a bariatric model (some can accommodate users weighing up to 1,000 pounds) will provide stability and a safe user experience.
Bedside Commode with Wide Seat
Wider and elongated seats on bedside commodes are more comfortable for larger users. They are much more comfortable for people with wide hips and thighs.
Factors to Consider Before Purchasing
From user weight to design elements, there are many considerations when choosing which bedside commode will be the best fit for your situation.
Stability Features
Since people who need a bedside commode are often weak or struggling with balance, the stability of a commode is a significant factor to consider. Rubber-tipped feet or locking casters to keep it in place, handrails for leverage and stability, and droppable armrests to facilitate transfers all add to the safety and stability of a bedside commode.
Height and Width
Bedside commode seat height from the floor ranges from 17 inches to 28 inches, seat widths range from 13 inches to 31 inches, seat depths range from 14 inches to 23 inches, and widths between armrests range from 17 ¾ inches to 31 ¼ inches. Many models have height adjustable legs, and this is especially important if you are going to place it over your toilet, as the toilet height has to be accommodated.
Weight Capacity
Weight capacity for a standard bedside commode is 300 pounds, with bariatric models able to accommodate users weighing up to 1,000 pounds.
Material
Bedside commode frames come in aluminum, stainless steel, or healthcare-grade PVC. They are designed to be lightweight, durable, and strong. Some of the seats are vinyl, while the frames made of aluminum weigh the least, stainless steel frames are the most stain resistant while being extra strong, and PVC plastic frames are the easiest to keep clean.
Non-Returnable
All hygiene products are non-returnable, so it's important to research your options and make an informed purchasing choice before placing your order.
Frequently Asked Questions
Q: Does medicare cover bedside commodes?
A: Medicare Part B covers commode chairs as durable medical equipment (DME) when your doctor orders them. If your supplier accepts assignment you pay 20 percent of the Medicare-Approved Amount, and the Part B deductible applies. Medicare will only cover your DME if your doctors and DME suppliers are enrolled in Medicare.
Q: Which bedside commode chair is best?
A: With so many sizes, designs, and features available, you'll find the best bedside commode for your situation listed in this guide.
Q: Can a bedside commode be used as a shower chair?
A: Yes, some bedside commodes can be used as shower chairs. Multipurpose and 3-in-1 bedside commodes can do double duty as bathing aids when used in the shower.
Q: Can a commode be used as a wheelchair?
A: Although they're not used as a primary form of mobility, there are commode wheelchairs that can be pushed by a caregiver or self-propelled by a user when not being employed as a commode chair.
Q: What is a drop arm commode?
A: Drop arms facilitate transfers in restricted or confined areas and also side transfers to and from the commode seat.
Q: What is a 3 in 1 commode?
A: A 3-in-1 bedside commode can be used as a bedside commode, a toilet safety frame for leverage and balance, and a shower chair. It provides bedside toileting capability, a frame that can be placed around the toilet to use for leverage and balance while using the bathroom, and a seat to use in the shower for personal bathing activities.
Q: Do you put water in a bedside commode?
A: Putting a small amount of water in the detachable pail before it is used makes it easier to clean the container later.
Q: How do you disguise a bedside commode?
A: A bedside commode can be hidden behind a curtain or screen or under a special cover that can be purchased as an accessory. Bedside commodes that look more like regular chairs can also be purchased.
Final Thoughts
A bedside commode benefits anyone who can't safely get to a toilet or bathroom. Having this device close by for people who spend a lot of time in bed helps reduce the risk of injury due to a fall on the way to the bathroom. To review more of these personal hygienic aids, review our categories Bedside Commodes and Bariatric Bedside Commodes.

Who will be using the bedside commode, where it will be used, and the optional activities it could be used for need to be taken into consideration when choosing the right bedside commode.
We appreciate the time you took to read this article! We invite you to visit Caregiver University for more helpful information as you prepare to make your purchasing decisions.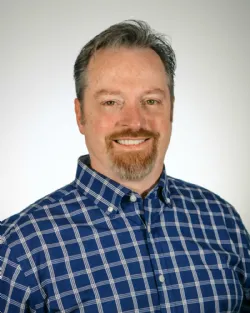 Author:
Co-Founder of Rehabmart and an Occupational Therapist since 1993. Mike has spent his professional career working in multiple areas of Occupational Therapy, including pediatrics, geriatrics, hand therapy, ergonomics and inpatient / outpatient rehabilitation. Mike enjoys writing articles that help people solve complex therapeutic problems and make better product choices.