If there's one thing that caregivers of all types share on a daily basis, it's the need for safe and comfortable transfers.
Whether its positional movements, moving between sitting and standing, or transitioning from room to room, most daily activities require transfers of some sort.
Depending on the degree of involvement, children and adults may be able to use independent motility aids, such as walkers, canes, and assistive bed rails and poles to perform safe transfers.
Those with more extensive physical challenges will require the assistance of a caregiver in order to move around in their environment, and reposition themselves in wheelchairs and beds.
Transferring people from one room to another, or from one position to another is no easy task, and numerous patients and caregivers are injured every year due to improper lifting practices.
Using proper lifting aids is the best way to reduce falling risks for the patient, and overexertion injuries for the caregiver.
The wide variety of patient lifting and transfer equipment ensures the right kind of device is available for every unique lifting/transfer situation.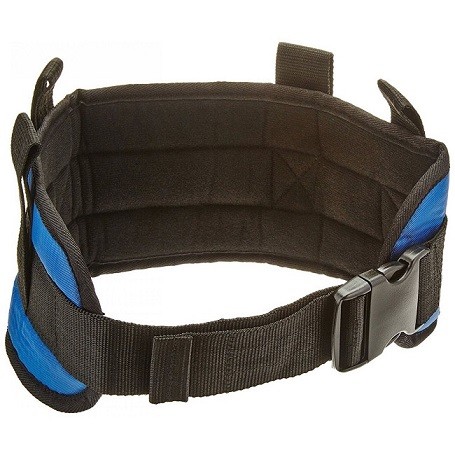 What are Patient Transfer Garments?
As one of the easiest and most affordable patient transfer devices to employ, transfer garments such as vests, belts, and slings will help minimize injury and fall risks for the patient and the caregiver.
If the person you're caring for retains some weight-bearing capacity, a transfer garment may be all you need to assist in their daily mobility and positioning activities.
Transfer vests fit around the torso and chest just like regular vests, and wearers keep them on throughout the day or night to ensure instant access for their caregivers.
Usually designed with built-in handles, they're intended to provide a firm hold for caregivers to use to help transfer the wearer from a supine position to a seated one, from a seated position to a standing one, and from a standing position to a walking movement.
Transfer belts, also known as gait belts, come in a vast assortment of styles and sizes, and are most often shaped like a regular belt. They loop around the patient's waist, and provide hand-holds for the caregiver to hang on to in order to support patients as they change position or ambulate.
Transfer slings may look similar in form to a pair of shorts, or an open type of back brace, and are usually formulated in a more robust or padded design than typical transfer belts. Providing added support for the lumbar area along with the lower trunk, they have handles for caregivers to grab to support their patients as they change position or walk.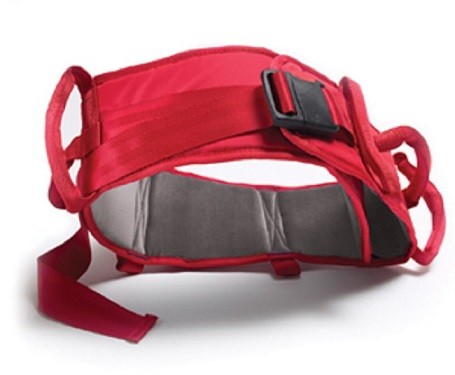 The Best Transfer Belts, Vests, and Slings
Determining the best transfer garment requires that you first determine the needs of the patient as well as the ability of the caregiver.
If the intended wearer has some weight-bearing capability, and the caregiver has some strength, both should be able to safely participate with transfers involving garments like vests, belts, and slings.
Immediate Accessibility
When a patient is prone to emergency medical attention because of certain cardiovascular, respiratory, neurological, and other types of health conditions, transfer vests are one of the best choices to employ.
Built-in handles, often located throughout the garment, provide quick and secure hand-holds for caregivers and emergency personnel to assist the person as needed.
Because the patient always wears the vest over other clothing, it provides instant access for caregivers to attend to them quickly.
As one of the most innovative transfer vests available today, the exceptionally customizable U-Vest not only provides dependable transfer and ambulation support, but it also highlights comfortable postural support and compression for its wearers.
Its ten handles are placed strategically throughout the vest for caregivers or medical personnel to support, guide, and even lift the wearer.
Other good options for immediate access transfer garments are belts with quick-release buckles that can be applied and removed at a touch of a button. The comfortable cotton-webbing constructed Quick-Release Gait Belt delivers fast and reliable application and removal, while it also provides durable support for positioning and walking.
Supportive Control
When patients require more support, transfer slings and sling-type gait belts are a great solution.
With adjustable support that includes the lumbar area along with the waist, transfer slings provide the best lower trunk and hip stability, along with more control for the caregiver.
Not to be confused with sling seats designed for use in conjunction with patient lift equipment, transfer slings like the Etac Patient Transfer Sling act as an extension for the caregiver's arms, providing strength and support for both the patient and caregiver.
Helping to maintain healthy body mechanics, this ergonomic and versatile sling device can be used in a variety of positioning and transfer applications.
Additional considerations include the Posey Nylon Patient Transfer Belts, the Sammons Preston Padded Gait Belt, and the Heavy Duty Gait Belt with Handles. All three offer enhanced supportive control, extra-wide construction, and handles for easy grasping.
Posey's transfer belt is made from soft nylon for comfort and durability, and can be ordered with a regular or quick-release buckle to suit the patient's needs.
Sammons Preston's gait belt adds cushy but breathable comfort with its padding, making this transfer aid a great choice for more sensitive wearers.
The heavy-duty gait belt comes in several sizes for a perfect, customized fit, and accommodates bariatric wearers.
As one of the best sling types of transfer garment, the impressive SafetySure Mary's Aide Transfer Sling provides more total support with its shorts-like configuration.
Supporting the wearer's buttocks along with their waist, it delivers exceptional comfort for the patient, and unparalleled control for the caregiver.
Everyday Ambulation & Positioning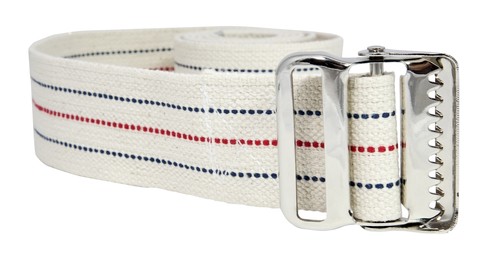 Transfer belts, more commonly referred to as gait belts, typically come in lengths that vary between 54 to 60 inches, and widths of 1½ to 4 inches wide.
Similar in appearance to regular belts, gait belts and transfer belts are used to support transfers, ambulation, and positioning by providing the caregiver with an easy point of control to safely grab and support.
When used properly with people who retain some level of weight-bearing ability, transfer belts, like the Multi-Handled Gait Belt, will help reduce the risk of fall-related injuries for patients, and lifting/overexertion injuries for caregivers.
Multiple handles in both vertical and horizontal positioning give caregivers the support they require to assist their patients with this unique transfer belt, while it also features a quick-release buckle for fast and easy access.
As one of the most versatile transfer belts, the SystemRoMedic EasyBelt Patient Transfer Belt is utilized to facilitate a wide range of positioning, transfer, and ambulation applications in care facilities and at home.
Its wide range of sizes in three different styles (Classic, Hug, and Wipeable) ensure personal customization and even pressure distribution for the safest and most comfortable transfers.
Another great, everyday transfer belt is the Posey Premium EZ Clean Gait Belt with Spring Loaded Buckle. Especially easy to maintain and keep clean, this belt includes an antimicrobial Biothane coating, and specially designed webbing to enable easy grasping and supportive control. It comes in both standard and bariatric lengths to accommodate every user safely.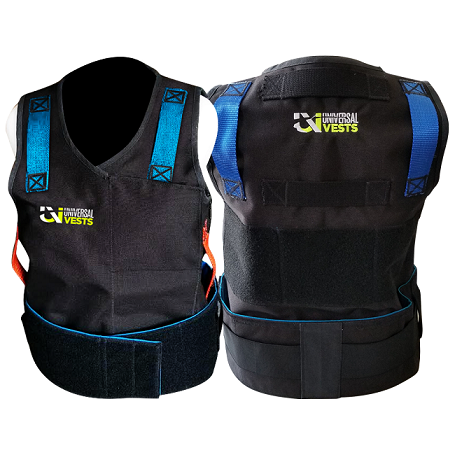 Summary
When people are unable to walk or position themselves without assistance, using the right transfer aid will help prevent injuries to both the patient and the caregiver.
If an individual still retains some level of weight-bearing ability and their caregiver has average strength, the use of a transfer garment can help immensely in providing support for all of the multiple transfers, repositioning, and walking performed on a daily basis.
Transfer garments like vests, belts, and slings help to prevent injury while they deliver smooth support and strength.
Designed to be comfortable, durable, and reliable, transfer garments are assistive and affordable daily living aids that will benefit both the caregiver and the loved one they are caring for, keeping both safe and secure during transfers, ambulation, and positioning.
Be sure to browse more articles about safe patient transfer at Caregiver University, and let us help you choose the best support for you and your loved ones at RehabMart.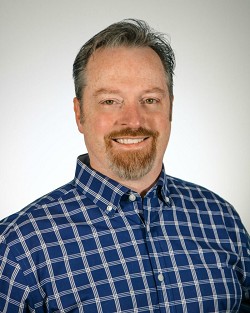 Author:
Co-Founder of Rehabmart and an Occupational Therapist since 1993. Mike has spent his professional career working in multiple areas of Occupational Therapy, including pediatrics, geriatrics, hand therapy, ergonomics and inpatient / outpatient rehabilitation. Mike enjoys writing articles that help people solve complex therapeutic problems and make better product choices.