The US population of people 65 and older is expected to reach 71.5 million by 2030, nearly doubling from 37 million in 2006. As the vast Baby Boomer generation ages into their golden years, more of them are choosing the option to age in place, staying in their own homes.
About nine out of ten people who are 55 and over intend to continue to live in their own homes as they age, citing reasons such as liking where they live, being near family and friends, and not wanting to deal with the stresses of moving.
Defined as the ability to live in one's own home independently, comfortably, and safely regardless of age, ability level, or income, aging in place is often preferred over moving to an assisted living facility, or long-term care facility.
Not only is it the more affordable option for senior living, but people just tend to feel more comfortable and secure staying in their own home, especially if they've lived there for a number of years.
For anyone considering aging in place as a senior living option, the best thing you can do right now is plan!
Experts agree that preparation is crucial to ensuring every single living aspect is covered, and that you have the resources you will need in order to remain as safe and independent as possible in your own home.
But, for a lot of people, it's difficult to know where to start and what exactly you might need to consider in order to ensure that your home remains safe and comfortable in equal measure.
To help simplify the process, we'll walk you through the best tips for how to modify your home and accommodate your changing needs as you age, and recommend some further resources for more information if you need it.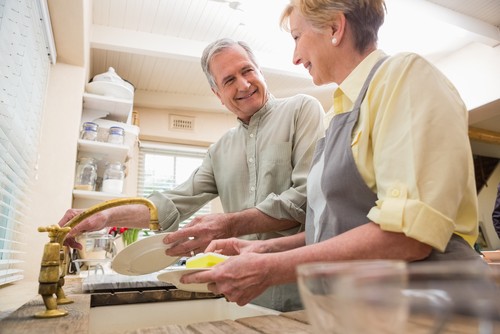 Preparing Your Home
Preparing to age in place will require readying your home to be as safe and supportive as possible, along with employing family, friends, or home health care services to help fulfill your specific needs.
Whether you're preparing your home for yourself or a loved one, aging in place will necessitate some changes and probable equipment purchases to ensure the home stays safe and secure.
How intensive those changes are is dependent upon each individual's unique situation. But plans for aging in place should always include a variety of solutions for different scenarios, as requirements will shift as you or your loved one continues to get older.
Mobility
Because 40 percent of folks 65 years of age or older live with at least one disability, with two-thirds of those disabilities causing mobility challenges, there's a good possibility that people wanting to age in place are going to require some kind of mobility support device.
Used both inside and outside the home, people aging in place often own several different forms of mobility assistance to help them get around.
Accessibility
Making a home safely accessible can seem like a complicated and daunting task. Yet it simply comes down to removing barriers and obstacles that can get in the way, and implementing equipment or modifications that facilitate easier access.
All of the inside areas of the home should be addressed along with all of the outside areas, including doorways, stairways, steps, porches, and decks.
You may end up needing to consider wheelchair ramps to replace outdoor stairs, or stair lifts to help you get up and down between floors. Threshold ramps can also be a great solution to smooth the transition between different types of flooring or in doorways whether indoors or out.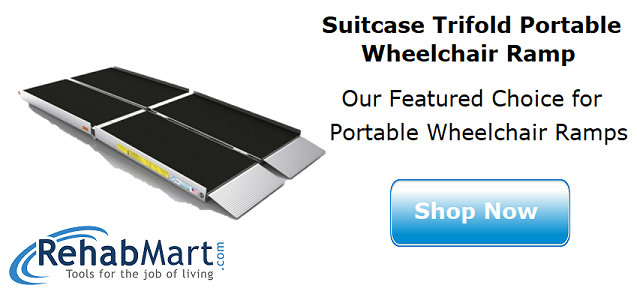 Fall Prevention
As one of the leading causes of injury among the elderly, falling is a major concern for aging peoples regardless of the environment, so it's equally important that you account for it at home.
Falls can result in serious injuries such as hip fractures, head injuries, and fatalities. Aside from some basic lighting and organization improvements, you may require additional support to help you move throughout your home safely.
Items like grab bars, bed handles, and proper footwear can go a long way towards creating a home environment that is just as safe as it is comfortable.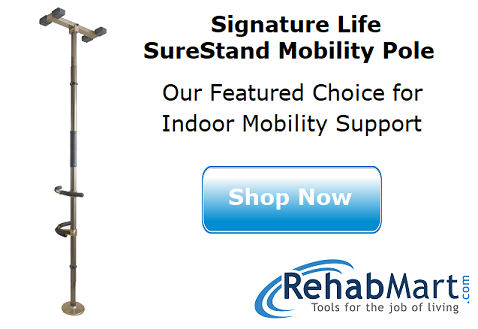 Bathing
Bathrooms are considered the most dangerous room of the house due to their many hard surfaces and increased risk of slipping. Because of this, it's important to carefully evaluate your bathroom to determine where risks might be.
In addition to grab bars and safety mats, you may also consider additional support from shower chairs or bath benches, helping alleviate some fatigue that can come from having to stand in the shower. Walk-in bathtubs may also provide a convenient way to ensure safe, comfortable bathing.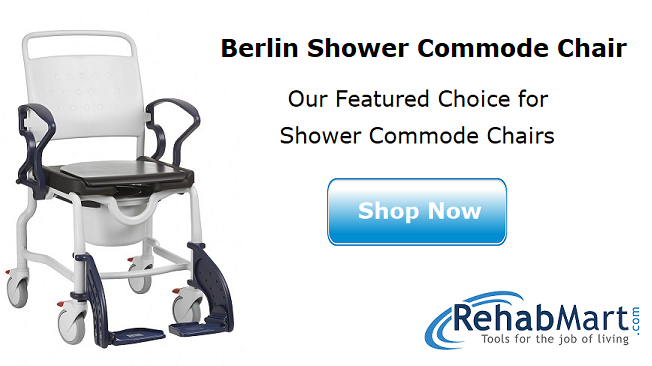 Toileting
As a basic daily function, there's nothing that can cause more embarrassment and distress than our toileting needs. When people start to struggle with these elimination issues due to various difficulties that may come along with age, it's helpful to know that there are innovative devices, products, and equipment to help along every step of the way, for any contingency.
Items like toilet safety frames provide added support for people who need a bit of extra help sitting down on and standing up from a standard toilet seat. In addition, raised toilet seats may provide a bit of extra assistance for those who have difficulty bending down far enough to reach the lower toilet seat.
Finally, if modifying your standard toilet is impossible or doesn't provide enough help for you to use it safely, you may consider a bedside commode or commode chair for maximum comfort and ease of access.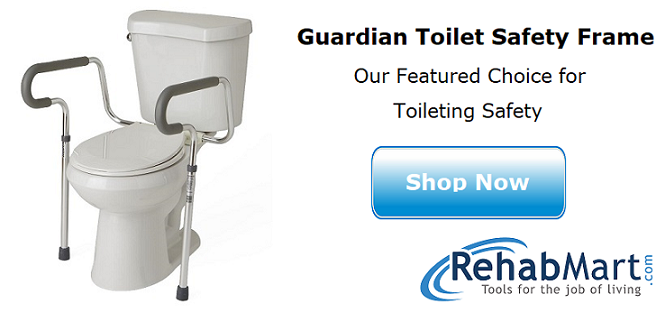 Comfort
As people begin to evaluate what kinds of changes they'll need to make to their home in order to safely age in place, one of the simplest things is also often the most overlooked: comfort.
The importance of a comfortable bed, a comfortable place to sit, and just general comfort within your home and daily tasks cannot be overstated. This is especially true as people age and they become more susceptible to aches and pains.
Comfortable furniture keeps us feeling good, and better mental and physical health will help those who want to age in place to stay in their homes longer. Some great tools to help you maintain comfort in your home include things like wheelchair cushions, positioning pillows, and lift chairs.
Lift chairs function like recliners, except for they have the added function of bringing the user up and forward when they need to stand up. Ever had trouble getting up out of a comfy chair or couch because you've sunk down into it? Lift chairs are the solution, doing half the lifting for you.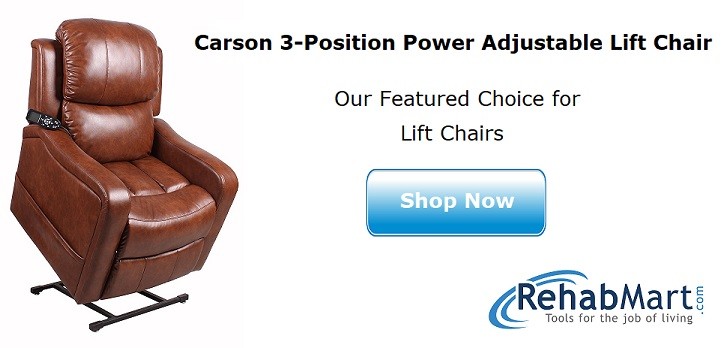 Conclusion
As our senior population rises in the US, the popularity of aging in place is surging as well. More people are making plans to remain in their own homes instead of opting for more expensive long-term care or assisted living care.
Planning ahead is key to safe and successful aging in place, and there are a number of ways you can prepare your home to make it safe and habitable for you, at any age.
Durable medical equipment and daily living aids will help tremendously in getting your home ready for aging in place for yourself, or a loved one.
We have everything you need to support aging in place at Rehabmart. And, if you're looking for more caregiving tips and helpful information about Aging in Place and other healthcare concerns, be sure to check out our full library at Caregiver University.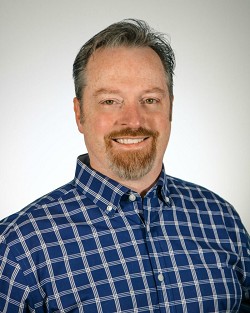 Author:
Co-Founder of Rehabmart and an Occupational Therapist since 1993. Mike has spent his professional career working in multiple areas of Occupational Therapy, including pediatrics, geriatrics, hand therapy, ergonomics and inpatient / outpatient rehabilitation. Mike enjoys writing articles that help people solve complex therapeutic problems and make better product choices.