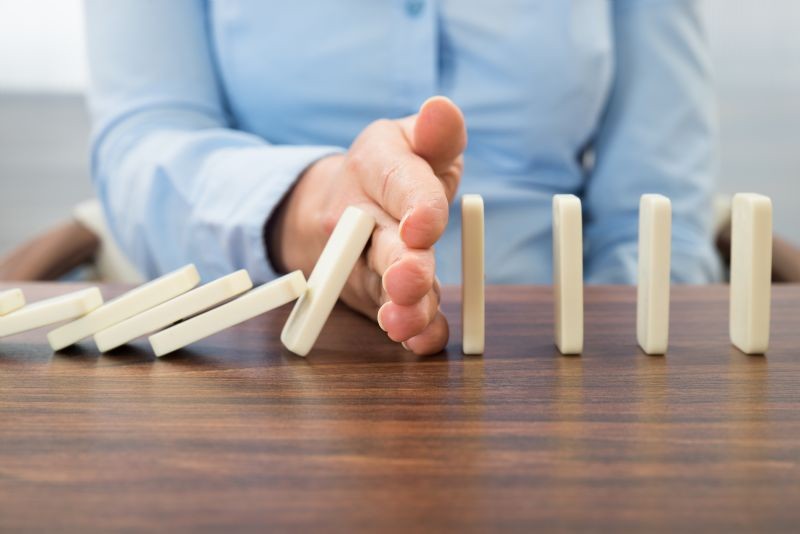 There are certain situations that as Caregivers, we hope to never encounter. Having a patient or loved one experience a fall is one of them.
Whether you are just beginning your Caregiving journey or have been taking care of someone for over a decade, fall prevention is one topic that stays relevant and becomes even more important as time goes on.
It's true that older adults are at a heightened risk of falling down and causing themselves bodily harm - in fact, it's estimated that falling happens to one out of every four elderly Americans each year.
No matter your Caregiving goal - be it preventing a fall, knowing what to do in the event of a fall, or understanding how to help your loved one heal after a falling episode - Caregiver University is here with the resources and tools to lend you a helping hand.
How to use this guide
In order to steer clear of a fall, first consider applying a variety of preventative measures. (Hint: if you are reading this guide, you are beginning in a great place!)
As a Caregiver, you are the first line of defense between your loved one or patient and the various lifestyle risks that leave them prone to a potentially damanging accident. By knowing what factors to look for and what modifications exisit to enhance their safety, you can make sure a loss of balance stays out of the picture and your loved one stays on their feet!
Below, you'll discover our best and most informative Fall Prevention articles and media, conveniently assembled so you can keep these valuable resources in one easy to read place.
How to Prevent Falls in the Home
If you're caring for a loved one who is less steady on their feet than they used to be, or if loss of balance is becoming a problem area for you personally, knowing how to prevent an unexpected falling episode while at home is absolutely crucial!
Every year, one in four Americans ages 65+ experiences a fall. But while it would be easy to say that losing one's balance is just a minor inconvenience, the reality is that falling often leads to a host of more complicated health problems; a broken hip or fractured ankle, especially for an individual living with osteoporosis, could mean complete immobility.
While someone younger would simply need a designated amount of recovery time before returning to normal, an older adult with other health issues may not be able to withstand or fully recover from the trauma of a fall.
Fortunately, there are many easy, inexpensive adjustments you can make in the home right now to eliminate potential fall risks that are just waiting to trip someone up!
How to Prevent Falls During Transportation and Travel
Does the fear of a fall or injury keep you or a family member from enjoying traveling to its fullest? Do crowded places like airports and shopping malls seem more like endurance tests than exciting outings?
A trip to a new place, be it the local farmer's market or another country, should be an exciting time of family, friends, and fun — not worry! If anxiety about safety while traveling is preventing you or a loved one from participating in all life has to offer, consider these practical and helpful tips so no one gets left behind.
The 5 Best Fall Prevention Devices
When we look at the heightened likelihood of age-related falls combined with the number of aging baby boomers, the need for preventative care has never been greater. This product review covers the top 5 products that may help reduce the risk of a loved one or patient falling!
6 Things to Look for When Evaluating If a Loved One Is a Fall Risk
Falls are frightening. But the good news is that even though your loved one's balance and strength may weaken with age, they do not have to be part of a statistic!
There are many clear, well-documented risk factors that act as Caregiver red flags. If you know what they are, you can take steps to reduce or eliminate the risk of a fall, and keep your loved one safe.
6 Ways to Care for a Loved One After a Fall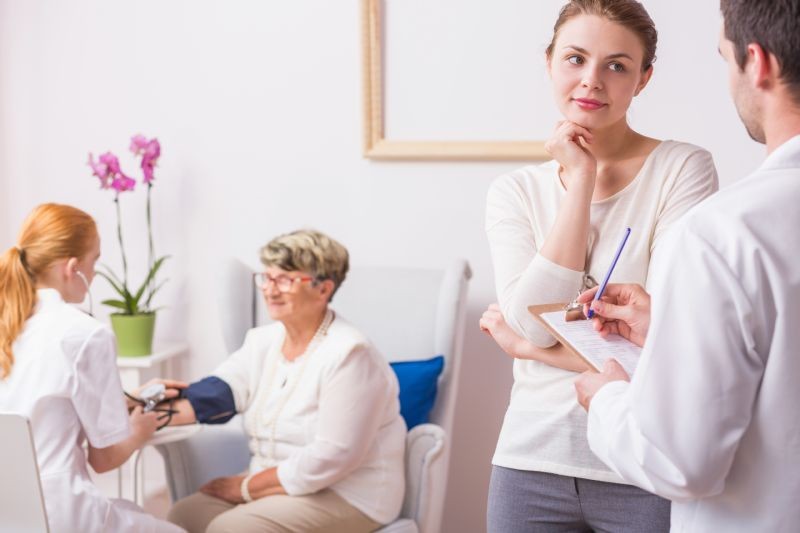 Despite your best efforts, the loved one you are watching over has succumbed to a fall.
The hours immediately following a fall episode are of critical importance to an individual's rehabilitation and recovery. Learn what next steps to take and how to navigate returning to a fear-free daily routine with these supportive recommendations.
Products for Fall Prevention
These affordable, easy-to-understand lifestyle products are the perfect additions to any home or clinic devoted to patient safety. Watch the videos below to learn more, and fall-proof your living space with the help of Caregiver University product experts!
Stability Gliders for Walkers
Click here to learn more about Stability Gliders
Easy to Install (and Remove) Grab Bar
Click here to learn more about Easy to Install Grab Bars
Bathing Cushion Bath Tub Lift
Click here to learn more about the Mangar Bathing Cushion
Before you go...
Learn more about assistive lifestyle products for your loved one or patient, and discover dozens of valuable reviews at Rehabmart's Caregiver University YouTube channel!
Connect to other Caregivers and join the conversation through the Rehabmart Facebook page.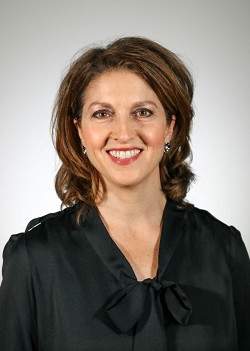 Author:
Megan has been a part of Rehabmart since its inception nearly 20 years ago. For the past several years she has been enjoying her role as HR Director while maintaining her Physical Therapy license. When she isn't working on her next in-service or working to find a new team member, she enjoys her five children, helping those who have PT type ailments, baking, practicing yoga, and working out.